Matt Bonner might be 6ft 10in and a 10-year veteran in the NBA, but the 'Red Mamba' is unique.
Bonner is a cult hero in the league, not just with the San Antonio Spurs - where he won a second NBA Championship in June - but for most fans. We'll get to that later.
Now 34, Bonner was a role player as Tim Duncan, Tony Parker and Manu Ginobili rolled back the years to produce some of the best team basketball ever seen and topple LeBron James' expensively assembled Miami Heat.
"It felt extra good because the fact we lost in 2013," Bonner, known for his expert three-point shooting, told The Independent.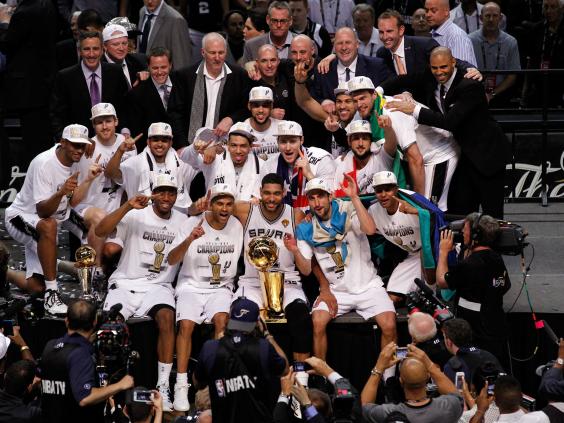 "Only being 30 seconds away from winning the Championship and having it slip through our fingers was devastating. We didn't want it to haunt us for the rest of our lives and the way to prevent that was to comeback, rise from the ashes and avenge the loss," he adds, smiling.
The manner of San Antonio's win was simply astonishing, their four wins came by a margin of at least 15 points and the Heat had no answer for the basketball Gregg Popovich's team produced.
A year earlier the Spurs had been one missed shot away from the Championship, but Ray Allen nailed a clutch three-pointer to tie the series, with Miami taking the decider.
"It's almost like we never talked about it," said Bonner on the 2013 Finals.
"Coach Pop tried to get us to put it behind us and fine a dose of perspective. We play basketball, it's a game, it's not life or death. No one talked about it but I think it motivated all of us.
It's sort of like when you're at the park and you see something horrible and you all look at each other and then forget it happened."
It's this type of phrase that has turned Bonner into a figure of playful fun that NBA fans love.
He has his own blog in search of the world's best sandwich (titled The Sandwich Hunter: The Quest for the Hoagie Grail) and earlier this summer a story about Bonner buying a new car went viral.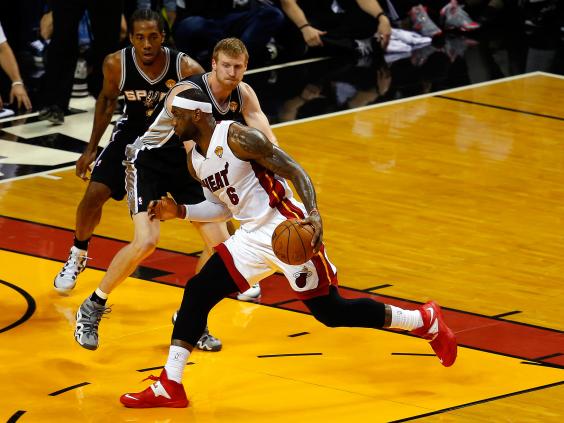 The small forward had been driving around the same Pontiac Grand Prix since 2006 and had no plans to upgrade the car, before he was involved in a minor car crash. Bonner tested out a range of high end cars, but settled for a Chevrolet Impala - the No 1 ranked affordable large car in the US.
He says: "I think people look at guys like me and we can't jump, we're not super athletic we just work really hard and people relate to us and say 'that could be me'.
"I guess it's flattering for a role player. I've been really lucky to be in the same team going into my ninth year and even luckier for it to be an organisation like the Spurs. I try to work hard and do the right things on and off the court.
"I don't know what to say."
While in London for the Foot Locker Three-Point Contest, Bonner watched Arsenal's Champions League victory against Besiktas and went for high tea at The Dorchester.
"We got here two nights ago," he said. "So we had the full day yesterday to kind of explore. We took a tour of Buckingham Palace and did afternoon tea.
"I loved it because it was all you can eat finger sandwiches. Once I saw the price I just starved myself all day to at least somewhat get my money's worth.
"I ate a lot of gluten that day."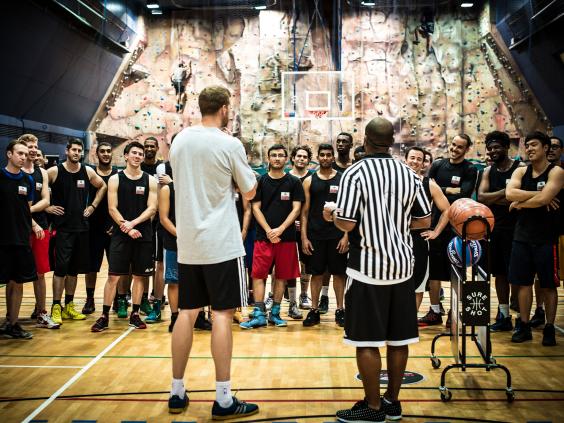 Back to the basketball, the NBA has dynamically changed after LeBron James decided that he could no longer win titles if he stayed with an aging Miami Heat team.
James joined the Cavaliers, making them an instant contender, while there were a number of other intriguing moves.
"The two biggest changes obviously Cleveland are an instant contender with LeBron coming over and Chicago adding Pau Gasol  and getting Derrick Rose healthy," he says.
"All the teams in the Western Conference are gong to be rely strong, it's a meat grinder, always very competitive but then the East got better because of those things, there's some other young up and coming teams in the East too. It'll definitely be an interesting year."
On the Spurs' chances to repeat?
"We're led by Tim, Tony and Manu and Coach Pop who have won numerous Championships and bringing the whole team back we know what it takes to win.
"We know how difficult it is especially being in the Western Conference because it's so strong and you've got to be lucky, you've got to stay healthy.
"That being said we love playing with each other, we've got a great team chemistry were all very passionate and love the game. We all going to do everything we can to win it."
For more information on the Foot Locker Three-Point contest visit: http://approved.footlocker.eu/gb/en/basketball
Reuse content