New York Knicks guard Tim Hardaway Jr has revealed he was delighted to find out he would be playing in London in January.
The Knicks will face the Milwaukee Bucks at the O2 Arena in London on 15 January, with tickets on sale today.
Hardaway Jr, one of the league's rising stars after some eye-catching performances in the latter half of last season, says he "can't wait" to visit London for the first time.
"I was very ecstatic, I was happy, excited, all at the same time. I couldn't wait to be a part of it," he said when he found out the Knicks would be returning - they beat the Detroit Pistons in the 2013 match.
Hardaway Jr, son of five-time All-Star point guard Tim Hardaway, said he had spoken to players from that team to get a feeling for the capital; earlier this week Amar'e Stoudemire said he would act as a tour guide for the younger players.
"They loved the trip, the experience was great. I'm just trying to stay calm cause I know I get very excited hearing about things like that. Never been to London before so January will be my first time."
However, the 22-year-old admitted he didn't know much about the city.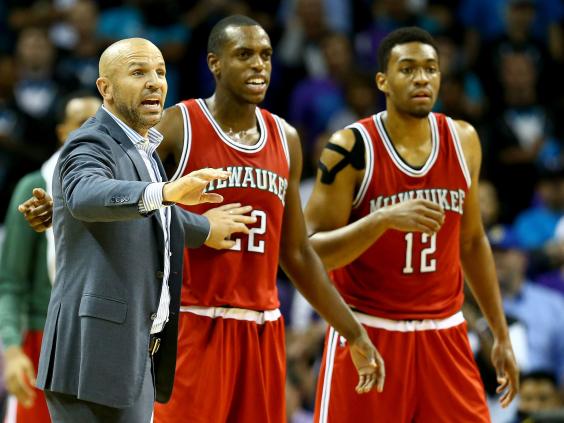 "London Bridge," he said when asked what he heard about London. "When I was a kid, London Bridge is falling down, that's all I used to hear about London. I know that there are some great tourist attractions you see them all in the movies all the time.  You see it on computers and pictures that people post, and my friends going there to visit. I just can't wait to be a part of that."
The Knicks upset LeBron James' return to Cleveland last night, as they scored a 95-90 victory over the Cavaliers. With a new head coach, Derek Fisher, and basketball legend Phil Jackson now General Manager, the team is heading in the right direction after a lost season last year.
The Bucks were the worst team in the NBA last season winning just 15 of their 82 games. But this summer they added Jason Kidd as their head coach, college standout Jabari Parker through the draft, Jared Dudley and Kendall Marshall through free agency, while under-performing Larry Sanders and OJ Mayo have promised improvement.
"I think they're going in the right direction again with a lot of young talent," said Hardaway Jr of January's opponent.
"Guys that can play the game very, very well, they have one of the top three picks in the draft this year so they definitely have a big time player for their future. So they'll be ready to play and I know they'll be ready for the challenge."
Despite their transition to the triangle offence, success with the Knicks will again rest with their star Carmelo Anthony.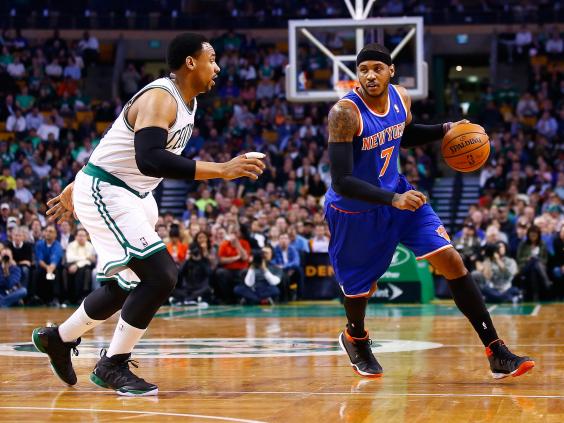 Hardaway Jr added: "It's great playing with Melo, you see his face all over the place, he's very big, everywhere he goes.  He's a great mentor, a great person to be around and he takes the game serious too, you always see that, he takes the game very seriously.
"I've always noticed that he's a very hard worker. He's always watching films, everywhere I see him,  he's just a  great person to have on the team."
The Milwaukee Bucks host the New York Knicks at The O2 in London on 15 January as part of NBA Global Games London 2015. Tickets are on sale now at www.theo2.co.uk/nba2015
To watch every NBA game this coming season subscribe to NBA League Pass
Reuse content