When Phil Jackson returned to the NBA in March 2014 as the General Manager of the New York Knicks, he was meant to kick-start a stalled franchise back into title contention. After all, who better to reintroduce the winning ways than the man who coached Michael Jordan's Chicago Bulls and the LA Lakers during their glory years? Only, as his team prepare to play in London tonight, it hasn't quite panned out like that...
"There is only one Phil Jackson, and he is synonymous with winning basketball teams," Knicks owner James Dolan said ahead of the NBA's annual tour match at The 02 tonight. "His history of success is unrivalled and he is the ideal man to build a successful franchise and win an NBA championship. That is our only goal and what our fans deserve."
In 20 years as a head coach of the Bulls and then the Lakers, Jackson finished with a winning record every year, never failed to reach the play-offs and won 11 NBA Championships, more than any other coach. Jackson won 70 per cent of his 1,973 regular season and play-off games and recorded, arguably, the best ever single season in NBA history, when his Jordan-led 1995-96 Chicago Bulls won 87 games and lost just 13 on their way to the Championship.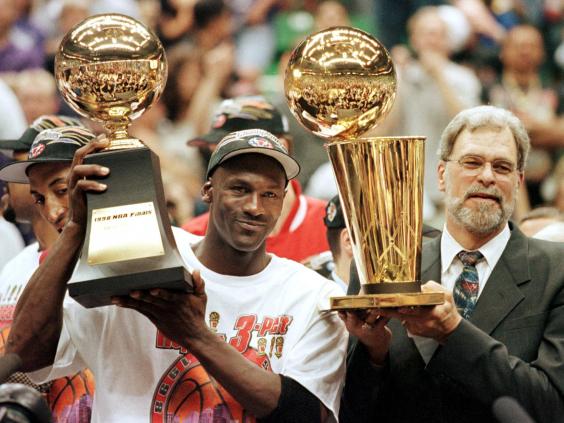 Despite their place as one of the NBA's most popular and recognised teams, the Knicks have been in disarray for a long time. Since the turn of the century, New York have posted just three winning seasons, reached the play-offs five times and only won one round in the post-season, in 2013. Dolan is seen as the main culprit, sacrificing draft picks to overspend on past-their-prime players.
When Jackson was appointed last March, the Knicks were in the midst of a terrible campaign, finishing with just 37 wins from their 82 games to miss the play-offs, while star player Carmelo Anthony was heading for the exit. Jackson convinced the forward to stay – and take a pay cut – and the start of the new New York Knicks looked set to dawn along with the new season in October last year.
Pundits and fans Stateside knew it would be a long road to a championship but with Jackson and Anthony on board, column inches and fan forums were excited for the future; an immediate return to the play-offs was the minimum expectation - "We believe we're going to be a play-off team, and then we don't know how far we'll be able to go..." Jackson said then. Derek Fisher, who only finished playing at the end of last season, replaced the fired Mike Woodson as head coach. Fisher had played nine seasons as the starting point guard for Jackson's Lakers, winning five titles with him. Having played it to such success, the 40-year-old was seen as the ideal man to get the Knicks playing Jackson's famed 'Triangle' – a complicated and taxing, yet highly effective strategy.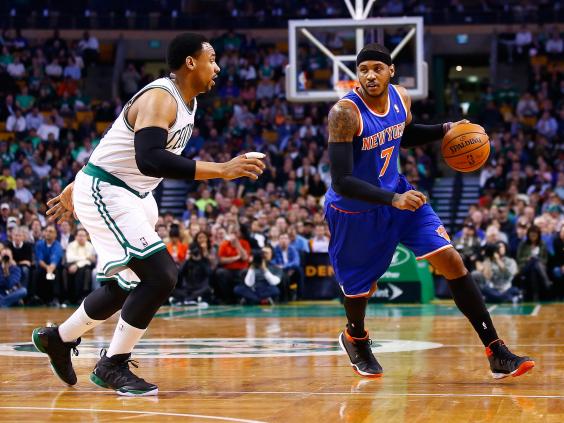 However, the season is now at its midway point and it's clear that the team are anything but contenders; in fact, they are the worst team in the NBA, with just five wins after 40 games, 15 of those defeats coming in succession.
Fisher has been booed at Madison Square Garden the last few weeks as the team has not just been beaten, but obliterated. They are ranked second worst both offensively and defensively and have lost all but one of their last 11 games by double digits. The team are so bad, in fact, that their games are quickly being dropped by national TV networks and the New York Times posted a mock article telling readers that the paper would no longer cover them.
Last week Jackson effectively gave up on the season by trading two of his better players, JR Smith and Iman Shumpert, to LeBron James' title-chasing Cleveland Cavaliers for a future draft pick and some no-name reserves.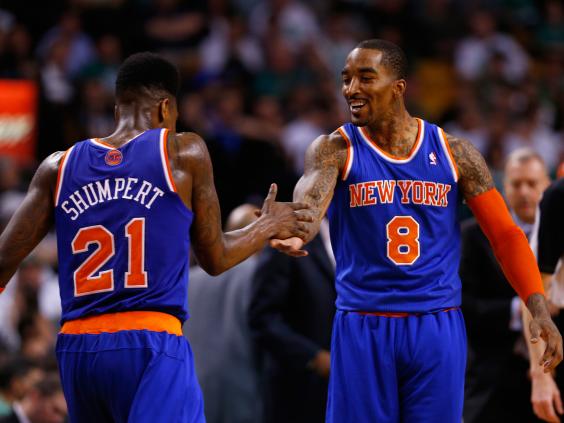 This is a regular, if frowned upon, tactic in the NBA – playing terribly for a year will land you a high pick in the next draft. Tonight's opponents did exactly that last season, finishing with a 15-67 record to land the No 2 pick. It has worked, Milwaukee have won 20 of their 39 games and are well placed for the play-offs.
Jackson is in New York to stay, signing a five-year deal worth $12m a year. He will certainly be worth the money if he can do it. And putting on a show in London tonight might be a good start.
--
New York Knicks vs Milwaukee Bucks - fitness latest
New York's star player Carmelo Anthony is hopeful of being fit enough to start against Milwaukee at The O2. The forward, 30, has not played since New Year's Eve missing six games in total for the Knicks, because of a knee injury. "It is a big possibility that I will come out here and play tomorrow," he said. "I've still got today, tomorrow before the game. It is a big game. This is London, man. We don't get these chances often."
Anthony's team-mate Amar'e Stoudemire will make his return from injury to start against the Bucks. Stoudemire, who has a long history of injury trouble, has played just once since 20 December. Milwaukee head coach Jason Kidd will be without starting centre Larry Sanders as he didn't travel to London because of personal issues, last summer's No 2 draft pick Jabari Parker suffered a season-ending knee injury a month ago.
Reuse content