No one will admit it but the result of tonight's clash between the Milwaukee Bucks and the New York Knicks at London's O2 looks a foregone conclusion.
The Bucks eased past the Knicks at Madison Square Garden 11 days ago and nothing's happened since to convince fans that the team from the Big Apple aren't rotten to the core.
Bucks coach Jason Kidd insists "there is no one in this league we can overlook" but tonight's opponents have lost 15 successive games, won only five of 40 this season and two of their better players — JR Smith and Iman Shumpert — have been traded since the January 4 game.
Basically, this season is a write off for the Knicks as they clear the decks ahead of next term and the Bucks to win looks like the safest bet since England lined up against the part-timers of San Marino at Wembley last year.
The only plus point for the Knicks, the sport's richest team with the second worst record in the NBA this season, is the possible return of marquee player Carmelo Anthony tonight after injury. The forward, who is in the first year of a new five-year £124m contract, needs surgery on his left knee but, after missing the last six games, is ready to play through the pain for the sell-out crowd in London.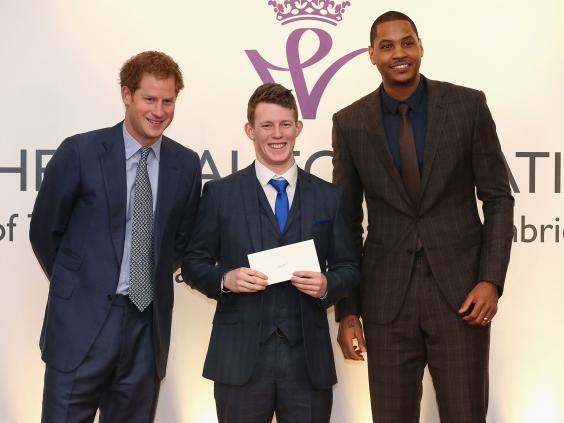 "I'm pretty sure at some point surgery's going to be my only option," said Anthony, 30. "But until that time I can't sit out … I feel like if I can go out there and play some more and continue to play, then I'm going to do that."
Life is a lot rosier for Kidd, who is at the 02 for the third successive season. He was in the Knicks team that beat the Detroit Pistons in his final season as a player and last year coached Brooklyn Nets to a 127-110 win over Atlanta Hawks.
His move to the Bucks is shrouded in mystery but Kidd has been given the greater control he tried to wrest from the Nets by Milwaukee's new owners, New York-based billionaires Wesley Edens and Marc Lasry.
His experience of playing in London — he went home a winner on each occasion — represents more bad news for the Knicks.
"Wherever I'm at, we get signed up for this game in London!" he quipped. "I enjoyed it the last two years and I'm looking forward to it again.
"We're the second youngest team in the League and I can share with the guys a schedule that works. We'll copy the same things we did last year and hopefully find a way to win."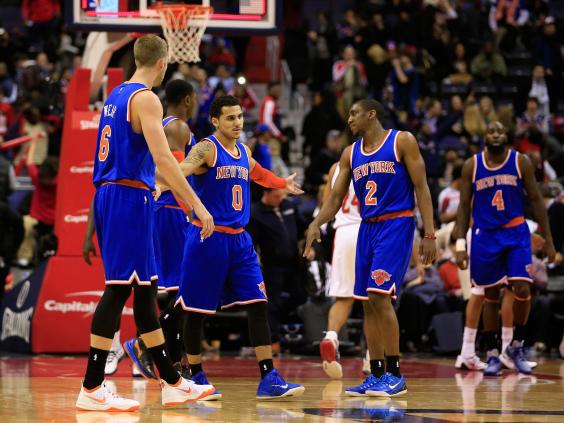 Kidd had words of sympathy for opposite number Derek Fisher, the Knicks' rookie coach who heard MSG fans turn on his team in their last home game before flying to London.
"It hasn't started great for him but this is a marathon and it's how you end," said Kidd. "Fish is going through a tough time right now but there's still a lot of basketball to be played and a lot of games that can be turned around. They have a lot of talent and he'll be fine. He's going to be a great coach."
Fisher said: "Our record is not where we'd like it to be, for sure, but we are in the process of restructuring and rebuilding the New York Knicks. We're going to play a new brand of basketball and represent this city and this organisation in a different way. We are making progress, we're changing our habits and rebuilding the culture and we believe we are going to get there. We just have to keep working.
"I didn't think it was going to be like this, though. I still believe that when healthy, we have enough talent to compete in this league but our record is what it is and you can't hide behind injuries that have set us back some. Hopefully, we can give the fans in the UK a more exciting game.
"It's been challenging keeping the players' spirits up. When you're asking someone to try something new and they are not getting positive feedback, it is difficult to keep going. The losses represent the fact that we are not where we need to be yet but that doesn't mean we are going to give up on what we are trying to do."
Milwaukee Bucks take on New York Knicks at NBA Global Games London 2015 at The O2 tonight. The game is live on BT Sport and on NBA LEAGUE PASS. To follow the NBA in the UK visit facebook.com/nbauk
Reuse content