Former NBA superstar Shaquille O'Neal has become a reserve police officer in South Florida.
Shaq, 42, was sworn in by Doral Police Chief Donald De Lucca at a ceremony on Tuesday afternoon (above, pic via City of Doral Mayor Luigi Boria). O'Neal, who won four NBA titles and was a 15-time All-Star in a stellar basketball career,  originally applied in September; he will not receive a salary.
"I want them to be be able to say: 'If Mr. O'Neal can do it, I can do it,'" O'Neal told the Miami Herald.
Apparently O'Neal, a former member of the Orlando Magic, LA Lakers and Miami Heat, among others, eventually wants to be a police chief or sheriff.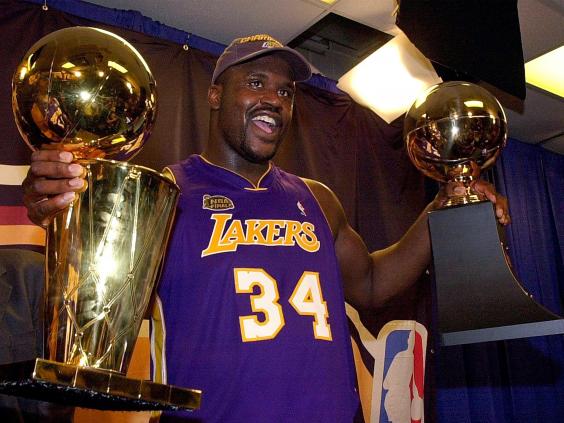 "When it's all said and done... in either Orange County, Dade County or Broward. But, I have to work from the ground up first.
"[Chief De Lucca]'s a great leader. I'm learning from him, watching him. He's a good friend of mine, and in order to become a great leader, you have to master their style and then create your own style."
De Lucca said that Shaq will mostly be doing work in the community, serving as a role model for children.
O'Neal has previously served as a reserve officer for Miami Beach and Golden Beach in Florida, in Tempe, Arizona and the Port of Los Angeles.
Additional reporting from AP
Reuse content