One of the NBA's greatest ever point guards, Steve Nash, announced his retirement on Sunday after a long battle with injuries.
Nash, 41, ends his brilliant career with two Most Valuable Player trophies, eight selections to the All-Star team and seven All-NBA selections, including three successive First Team selections from 2005 to 2007.
The former Phoenix Sun, Dallas Maverick and Los Angeles Laker also finishes third on the all-time list for assists, behind only John Stockton and Jason Kidd.
Although he never won a Championship ring, Nash was arguably the best point guard of his generation and a major star, helping the Phoenix Suns to several deep play-off runs.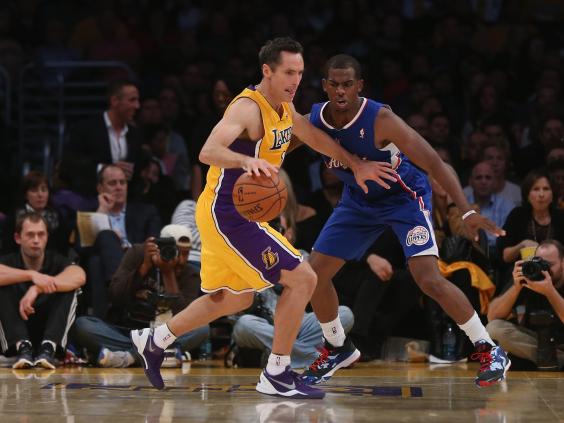 Along with Karl Malone, Nash is the only player to have won two MVP awards and not win a title.
He will likely be remembered as the greatest ever Canadian basketball player and is the most accurate free-throw shooter in League history, converting 90.4 per cent (3,060) of his 3,384 attempts.
"It will always hurt that Phoenix Suns fans didn't get the championship they deserved during our run," Nash wrote in a statement to The Players' Tribune. "Yes, we had some bad luck but I always look back at it and think, I could've made one more shot, or not forced a turnover, or made a better pass. But I don't regret anything. The arena was always sold out and rocking. It was the time of my life. Thanks, Phoenix."
Nash said in his letter Saturday that he likely will never play basketball again.
"It's bittersweet," he said. "I already miss the game deeply, but I'm also really excited to learn to do something else."
Nash has been with the LA Lakers since the beginning of the 2012 season but because of persistent injuries has played just 65 of 232 games since signing.
Reuse content