Tom Brady may be nervous ahead of attempting to clinch his fourth Super Bowl title, but at least has has a new pet mouse to calm his nerves.
Well, kind of.
The New England Patriots quarterback is just one of many NFL stars who appear in this season's long-awaited "Bad Lip Reading" video.
Now as annual a tradition as NFL on Thanksgiving, the Bad Lip Reading YouTube channel compiles a collection of players and coaches appearing to say the weirdest collection of words: think Kids Say The Funniest Things but better.
Hence, Brady can be seen delivering the most riveting tale: "We caught a mouse, and we could have cooked and eaten him, but we bought him a cage".
Perhaps the most surreal lip read involves Cam Newton, who seemingly provides the beginning of a screenplay worthy of Oscar consideration.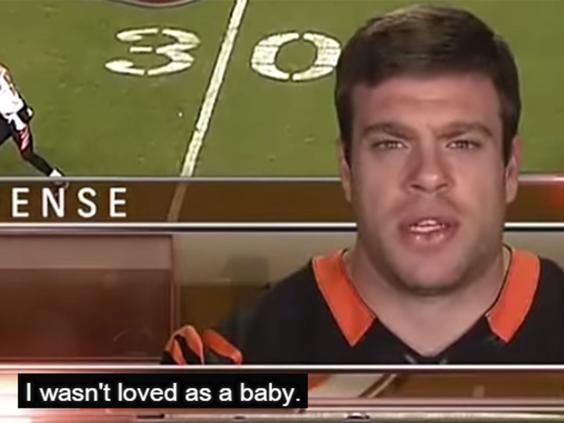 When the quarterback for the Carolina Panthers is asked why he is always angry, Newton explains, "Once there was a prince. He came from like, Syria, okay? And he lived with some peaceful monkeys outside his aunt's boyfriend's cabin and had an old sheepdog named Paco Sinbad".
I see your mouse, Brady, and raise you Paco Sinbad.
Reuse content