Miami Dolphins suffered a heavy defeat against New York Jets in the marquee game at London's Wembley Stadium on Sunday. It leaves them with three defeats out of four games this season; and it has led to coach Joe Philbin being fired on Monday.
Warning signs were already evident during the post-game conference on Sunday where Dolphins' linebacker Ndamukong Suh stormed out.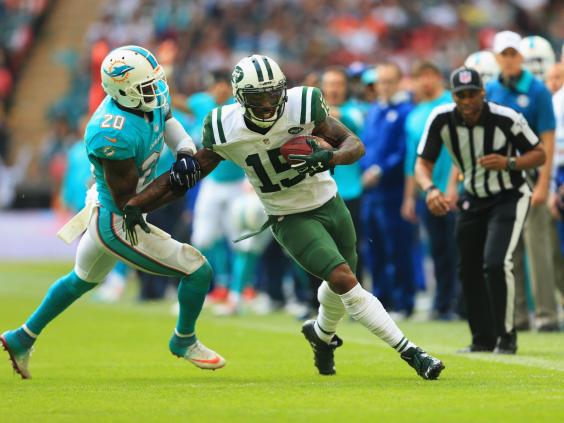 NFL games being played abroad is a relatively new initiative attempting to spread the sport to a global audience.
But, for most Britons, football is played with a spherical ball, 22 players and two nets. The word 'soccer' is considered an insult and NFL is perceived as being too slow and having too many rules.
The lack of interest in American football is best illustrated by the response of the British PR worker above. His facial expression to Suh leaving and the conference in general is just so wonderfully British.
Reuse content