Follow all the action from tonight's match - Green Bay Packers vs Minnesota Vikings.
Kick-off 1.25 am (BST)
Green Bay and Minnesota are both 2-2
Teddy Bridgewater could miss game
The NFC North is arguably the most competitive division in football with four teams more than capable of making the play-offs this year.
The historic Lambeau Field will host the action between the Green Bay Packers and Minnesota Vikings and with both teams on 2-2 they will be keen to get one over on their rivals as they chase the division-leading Detroit Lions.
Unfortunately for the visiting Vikings a huge ray of hope may have already been extinguished. With star running back Adrian Peterson suspended indefinitely because of child abuse charges, the Vikings were looking short on offence. Enter Teddy Bridgewater. The first round rookie quarterback was fantastic last week, throwing for 300 yards and adding two rushing touchdowns.
But unfortunately for Minnesota fans, he injured an ankle late on and is not certain to play in this one.
For the Packers this is their third division game in a row but their first at home. They were dominated by the Lions but then impressed against the Bears but, as ever, their success depends on the play quarterback Aaron Rodgers and the offensive line's ability to keep him on his feet.
In Detroit, against arguably the best pass rush in football, Rodgers could not get going and was only sacked twice but faced pressure on every down. A week later in Chicago he was at his very best, throwing for more than 300 yards in a dominant display at Soldier Field.
This game will have huge ramifications for the play-off picture in the NFC, but which Rodgers comes out tonight will ultimately decide this one.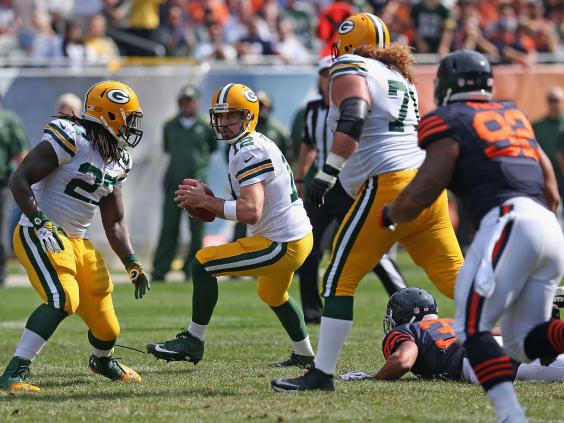 Please allow a moment for blog to load.
Reuse content