The New England Patriots will travel to the White House to meet President Donald Trump following their Super Bowl LI victory, but will do so without outspoken tight-end Martellus Bennett.
The Patriots mounted the largest comeback in Super Bowl history to win their fifth world championship, clawing back a 25-point deficit in the third quarter to stun the Atlanta Falcons 34-28 in overtime.
The US President traditionally hosts a trip to the White House for the championship winning team, but Bennett has reaffirmed his earlier plans to eschew the trip, because of his political opinions.
When quizzed about his decision after Sunday night's match, Bennett simply said: "It is what it is. People know how I feel about it. Just follow me on Twitter."
Bennett was then quizzed on what team owner Robert Kraft may think of his political stance. Kraft has been a vocal supporter of Trump – despite being a Democrat based in Massachusetts – along with Patriots head coach Bill Belichick and quarterback Tom Brady.
"I'm not worried about it at all," replied Bennett.
"We all have our beliefs. The thing is, we accept people for who they are. And that's the biggest thing about what this country is really about. I don't really care what you believe. It's not going to separate me from accepting you for who you are."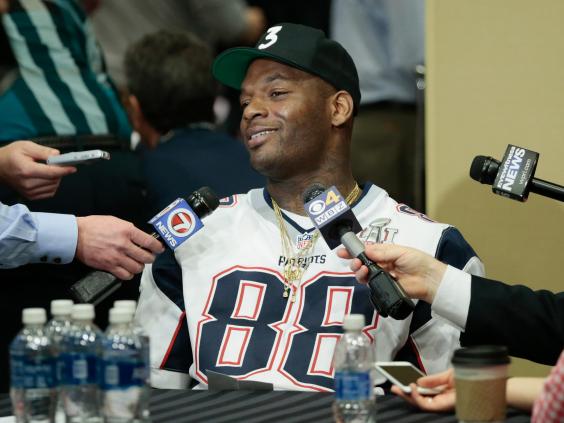 Ahead of the Super Bowl, Bennett had been more explicit about his reasoning for avoiding a trip to the White House. "Most likely no, (I won't go) because I don't support the guy that's in the house."
Bennett would not be the first Patriots player to miss a date with the President following success in the Super Bowl.
In 2015, star quarterback Brady skipped a trip to see Democrat President Barack Obama citing a pre-arranged family commitment.