The NFL off-season is never quiet but it's always a long eight months between the Super Bowl and the start of the new season.
Unlike in the last couple of years, there has been no seismic change in personnel that will take one team and make them an instant contender, or force a good team to lose their place among the elite.
After their dominant win against the Denver Broncos in the Super Bowl the Seattle Seahawks enter this season as the favourite to retain their title, and they host the Green Bay Packers in the opener.
Both teams have been working on ways to unleash the full potential of their offenses this off-season, so expect fireworks from Russell Wilson and Aaron Rodgers.
On Sunday we could see Jonny Manziel make his NFL debut, while fans of the Washington Redskins will hope to see Robert Griffin III return to the stellar form from his rookie season.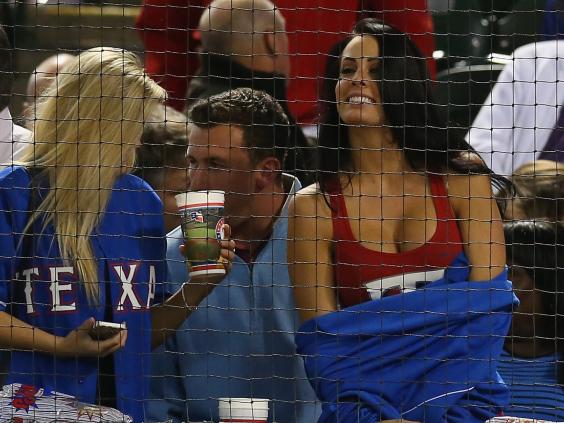 Andy Dalton and Jay Cutler and JJ Watt were all handed huge contracts this summer and will have to prove they were worthy of that money.
Tom Brady and Drew Brees are also in action, while there are divisional clashes in both the AFC North and NFC South.
On Sunday night we'll get to see Peyton Manning try and recover from that humiliating Super Bowl loss and an off-season where he has lost Erick Decker and Wes Welker for four games.
Monday Night Football features back to back clashes, with the Detroit Lions finally looking to make a step forward and the San Diego Chargers hoping to build on a strong year last season.
We'll know more about the 32 teams this time next week so sit back and enjoy.
FULL SCHEDULE...
Thursday
Green Bay Packers at Seattle Seahawks
Sunday
New Orleans Saints at Atlanta Falcons
Minnesota Vikings at St Louis Rams
Cleveland Browns at Pittsburgh Steelers
Jacksonville Jaguars at Philadelphia Eagles
Oakland Raiders at New York Jets
Cincinnati Bengals at Baltimore Ravens
Buffalo Bills at Chicago Bears
Washington Redskins at Houston Texans
Tennessee Titans at Kansas City Chiefs
New England Patriots at Miami Dolphins
Carolina Panthers at Tampa Bay Buccaneers
San Francisco 49ers at Dallas Cowboys
Indianapolis Colts at Denver Broncos
Monday
New York Giants at Detroit Lions
San Diego Chargers at Arizona Cardinals
Reuse content