Madman Fitzpatrick proves Jets were right to hold off summer deal
Late in the third quarter of a 28-3 mauling by the Arizona Cardinals on Monday Night, New York Jets coach Todd Bowles finally benched Ryan Fitzpatrick, albeit temporarily.
That, of course, meant a return to competitive action for their 2014 second-round pick, Geno Smith – notching his first meaningful game time since November 2015 – but the move did little to quell the Cardinal tide. 
'Fitzmagic', as he has been affectionately nicknamed, was immediately confirmed as the starter following the loss but the Jets' refusal to hand over the long-term off-season deal many were expecting over the summer is beginning look wiser by the week.
Completing 16 of his 31 attempts for 174 yards, and an obligatory interception, Fitzpatrick has been nothing short of a madman under centre this season. Leading the league with 11 interceptions at this point, the Jets starter is still waiting to throw a touchdown pass in the second half of any game this season.
Defence just as much at fault
Let's be clear though, it wasn't just Fitzpatrick's fault despite his obvious shortcomings.
The Jets supposedly 'resolute' defence also deserve their fair share of the blame after surrendering three scores on the ground (all run in by the Cardinal's David Johnson) – for the first time in five years.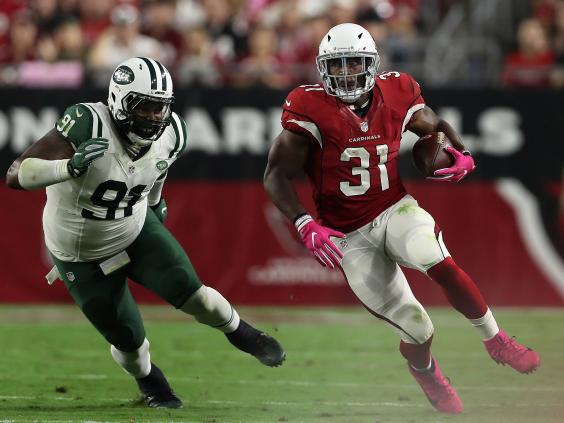 Rooted to the foot of the AFC East, it's safe to say time is running out for the Jets and, more importantly, for Ryan Fitzpatrick.
Prescott continues to push starting claims
On the subject of quarterbacks, another impressive showing from Dak Prescott has more and more observers clamouring for his full-time appointment.
Throwing for three touchdowns on his way to 247 yards in the Cowboys' comfortable win over Green Bay, Prescott's continued mastery of the Dallas offense is on a collision course with the return of the, oft injured, Tony Romo.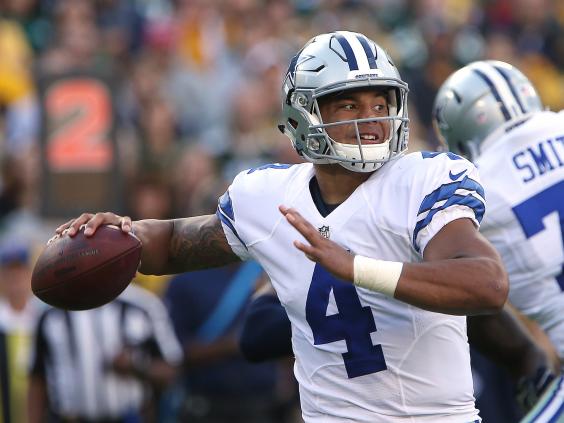 Initially expecting Romo to return after seven weeks on the sidelines, murmurs from the Cowboys front office suggest that, given Prescott's performances, the rookie will remain the starter for their October 30 clash with Philadelphia – allowing Romo to maximise his rehab before reclaiming his starting berth against the Cleveland Browns the following week.
Should Romo struggle on his return, it'll be interesting to see how the Cowboys' handle the situation in, both, the short and long-term.
Jones spells trouble for Steelers
Meanwhile the Pittsburgh Steelers could find themselves in a spot of bother when they play host to New England on Monday.
Overwhelmed by Miami – we aren't the only ones who didn't see Jay Ajayi rushing for over 200 yards, surely? – the Steelers are likely to turn to Landry Jones following Ben Roethlisberger's untimely knee surgery.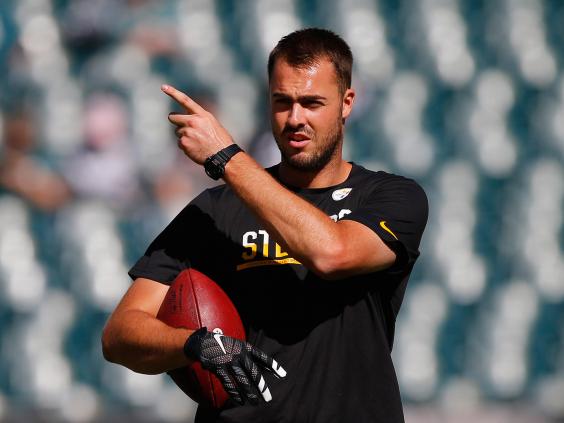 Tearing the meniscus in his left knee during the loss to Miami, Big Ben's replacement worryingly failed to achieve even a 60% completion rate as a stand-in last season.
Roethlisberger absence will be felt
Perhaps more alarmingly ahead of a game with the potent New England offense however, with Roethlisberger under centre the Steelers' average 27.5 points a game and over 400 total yards of offense. Without him, those numbers fall off a cliff – with only 20.5 points per game a just over 300 yards offense.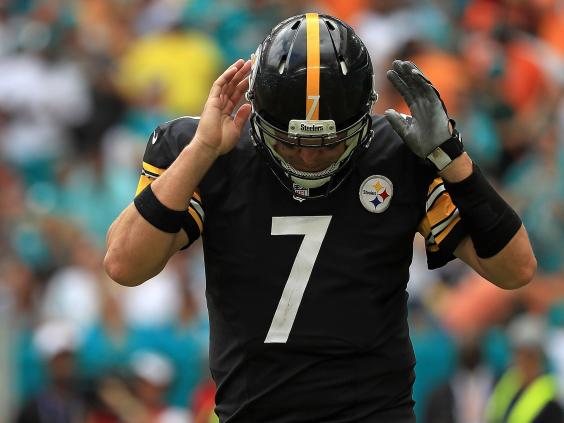 However, after facing a Patriot still side riding a wave of emotion following Tom Brady's return from suspension, a bye-week should allow their signal caller enough time to recuperate before a divisional showdown with the Baltimore Ravens. 
Reuse content