Dallas Cowboys quarterback Tony Romo has retired from the NFL to move into broadcasting.
The 36-year-old spent 14 seasons with the Cowboys and was their number one QB for 10 years before injuries and the emergence of rookie Dak Prescott saw him replaced last season.
He leaves with franchise records of 34,183 passing yards and 248 touchdowns, against 117 interceptions, but won only two play-off games and never appeared in a Super Bowl.
"It was a difficult decision and I went back and forth many times," Romo said on a conference call to announce his move to CBS as a lead analyst. "I'm really excited the new challenge ahead. I didn't come to this conclusion lightly."
Talk of a trade or free agent move for Romo has dominated the off-season, with the Houston Texans and Denver Broncos frequently mentioned as possible suitors who could offer him a shot at going out on a high - as fellow veteran Peyton Manning did two years ago by winning the Super Bowl with the Broncos.
Romo admitted his phone might occasionally still ring if teams suffer injuries at the quarterback position in the near future.
"Do I envision playing football? Absolutely not," he said. "Do I expect to get some calls? Yes, that's the reality."
Romo will instead move into the broadcast booth - a move he announced by tweeting a photograph of himself in a blazer with a CBS logo, accompanied by the words: "I guess it's time to start dressing up."
Running back Ezekiel Elliott wrote on his own Twitter feed, referencing Romo's jersey number: "Thank you #Number9. Good luck to your new career in broadcasting."
Another team-mate Tyrone Crawford added: "Bitter sweet moment today! My guy @tonyromo hangin em up today!"
The Cowboys retweeted Crawford's post and owner Jerry Jones said in a statement: "We wish Tony and his family nothing but the best.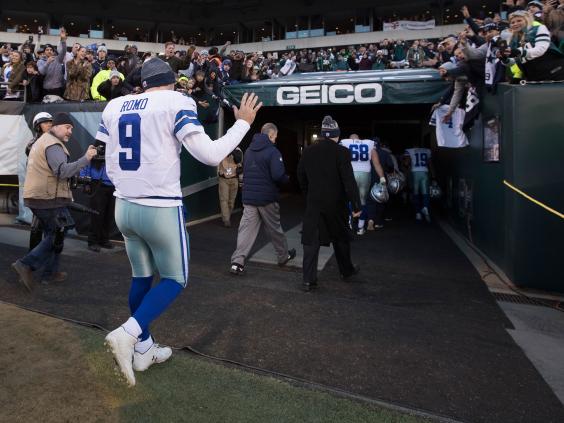 "We did what he asked us to do in terms of his release. He will leave us with many great memories and a legacy of being, truly, one of the greatest players in Cowboys history.
"We are thrilled for him and his family that he will be able to continue working as a professional in the game he so dearly loves."
Signed in 2003 as an undrafted free agent from Eastern Illinois University, Romo learned his trade for three seasons behind veterans including Vinny Testaverde and Drew Bledsoe before graduating to the starting role.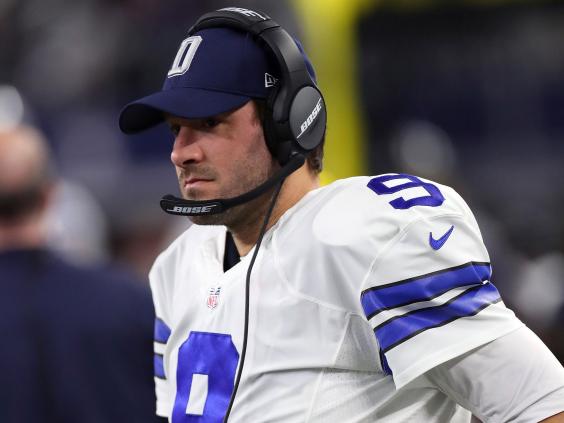 He led the team to the play-offs in his first two campaigns as a starter but had to wait until 2009 for his first post-season win, adding just one more in 2014.
He played only four games in 2015, twice breaking his collarbone, and a fractured vertebra in his back in the 2016 pre-season proved to be the decisive blow as fourth-round draft pick Prescott seized the main role.
Romo graciously handed over the torch in a November address to the media and was given a farewell cameo in the final game of the regular season against the Philadelphia Eagles, leading an 81-yard drive which he capped with a touchdown pass to Terrance Williams.
PA
Reuse content