Remember the nursery rhyme 'We're going on a bear hunt' and the memorable saying of "we can't go under it, we can't go over it, we'll have to go through"? Well, we give you Pittsburgh Steelers punt returner Antonio Brown, who has given a whole new meaning to the saying.
During the Steelers' season-opening 30-27 victory over the Cleveland Browns, Brown received the ball deep in his own territory. Breaking the first line of defense, it looked a certainty that he was on his way for a touchdown, until the Browns' punter Spencer Lanning appeared between the onrushing Brown and the whitewash.
Brown could've gone to left or right of Lanning, but instead made a half-hearted attempt to leap over him, and as a result promptly kicked him in the head and shoulder as he charged straight through him karate-style.
However, Lanning's helmet took the brunt of the impact and he did indeed help to stop Brown as his team-mates were able to haul him down to the ground 25-yards short of the end-zone, and the Steelers were hit with a 15-yard penalty on the next play for unnecessary roughness.
Watch the video below:
While the crowd at Heinz Field and those watching at home erupted into laughter as Lanning returned to his feet, Brown admitted that the kick was not intentional and that he was not trying to hurt his opposite man.
"I tried to get over him," said Brown. "There was no intent to hurt him. It was just a bad outcome of a play."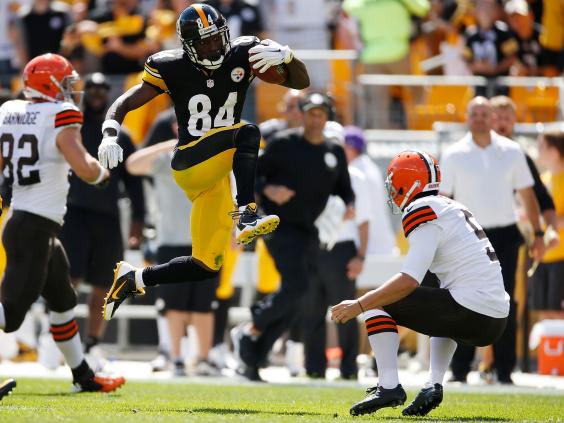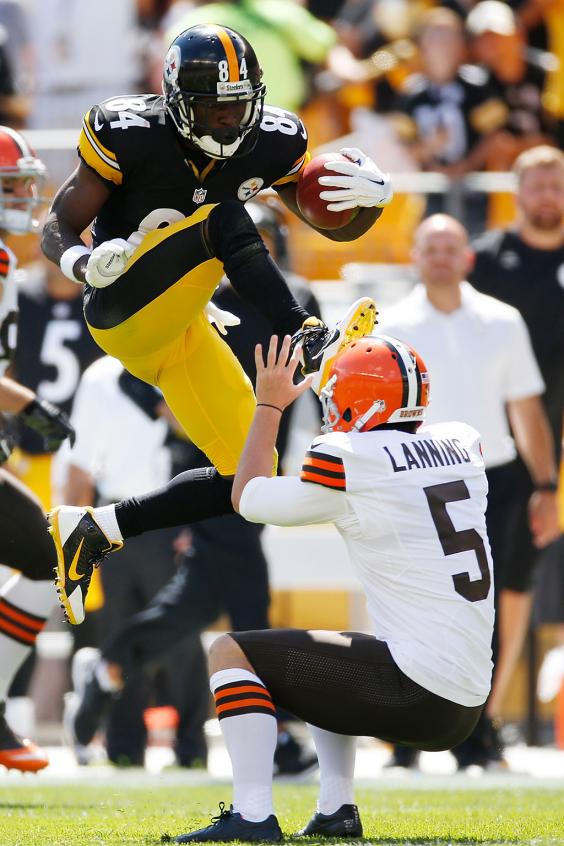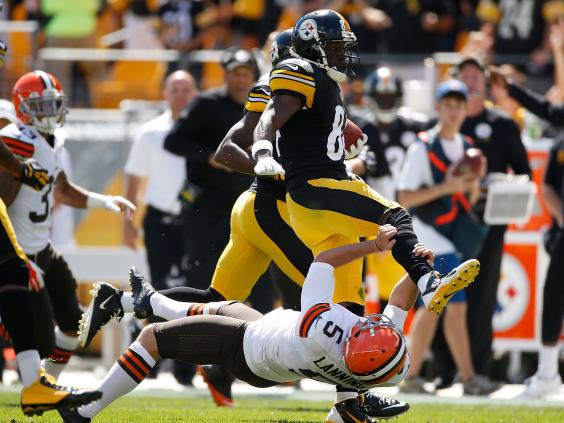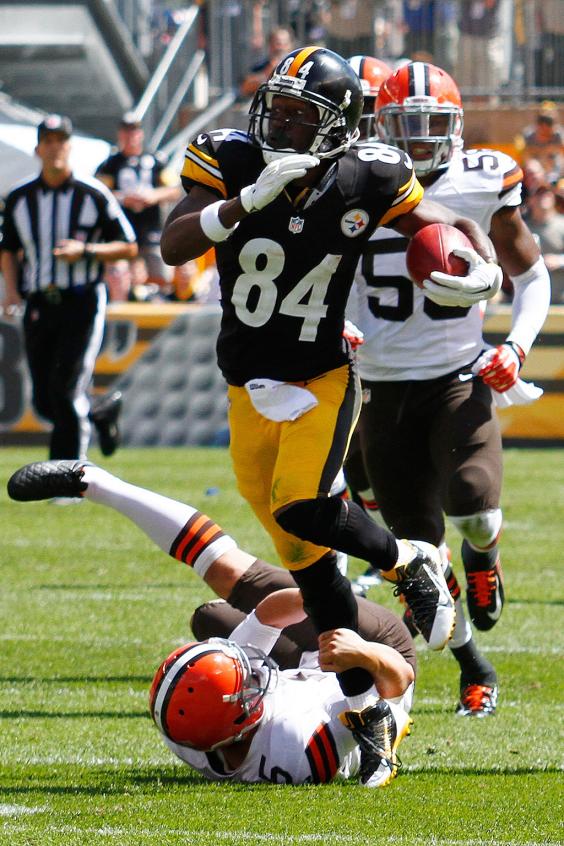 The match appeared to be a forgone conclusion in at half-time with the Steelers leading 27-3, but the Browns rallied to shut-out their opposition in the third quarter as they scored two touchdowns themselves, before falling just short at the end of the match.
"We can't apologise for the way we win," said Steelers quarter-back Ben Roethlisberger. "We just have to win games."
Lanning later tweeted a picture of the collision, making light of the kick that he was on the receiving end of.
Wait, wait, wait... When did this happen?!? pic.twitter.com/SzU9wDVx23

; Spencer Lanning (@LanningSpencer) September 7, 2014
Lanning write: "Wait, wait, wait... When did this happen?!?"
Reuse content