The Pittsburgh Steelers will travel to Foxborough, Boston to face the defending Super Bowl Champions the New England Patriots on Thursday night. The 2015 NFL Kickoff will host a number of story lines, highlighting on and off-the-field issues for both teams.
Steelers Head Coach Mike Tomlin enters the game with several key offensive players from on the sideline. Center Maurkice Pouncey is out with broken leg, wide receiver Martavis Bryant is out four weeks facing suspension for a substance-abuse violation.
Star running back Le'Veon Bell is also suspended for a substance-abuse violation and will leave the team without one of their biggest offensive weapons. In 2014, Bell amassed 1,361 rushing yards and 8 touchdowns. He tallied 854 receiving yards and 3 touchdowns through the air.
Free agency pickup DeAngelo Williams and Kent State University product Dri Archer will do their best solidify a balanced attack for two-time Super Bowl Champion quarterback Ben Roethlisberger. "Big Ben" will need to rely heavily on his favourite targets Antonio Brown (the NFL's leading receiver in 2014), Heath Miller and Markus Wheaton to keep up with the Patriots offensive attack.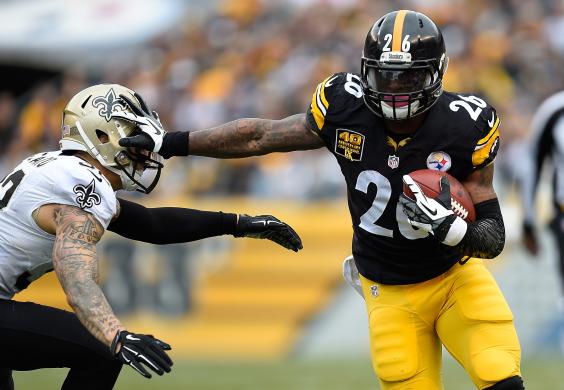 Coach Tomlin's defensive secondary may have a hard time slowing down Tom Brady's passing attack. With future Hall of Famer Troy Palamalu retired, all eyes will be on strong safeties Will Allen and Shamarko Thomas.
Sports Illustrated's Peter King writes that Brady has picked apart this defense in recent matchups.
"The last three times Tom Brady has faced the Steelers, he's put up an average of 37 points per game. You get the feeling New England would be disappointed with 37 on Thursday night."
The Patriots will be missing wide receiver Brandon LaFell, who's been added to the physically unable to perform list. Brady, the four time Super Bowl champ, will have no shortage of weapons to pick on the Steeler's secondary.
Slot receivers Julian Edelman and Danny Amendola will likely shine on Thursday night, and the force that is Rob Gronkowski should have no problem finding the end zone. At 6' 6", 265 lbs, "Gronk" causes all kinds of matchup problems against opposing defenses across the league.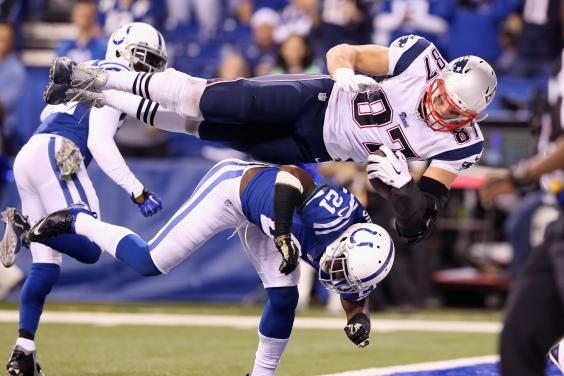 Coach Bill Belichick will have to put the recent controversy regarding the alleged link between "Spygate" and "Deflategate," revealed by ESPN reporters. Don Van Natta Jr and Seth Wickersham dropped the scathing report, accusing NFL Commissioner Roger Goodell of destroying evidence when it was revealed that Patriots staffers were stealing signals from opponents from 2000 through 2007, explicitly violating league rules.
On Tuesday, Commissioner Goodell contradicted the NFL's own statements by denying any wrongdoing.
"I'm not aware of any connection between the spygate procedures and the procedures we went through here. We obviously learn from anytime we go through any kind of a process—try to improve it—get better at it. But there's no connection in my mind to the two incidents," he said during an interview on ESPN's Mike & Mike morning show.
The NFL season officially kicks off tonight on NBC at 8:30pm EST.
Reuse content