While 30 NHL teams were talking trades ahead of this week's deadline, the wheeling and dealing is about to begin for the 31st. 
In particular, Vegas Golden Knights can begin making trades and signing free agents for next season now that owner Bill Foley's final payment has been cleared with the league. 
Then the next step is the expansion draft, where all of the existing NHL teams can protect seven forwards, three defencemen and a goaltender but know that the rest of their roster could be picked off by Foley's new franchise. Every team will lose a player.
And while the expansion draft is almost four months away, Vegas could get some clarity — and some assets — very soon, potentially as early as Wednesday.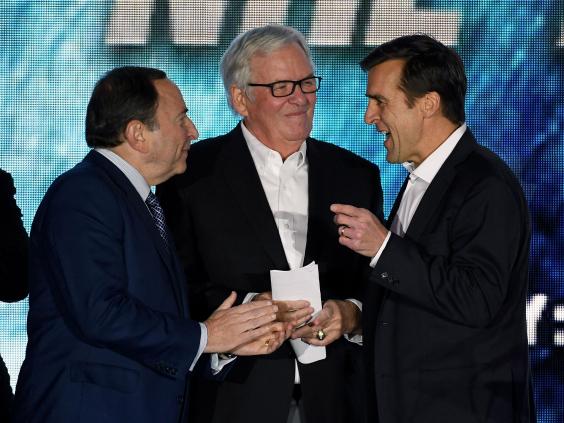 "We've been talking with teams here for a few weeks now," general manager George McPhee said last week. "Teams are looking for some certainty with their rosters and obviously trying to improve their rosters before the trading deadline and they want to talk to us to see if there's a player that we could agree upon that for a couple months from now to claim, which would make their life easier." 
Most of the talk about the Vegas expansion draft has centred on teams giving up draft picks or prospects to the Golden Knights in exchange for a "hands off" agreement. Maybe it's worth it a mid-round pick to the Anaheim Ducks not to lose one of their young defensemen or for the Columbus Blue Jackets to guarantee an extra player is safe because they'll be forced to protect so many of their players with no-movement clauses. 
But if McPhee agrees to take, for example, the talented-but-expendable Bobby Ryan from the Ottawa Senators, it keeps GM Pierre Dorion from being nervous about losing a more key player like defenseman Marc Methot. Preparations for the expansion draft are an ongoing chess match with so many pieces in play. 
"Ideally we'd like to see the whole universe of who's protected and who's exposed before we have to make decisions," McPhee said. "But there are teams that want to talk now, so we're listening." 
McPhee has been listening for a while but will be able to act by agreeing to trades for draft picks or unsigned prospects as soon as the NHL gets the final instalment of Foley's $500 million expansion fee. That's imminent and will allow McPhee to talk future deals in person next week at the general managers meeting. 
"These big transactions aren't easy to close," McPhee said. "If you've bought a house recently you know how long it takes to close." 
Reuse content