A career in the technology sector is varied and rewarding, with great job prospects, personal development opportunities and high-end salaries available for the best candidates. Here we look at the best of what the tech world has to offer.
Software engineer
Requiring good analytical skills and an attention to detail, software engineers combine their knowledge of maths, engineering and computer science to design, develop, test and evaluate software. There is a greater demand for good software engineers than ever before, thanks to a growing number of start-ups and increasing tech complexity. There are also many jobs within large government, manufacturing and educational institutions.
Computer systems engineer
Technology does not always operate in isolation. A systems engineer will combine a knowledge of maths, science and electronics with creative thinking to devise a workable, fluid computer system that is fast, efficient and productive in areas as diverse as robotics, home automation, biomedical devices and office workplaces. The number of jobs in this field is rising.
Web developer
With companies and organisations large and small continuing to want cutting edge, visually-arresting websites, skilled web designers are highly prized. Strong knowledge of HTML, CSS, PHP, MySQL, JavaScript, jQuery and Wordpress is essential but so too is an eye for design and an appetite to learn the very latest web techniques. Many university courses teach advanced web development skills.
Information Security Analyst
As the number of hacking and data breach cases rises, having an effective defence against cyber-attacks is vital. Information Security Analysts are responsible for ensuring networks are watertight. They educate staff to avoid unintended disclosures and keep up to speed with potential external threats. By conducting risk and vulnerability assessments and engaging in defence planning, they utilise analytical and problem-solving skills.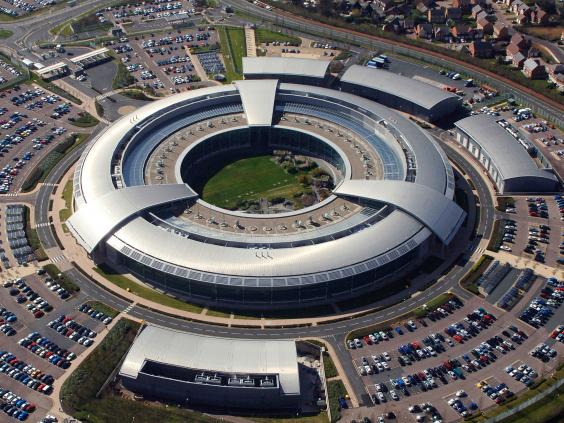 Database Administrator
Since companies need to handle a lot of data, an effective database system is important. The information has to be safe, regularly backed up, organised for ease-of-use and subject to certain permissions and privileges. Analytical minds familiar with the principles of database design and the main data manipulation languages are required, with successful candidates tending to have a background in computer science, IT, maths, electronics or operational research.
Artificial Intelligence
It used to be that AI was a niche career opportunity but as technology has advanced the number of jobs has grown in this very exciting sector. Roles exist within programming, systems design and software development and it can be used to solve practical problems for businesses as well as consumer products, such as the forthcoming voice-activated assistant device Amazon Echo.
In pictures: Artificial intelligence through history
In pictures: Artificial intelligence through history
1/7 Boston Dynamics

Boston Dynamics describes itself as 'building dynamic robots and software for human simulation'. It has created robots for DARPA, the US' military research company

2/7 Google's self-driving cars

Google has been using similar technology to build self-driving cars, and has been pushing for legislation to allow them on the roads

3/7 DARPA Urban Challenge

The DARPA Urban Challenge, set up by the US Department of Defense, challenges driverless cars to navigate a 60 mile course in an urban environment that simulates guerilla warfare

4/7 Deep Blue beats Kasparov

Deep Blue, a computer created by IBM, won a match against world champion Garry Kasparov in 1997. The computer could evaluate 200 million positions per second, and Kasparov accused it of cheating after the match was finished

5/7 Watson wins Jeopardy

Another computer created by IBM, Watson, beat two champions of US TV series Jeopardy at their own game in 2011

6/7 Apple's Siri

Apple's virtual assistant for iPhone, Siri, uses artificial intelligence technology to anticipate users' needs and give cheeky reactions

7/7 Kinect

Xbox's Kinect uses artificial intelligence to predict where players are likely to go, an track their movement more accurately
Network engineer
Computers need to talk to each other; workers need to talk to each other. A network engineer works on the network infrastructure of an organisation, building and configuring strong firewalls, troubleshooting outages and scheduling upgrades. There is plenty of work out there thanks to the wide number of banks, retailers and offices that need strong networks.
Games developer
Perhaps one of the trendiest and most fun jobs in the sector, a games developer gets to work on titles for consoles, computers, smartphones, tablets and online. Creativity and imagination are important but the ability to work in a highly pressurised environment is also crucial. Opportunities are available in design, art, animation, programming and audio.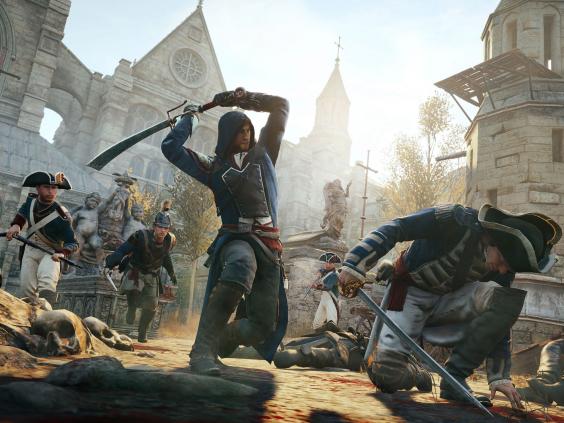 Software programmer
This is an ideal job for those who enjoy getting their hands dirty with code. Programmers can be called upon to produce tightly written apps, improve on existing code, come up with new features or provide the basis for operating external machinery. Understanding languages such as C++ and Python and being able to solve problems will open up a world of work.
IT manager
Being able to oversee a project from beginning to end is richly rewarding and entails a great deal of planning and evaluation, not to mention the confidence to change direction if necessary and communicate that to staff. IT managers need to keep an eye on budgets, timescales and standards and understand the needs of their clients.
Reuse content