With all this results day excitement, celebration and, inevitably, some disappointment in full flow, here are six feelgood stories of success.
A* in her eyes
Talented songstress Gem O'Reilly is celebrating getting the grades she needs for university, but has decided to pass up her English degree to make a bid for stardom. The 18-year-old from Middleton in Greater Manchester hit the seventh spot on the download country music charts earlier this year with her first EP, Teenager.
Dubbed a British Taylor Swift, she has developed quite a fan base after posting videos of her songs on YouTube and gigging in some prestigious Manchester venues.
Explaining her choice, Gem, from Rochdale Sixth Form College, said: "I've had to take quite a risky decision. I'm taking a year out to explore this very hard industry. I want to make a living out of making and performing music. I've been trying to get the best grades I can as a support behind me and try to pursue this career to wherever I can. Being young and in the music industry, you have to explore this while you are young or you will regret it later on."
The great ambulance dash
He may have been driven to an exam in an ambulance, but 18-year-old Jeremy Budd from Horfield is off to study maths at Cambridge. Suffering from Asperger's syndrome and sensory neuropathy, he has limited mobility and and lacks a sense of pain in certain situations. His statistics exam in January came under threat when heavy snow meant he was unable to walk to his school - cue St John Ambulance to the rescue!
"The exam started at 9am and I was worried I wouldn't make it. I was so grateful when the ambulance came to pick me up," he said. "I've always done well at school but today I was really surprised with my results. I am really, really happy."
Jeremy bagged himself four A*s alongside two 'outstandings' in Cambridge's Sixth Term Examination Papers. He flies to Denmark tomorrow with proud dad Chris to attend a maths conference.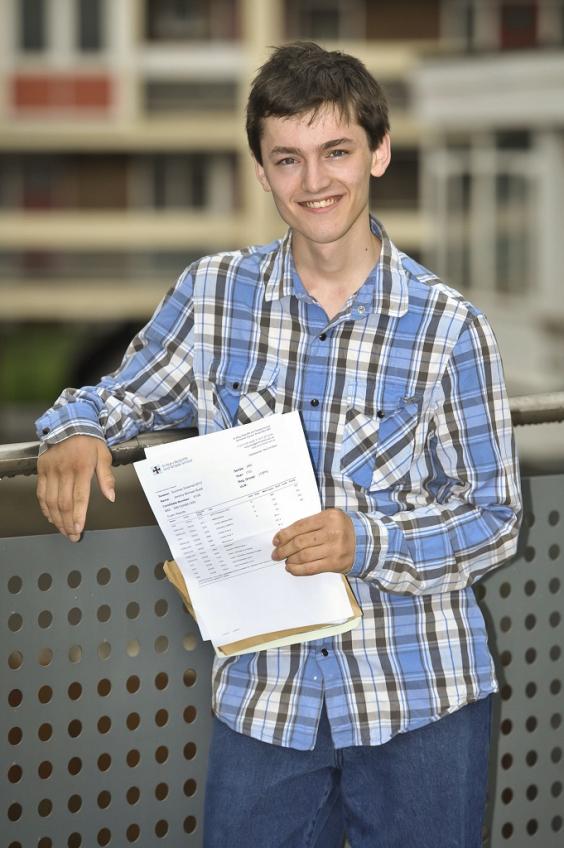 Bad boy comes good
Self-confessed Great Yarmouth bad boy Nino Harris, 19, failed his first year at sixth form college after regularly skiving classes after spending school nights drinking with friends. Failure proved a shock to his alcohol-fuelled system, however, and he returned to work hard. Today, he was accepted by the University of Oxford to study for a degree in biochemistry, after scoring three A*s.
"I failed all my classes and never turned up. I would find myself waking up at 3pm and not taking anything seriously. My family didn't think I was going to get to university, they gave up on me a bit - and I don't blame them, given how I behaved. But this shows no matter how low you get, with a bit of hard work you can turn it around."
Nino's not all bad-boy-come-good though, as his U grade in general studies suggests - he ignored all the questions and drew a picture instead.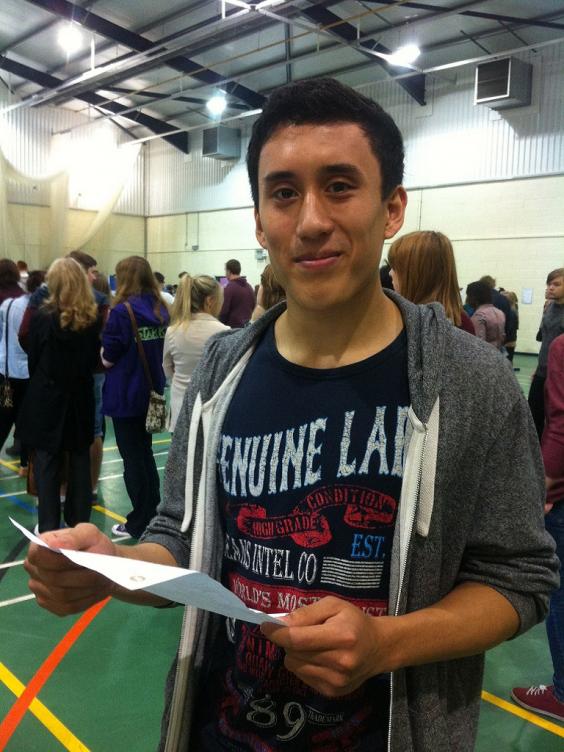 Cancer, what cancer?
Not many things can beat cancer in the adversity stakes, but Tom Woodward wasn't going to let the disease hold him back. The 18-year-old Brighton College student was diagnosed with testicular cancer part-way through his A-levels, meaning he had to juggle revision and exams while undergoing chemotherapy. Despite this, he has gained an A* in psychology and two As in English and history to secure his place at Bristol University.
"It was pretty stressful but I didn't have any choice so I had to get on with it. I'm pretty relieved now. I have been given the all-clear and I just have to have check-ups done every three months", Tom, a keen rugby player, explained.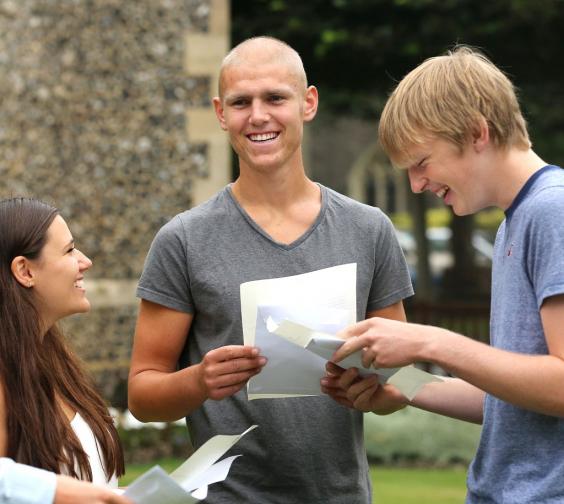 Hitting it for six
You'd think one A* is amazing, right? Well 18-year-old Kate Prescott from Swanmore has gone and earned herself a stunning six, in maths, further maths, chemistry, physics, general studies and the extended project. The Peter Symonds' College student is now destined for Cambridge University to study natural sciences.
"I'm speechless really. I guess I did work a little bit. Really, I did work really hard, I didn't have much spare time, but I have achieved what I wanted. I'm surprised I have done so well because I had a lot of subjects so, although I was predicted A*s, I could have slipped up with some of them.
"I don't think that A-levels are getting easier; perhaps people are just getting better," she suggested. "Everyone works very hard to do well."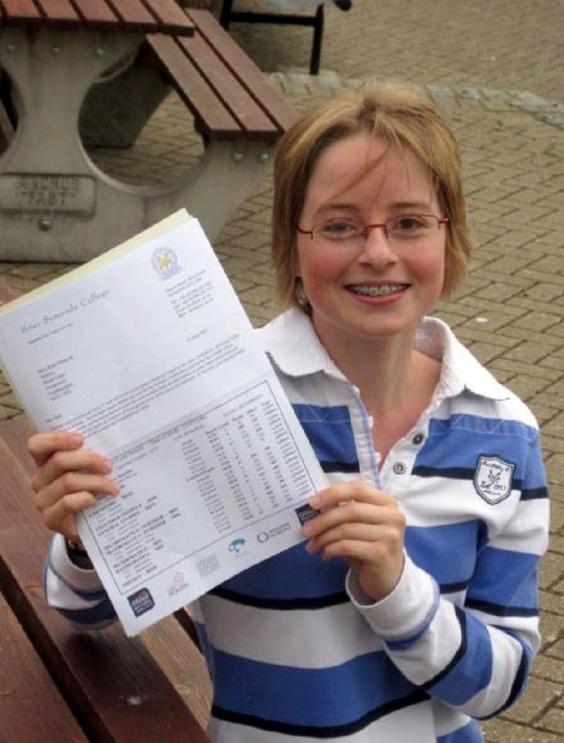 Dyslexia no barrier for Devon girl
Penny Banks, 17, from Honiton, will be heading to Girton College, Cambridge having tackled problems with writing to achieve a string of top A-level grades.
"I can't think in a straight line and find it really difficult to write fluidly but the support at school has really made a difference", she said. "I was finding it really difficult to concentrate in exams and now wear ear plugs - something I would never have thought of - so that I can sub vocalise better and block out any exterior sounds."
The scholar from Queen's College in Taunton has also campaigned against global hunger with the national If campaign - she even met David Cameron at Downing Street in June ahead of the G8 summit.