A-level results are due out this week and your son or daughter is heading to university for the first time in September. You will no longer be on hand to pay the bills, provide regular meals, do the washing and help with the occasional pocket money top-up. It's time to sit down together and talk about financial matters.
The average cost of three years at university is around £53,000 which is a scary prospect for you both. As a parent you won't have to foot the whole bill, but you need to be aware of the areas of potential cost, and go through them together to work out where the funding is going to come from.
The first cost is the course fees, which vary, the maximum being £9,000. Repaying this loan will only start once the graduate is earning more than £21,000 a year. Accommodation can be a major item. Your child may be moving away from home to a completely different area, so there are travel costs and essential items for day-to-day living. Then there are living costs including rent, food and utilities, travel and entertainment. Finally, most courses have additional expenses including books, materials, and sometimes field outings.
If your child hasn't already applied to Student Finance England (or Student Finance Wales, Student Awards Agency for Scotland) for a loan to cover their tuition fees this should be done immediately. For new students the deadline for applications to guarantee that funds are in place for the beginning of the academic year was 29 May, and the latest they can apply is nine months after the first day of the academic year of their course.
So it's not too late, though Alison Barnard, financial support supervisor at Nottingham University advises that ideally the finances should be sorted out long before results day. "I always suggest that you start by going to the website of your chosen university to look at the student finance pages and to research what bursaries and scholarships are on offer, both from your firm choice and also the insurance choice," she says. "It's important that you know what both universities are offering so you can make relevant applications if possible before you get there. There's a lot of additional funding and different ways of accessing it, but make sure you understand the timing of the application cycle as it's likely to take six to eight weeks to be finalised."
Emphasise to your son or daughter they should check that they've applied for everything that they're eligible for and that they respond promptly to any queries, says Keith Houghton, head of student life at Kingston University. "Make sure that they have actually signed and sent the declaration to Student Finance, and responded to any requests for further evidence such as proof of identity or a query on parental income. They might qualify for a loan of living grant of over £3,000, so the quicker the response the sooner the full assessment is completed and the student can start the course with full support in place."
Prospective students apply to Student Finance England for a means-tested maintenance loan, which ranges from £4,565 if they live at home to a maximum of £8,009 if they live away from home and study in London. There is also a maintenance grant available of £3,387 if your household income is £25,000 or under, and a partial grant if household income is between £25,000 and £42,620.
Most universities and colleges have bursaries and scholarships in addition to student loans, which do not have to be paid back. For example Kingston University has 400 bursaries available with criteria including first generation higher education and low income applicants for students where neither parent holds a degree or equivalent. It's always worth researching the university's website or phoning its student finance advice department for information.
Kent University's student advice centre receives 5,000 enquiries each year, of which 36 per cent are about finance. SFE queries top the bill, followed by hardship applications, benefit queries, budgeting and general money advice.
Alison Barnard has a word of warning for parents. "The student's statutory funding won't arrive in their bank account until a few days after they start the course, so it's really important that they have money available," she says. "You should sit down together to work out how much they need to bridge the gap. You should also look at their potential income and expenditure, and decide as a family how much you're going to support them financially as a parent."
The next important conversation is about the cost of living. It comes as a shock to many young people who have always lived at home that heating, lighting and even water has to be paid for, and the bills come in relentlessly regularly. Website thecompleteuniversityguide.co.uk has a useful budget example, which prices utilities at £260 a year for a student living in rented accommodation. Help your child to work out a budget for the year and remind them of essential details such as toiletries and laundry, shoes and entertainment and also to put something aside for emergencies.
Online banking services are a good way of keeping track of what they're spending, and most offer phone apps which are easily downloaded. There are also useful budgeting apps: it can be quite an eye-opener to see how much money is disappearing each day on coffee.
You may be able to help save some costs by, for example, checking whether items such as your child's laptop and CD player can be included in your household insurance.
Give pointers on how to shop economically - using local markets for fresh food, comparing supermarkets, getting together with others for bulk food buying, going to charity shops for clothes and much else - which will all be useful to make the budget go further. Eating out is hugely expensive, so if they've never shown interest in being creative in the kitchen at home, encourage them to take up cooking at uni - it's a great way to get together with friends, and the ability to produce a tasty meal or fantastic cupcakes will hugely increase their credibility. There are lots of websites for students who are new to the kitchen, including studential.com, which give advice on shopping, preparation, cooking - and some good recipes too.
Talk to your child about getting a job during their time at uni. However successful they are at budgeting, some extra income is always useful, and work experience will enhance their CV. University and college careers services invite employers to post vacancies for students, and in some organisations these can lead to internships. Often there is work available in the university, possibly in the bars or cafes, helping out at registration or open days.
But don't overdo the extra-curricular employment, warns Keith Houghton. "We recommend that students shouldn't work more than 15 hours a week during term time, though of course this depends on your workload. Science courses have a lot of lab work, while social sciences may have more reading, but you have to get a balance and not let your studies suffer."
Your son or daughter is setting off to university, armed with good advice from you on how to manage their money in this new independent life. But it's important to remind them that if their finances get complicated you are still there to give advice and support - that's what parents are for.
Case study: 'Kent University had opportunities - and a job centre'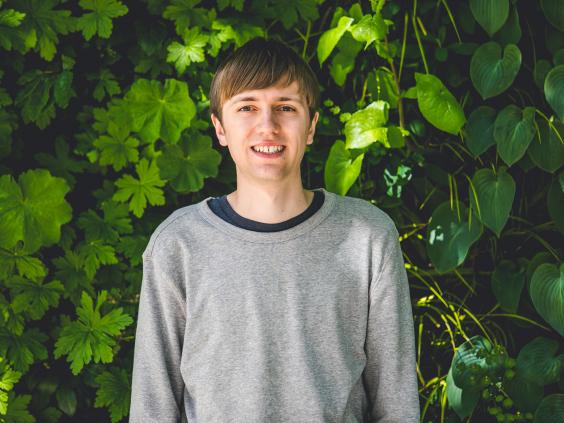 Jack Lay's parents advised him to get a job in the sixth form, and he worked part-time at Tesco for two years.
"I saved enough money to keep me going through university. I'd looked at several universities, but the cost of living in the capital put me off London. Meanwhile Kent University had a lot of job opportunities and a student job centre.
I found several hidden costs here - after school you don't expect to buy books for your studies and we also had to pay for getting our essays printed, probably £20 a term which soon adds up.
I was lucky as I got on well with my housemates. We stayed together for three years, clubbed together for shopping and kept the costs down."
As full-time elected officer for the university's Students Union, I now see life from the other side. We run an advice centre which gets 5,000 enquiries from students each year, many about hardship funds. Access to Learning funds can make the difference between a student dropping out or continuing their degree.
My tips? Buy in bulk from large supermarkets instead of convenience stores. Try not to eat on campus: I used to spend almost £10 a day on food."