Delhi's government will offer loans of up to Rs 10 lakh (£10,000) to those who wish to study in the country's capital and will also stand as guarantor to those who fall behind on repayments – a move that has had a mixed response.
Fulfilling a poll promise to the country's students, the ruling AAP government cleared the proposal for a higher education and skill guarantee scheme aimed at those seeking admission into Delhi's colleges.
Students who successfully complete their courses will receive a one-year 'freeze' on repayment and will be able to repay their loan through easy monthly instalments over 15 years.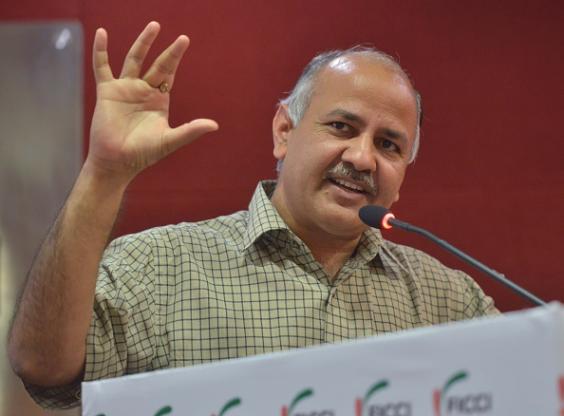 The move has, however, created some controversy with one student organisation, Krantikari Yuva Sangathan (KYS), alleging the newly-approved scheme is an attempt to increase privatisation in the field of higher education.
In a statement, KYS claimed that students in the city are failing to pursue higher education, not because of a lack of funds, but due to a lack of spaces available.
It added that some 270,000 students apply to Delhi University every year – when there are only 54,000 places.
The student group added: "Loans are basically needed for private universities since their fees are too high.
"Such a measure will only benefit these institutions and banks."
Education loan with govt guarantee Perhaps good news for thousands of student belongs to economically weaker section in Delhi. Good move.

; Ashutosh Mishra (@ashu3page) June 11, 2015
#AAPKaManifesto dont forget ur education loan 4 every society student in delhi ,intrest will paid by delhi govt @DrGPradhan @NitinSir4India

; Shudhansu Dixit (@shudhansu) February 12, 2015
#Kejriwal passes a highly economically insane student loan scheme to impress his vote bank. Later he will crib that #Delhi has no money.

; L'Rabaisse (@LRabaisse) June 11, 2015
Ironies of student loan and western Anglophone #education. #India #Kolkata #Delhi #Mumbai #Chennai #Hyderabad... http://t.co/tBInQKOcQ6

; Soumyajit Ghosh (@soumyajitg) May 19, 2014
Manish K Kanodia, a Dehli resident, says he feels "cheated" by the AAP's leader, chief minister Arvind Kejriwal, and wrote in an online news post: "His election promise was to open 100 colleges and 500 schools. He failed.
"This was just a hypocritical promise he made to the public to garner votes and we have fallen prey to the AAP."
Deputy chief and education minister, Manish Sisodia, however, insists education is the government's top-priority: "This government is fully committed to education.
"The construction of a bridge can be delayed by six months, but if a student is denied an opportunity, an entire generation suffers."
Announcing the move to a packed auditorium in the city, Mr Sisoda said banks often do not grant loans to students from underprivileged backgrounds as no-one stands guarantor for them.
Reassuring the crowd, he said: "Those who have no-one to turn to have the government on their side."