In the few days since crisis-hit Greece woke-up to a No vote against austerity in the early hours of 6 July , questions of Europe's immediate financial future have swept the continent.
Accounting for a fifth of the country's GDP, experts say Greek tourism will take a hit, with hotel bookings currently falling by 50,000 per day.
A historic, though traumatic, week has befallen Greece. Banks are closed, thousands of business-owners fear for their futures and ATM withdrawals remain capped at €60-a-day for cards issued by Greek banks.
On Tuesday, former finance minister Yanis Varoufakis' replacement, Euclid Tsakalotos, met with Eurozone leaders to negotiate a crucial deal between the Leftist government and the country's creditors. Just months ago, it was the chosen destination of a record 17.9 million tourists.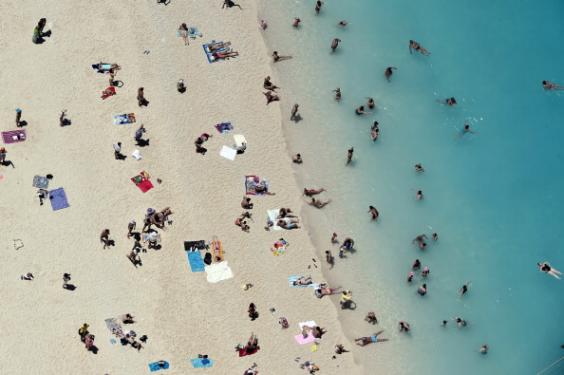 Usually, and famously, strapped for cash, it may come as no surprise that students are among those most reluctant to cancel their booked holidays. Many are concerned by charges incurred upon cancellation, as most cannot afford to lose the cost of a holiday plus additional payouts on an already tight budget.
Travel firms are refusing to offer refunds on the premise that the Greek crisis is 'unlikely' to disturb tourists' spending habits. And, although British holiday-makers can withdraw up to their card's allowance, the Foreign Office has warned cash withdrawals are likely to involve lengthy queuing once banks reopen.
But most students have found themselves unaffected by Greece's economic situation whilst actually on their booked holiday. Tom Phillips, a recent graduate who currently lives in Brighton, travelled to Kos just two weeks ago with his girlfriend. He said the locals were "lovely" and "full of hope" - the general feeling, in this case, was far from pessimistic.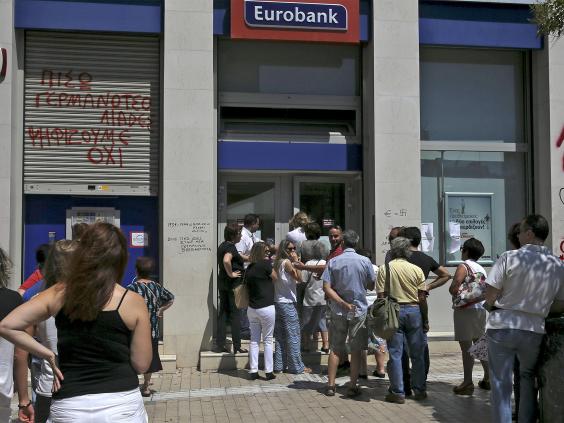 "There was only one, out of numerous ATMs, available that I was unable to withdraw money from. I didn't feel worried about my finances," he said.
"My holiday in Kos ended just before Greece voted No. To be honest, you really didn't feel on edge.
"Nor was there any sense of frustration among the local people. They looked-after the Syrians who arrived early in the morning, offering food and shelter for them until they found their way to Athens."
Students have also found themselves inundated with promotional discounts – some of up to 30 per cent – on last-minute holidays as bookings begin to fall.
Some 70,000 young people – many of them budget-savvy students – head to the coastal city of Malia each year. Known for its cheap booze, bar owners on Malia's Beach Club strip are slashing drinks prices and offering free entry in a bid to keep the night-time economy alive.
Thousands of students are still expected to fly to three other party capitals in the next few weeks: Sidari in Corfu, Ayia Napa in Cyprus and Laganas in Zante.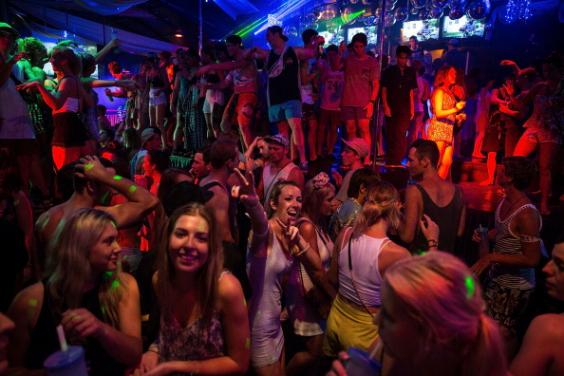 Boosted income could also come from an unlikely wave of tourists swerving countries at "high risk" of terrorism, such as Turkey, France, Spain, and twenty-seven others named in a recent Foreign and Commonwealth Office report.
On 3 July, 19-year-old student, Jess Stenson, told The Guardian she had switched her July booking in Tunisia to the popular island of Corfu following the devastating beach massacre in Sousse in June.
In recent weeks, though, reservations have begun to 'dry up'. But as prices continue to fall, many students are holding-out hope for a cut-price return on their all-inclusive investments and are continuing to holiday across Greece – despite its financial troubles.
So, if recent headlines are anything to go by, a summer holiday to the country could greatly boost Greece's economy – with young Brits being told this year is the 'best time to go'.
Twitter: @emily_townsend1
In pictures: Greek referendum
In pictures: Greek referendum
1/28 Greece EU Referendum

People celebrate in Athens after the first exit-polls of the Greek referendum

Getty Images

2/28 Greece EU Referendum

A "No" supporter flashes a victory sign before a Greek flag atop the parliament in Athens, Greece July 5, 2015.Greeks voted overwhelmingly "No" on Sunday in a historic bailout referendum, partial results showed, defying warnings from across Europe that rejecting new austerity terms for fresh financial aid would set their country on a path out of the euro.

REUTERS/Yannis Behrakis

3/28 Greece EU Referendum

Supporters of the No vote react after the first results of the referendum at Syntagma square in Athens

AP

4/28 Greece EU Referendum

Supporters of the No vote wave Greek flags after the referendum's exit polls at Syntagma square in Athens

AP

5/28 Greece EU Referendum

Greece's finance minister Yanis Varoufakis casts his vote in the country's referendum

EPA

6/28 Greece EU Referendum

A ballot box is emptied by a voting official at the closing of polling stations in Athens, Greece July 5, 2015. Greece voted on Sunday on whether to accept more austerity in exchange for international aid, in a high-stakes referendum likely to determine whether it leaves the euro-currency area after seven years of economic pain.

REUTERS/Marko Djurica

7/28 Greece EU Referendum

A photographer photographs a man waiting to vote in the referendum at a school in the suburbs of Athens

Getty

8/28 Greece EU Referendum

Greek voters are being asked to choose between backing their creditor's austerity measures or rejecting them

Getty

9/28 Greece EU Referendum

Tourists walk past posters with slogans that read "OXI" (NO) and "NAI" (YES) ahead of the referendum in Athens

AFP

10/28 Greece EU Referendum

Opposition parties to Syriza, including the centre-right New Democracy, are campaigning for a 'Yes' vote in the referendum

Reuters

11/28 Greece EU Referendum

Protesters on both sides of the argument ('No' pictured here) have rallied in Athens

AP

12/28 Greece EU Referendum

Greek Prime Minister Alexis Tsipras has been branded reckless and a feckless liar by EU leaders

Reuters

13/28 Greece EU Referendum

According to polls which surveyed some 1000 people across the country, 41.5 percent of Greeks would support the new bailout measures to avoid an exit from the Eurozone

AP

14/28 Greece EU Referendum

Despite Tsipras's assurances, many Greek people are not certain whether Sunday's referendum is a vote on whether Greece will remain in the euro or not

Reuters

15/28 Greece EU Referendum

The Greek and EU flags flutter in front of the ancient Acropolis hill in Athens. The Greek people have been called upon to show "calm and national unity"

Getty

16/28 Greece EU Referendum

Greek Prime Minister Alexis Tsipras addresses a crowd of 25,000 'No' supporters in Athens' Syntagma Square

YANNIS BEHRAKIS/Reuters

17/28 Greece EU Referendum

Greece's Prime Minister Alexis Tsipras gave a televised address to the nation ahead of the vote. He has called on voters to reject creditors' proposals for more austerity in return for rescue loans

AP

18/28 Greece EU Referendum

Protesters march holding a torn European Union flag during a demonstration for the 'NO' campaign in Thessaloniki

Getty Images

19/28 Greece EU Referendum

Greek Finance minister Yanis Varoufakis has pledged to resign if his country votes "yes" to the bailout plan

Reuters

20/28 Greece EU Referendum

Pensioner wait to get their pensions outside a National Bank of Greece branch in central Athens. Banks only opened for pensioners to allow them to get their pensions, with a limit of 120 euros.

AFP/Getty Images

21/28 Greece EU Referendum

Protesters attend an anti-austerity pro-government rally in front of the parliament building

Getty

22/28 Greece EU Referendum

The possibility of Greece leaving the Eurozone is increasing by the day. Merchandise already exists to accompany the event

EPA

23/28 Greece EU Referendum

An elderly man waits to receive his pension outside the closed National Bank of Greece headquarters in Athens

AP

24/28 Greece EU Referendum

People stand in a queue to use an ATM outside a closed bank in Athens

AP

25/28 Greece EU Referendum

A banner supporting the NO vote in the upcoming referendum hangs from the offices of the Greek Finance Ministry

Getty Images

26/28 Greece EU Referendum

Greeks will be asked whether they accept the austerity terms demanded by the country's creditors

Getty

27/28 Greece EU Referendum

Eurozone finance ministers expressed disappointment at the Greek decision to hold a referendum on the bailout terms

Getty

28/28 Greece EU Referendum

Alexis Tsipras, the Greek Prime Minister, said bailout conditions had 'asphyxiated' his country

EPA
Reuse content