A university in the US has apologised after its marching band accidentally made a formation that appeared to resemble a sex act.
The Kansas State University Marching Band was trying to depict Star Trek's Starship Enterprise battling their school's mascot, the Jayhawk, as part of the space-themed set during the halftime show, according to People.
But observers suggested the formation looked like something else entirely.
Uh... interesting formation for the Kansas State band. pic.twitter.com/SB36JBFEEc

— Timothy Burke (@bubbaprog) September 6, 2015
Both the marching band and the university's president took to Twitter to apologise for any offence caused.
I am sorry if anyone was offended by the performance at half-time. https://t.co/5589bLIJRs

— Kirk H. Schulz (@kstate_pres) September 6, 2015
On the Kansas State marching band's official Facebook page, a statement was issued by the band's director, Frank Tracz, apologising for the inadvertent mishap with a picture of how the formation was supposed to go.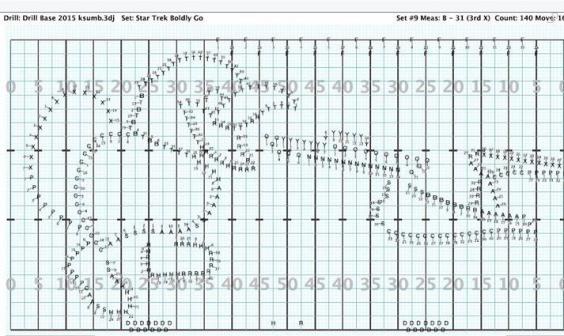 He said: "The chart below represents the drill from tonight's show. There was absolutely no intent to display anything other than the Enterprise and the Jayhawk in battle.
"If I am guilty of anything it would be the inability to teach the drill in a manner that these young people could have succeeded. I do apologise for the misinterpretation and I assure you that I meant absolutely no disrespect or malice toward the University of Kansas."
Reuse content