He may have nine million followers on Twitter to whom he can espouse his political views, but Russell Brand's anti-voting stance was dealt short shrift by an audience of young voters at last night's i debate.
The motion "Young people shouldn't bother voting in May because politicians have given up on them" was summarily rejected, with only a handful of audience members expressing support.
Green Party leader Natalie Bennett kicked off proceedings by offering an apology "on behalf of my generation" to young people. "We made a right mess of things," she said.
Greg Mulholland, Liberal Democrat for Leeds North, was asked to address "the elephant in the room" for his party – tuition fees.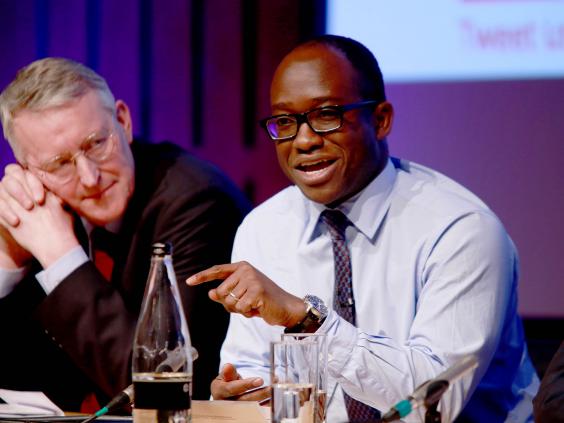 He conceded that "yes, the Liberal Democrats broke their promise" but added: "There are more people going to university now, there more people from disadvantaged backgrounds than there were before and people are paying less back every month on lower incomes."
He went on to say he wanted a graduate tax "solely based on the amount you earn". With lively debate between the panel, Conservative MP Sam Gyimah said that the Greens' policies made The Communist Manifesto look like a "right-wing tract".
Lisa Markwell, editor of i's sister paper The Independent on Sunday, also sat on the panel alongside shadow Communities Secretary Hilary Benn.
Among the topics discussed at the event, hosted at the Howard Assembly Room in Leeds, were Europe and electoral reform.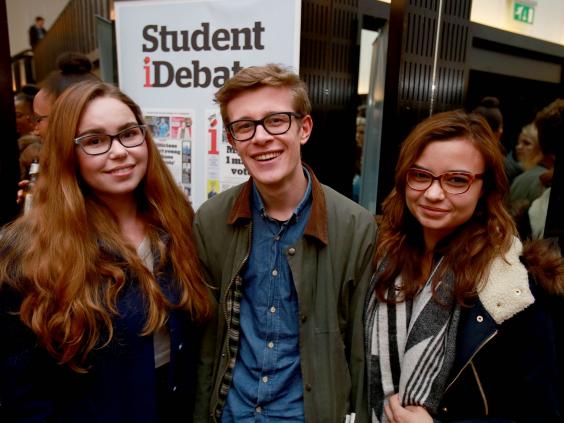 Sadiq Khan recently told i that he was concerned young people were being neglected by politicians as they increasingly courted "silver voters".
The shadow Justice Secretary said: "If you speak candidly to any campaign manager they will say that they concentrate their energies disproportionately on those they know are going to vote."
Natalie Bennett's opposition to the prospect of the TTIP free trade deal – which critics say could threaten the NHS – got the night's biggest cheer.
Reuse content