Fourteen Thai students have been released by a military court for holding anti-coup protests despite a government ban on public gatherings – but the charges against them have not been dropped.
Public displays of support have been taking place across Thailand since the youths were arrested two weeks ago for protesting against the Thai military's overthrowing of the previous democratic government last year.
The United Nations and the European Union had also joined the growing list of those calling for the students' release.
Now, despite the army saying it would not release the students, dozens of supporters gathered outside the court today to chant slogans and wave placards in solidarity with the students as they walked out surrounded by almost 150 officers.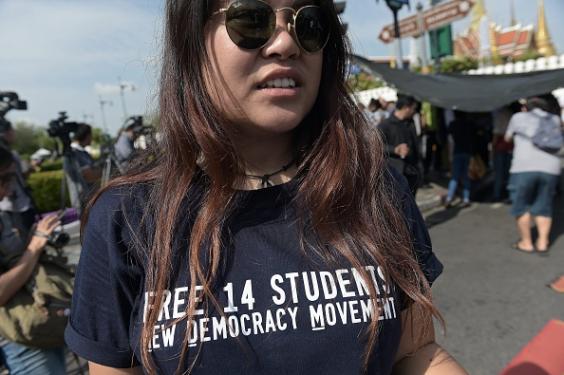 The lawyer for the group, Kisadang Nutjarat, said the police were eager for the 14 to remain in detention but that the court threw out that request.
He added: "They have released the kids from prison today. There are no conditions and there was no bail."
Although the court has not set any date for future hearings and with the charges still in force, if found guilty, the group of students could be imprisoned for up to seven years.
Thailand has been a nation divided for almost ten years now between those who support ousted Prime Minister Yingluck Shinawatra – Thailand's first female leader – and between the 'traditional establishment' in the capital and south.
Reuse content