A headmistress at a top private school has banned short skirts and 'too much make-up' in order to keep students 'focussed'.
Rose Hardy – headmistress at the £28,500-per-year St Margaret's School in Bushey, Hertfordshire – told The Telegraph girls need to feel good about themselves and said: "These changes are aimed at allowing them to remain committed to learning – instead of having the added pressure of deciding what to wear every morning."
The school has defended the new rules against angry parents and says the new dress-code keeps in-line with the "whole Steve Jobs ethos of simplicity," meaning that, by wearing the same style of clothing everyday – like the late Apple CEO did – the girls can focus on "more important decisions instead of small ones."
Parents, however, have been left irritated at the new rules –  with one branding the move "funereal", saying in a letter to the school: "I am at a loss to understand why you would impose such an austere, funereal and outdated dress code on our young women.
"I cannot comprehend why dress/skirt/trousers have to be a 'sober' colour and of a matching fabric to the jacket.
"Young women in the workplace, today, regularly wear bright colours and still look professional."
Ms Hardy said she wants to see the pupils "happy, confident and comfortable" as they "make some of the most important decisions of their academic lives."
She added: "The sixth-form, in particular, are also ambassadors for the school and are role models for the younger girls."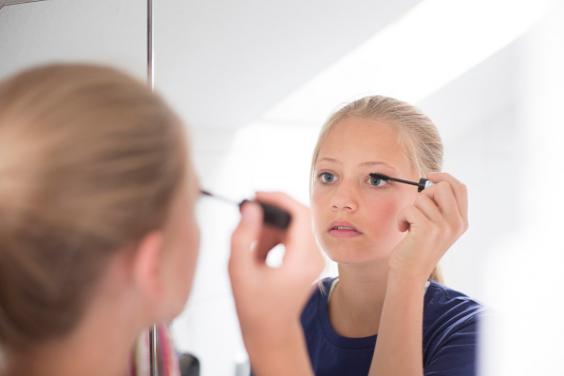 A spokeswoman for the school said: "Our headmistress, herself, has three girls and the majority of her teaching career has been at all girls' schools.
"So, if there's anyone who knows about how to educate girls and get the best out of them, it's her."
Coming into effect next term, the complete set of new rules state that all tailored suits must match, both in colour and material. Pupils are banned from wearing socks and must wear tights that are natural or dark in colour. Make-up and nail varnish is also to be kept "discreet."
The girls must only wear formal shirts or blouses with a collar and "a thin jumper or cardigan may be worn over the shirt, but the collar must be visible and the jumper must not extend below the jacket."
10 best primaries and secondary schools
10 best primaries and secondary schools
1/20 Bousfield Primary, London SW5

(Primary school)

2/20 Fox Primary, London W8

(Primary school)

3/20 West London Free School Primary, London W6

(Primary school)

4/20 William Tyndale Primary School, London

(Primary school)

5/20 St Peters Catholic Primary School, Hampshire

(Primary school)

6/20 St Stephen's Church of England Primary School, Bath

(Primary school)

7/20 Trinity Church of England, Gloucestershire

(Primary school)

8/20 Meadowside Primary School, North Yorkshire

(Primary school)

9/20 Bourne Abbey Church of England Primary School, Lincolnshire

(Primary school)

10/20 South Morningside Primary School, Edinburgh

(Primary school)

11/20 The Grey Coat Hospital, London SW1

(Secondary school)

12/20 Highbury Grove, London N5

(Secondary school)

13/20 Holland Park School, London

(Secondary school)

14/20 Dame Alice Owen's, Hertfordshire

(Secondary school)

15/20 Cherwell School, Oxford

16/20 Cranbrook School, Kent

17/20 King's School, Hampshire

(Secondary school)

18/20 Bishop Wordsworth's School, Wiltshire

(Secondary school)

19/20 Sexey's School, Somerset

(Secondary school)

20/20 James Gillespie's High School, Edinburgh

(Secondary school)
Finally, it also states that "hairstyles should be neat and long hair should be tied back for science and practical subjects", no scarves must be work – although head scarves are permitted for religious purposes – and "trainers, canvas shoes, sandals and espadrilles are not permitted."
Reuse content