Students and school leavers made their voices heard on Monday night at the third national Top Employers for School & College Leavers awards. Organised by AllAboutSchoolLeavers.co.uk, the awards recognise companies who are both raising awareness of and delivering apprenticeships, school leaver programmes and sponsored degrees.
Winners were decided based on the results of anonymous satisfaction surveys filled in by trainees on the relevant programmes (higher apprenticeships are assessed by higher apprentices, school leaver programmes by school leaver trainees and so on). Students and employees rated their companies based on their experiences, commenting on areas including skills development, career progression and salary. They also considered culture-based elements including working environment, work-life balance and overall job satisfaction.
This year's Top Employer for School & College Leavers was National Grid; the company also picked up the award for Best School Leaver Programme. The best intermediate, advanced and higher apprenticeship awards were won by Nomura, Tangerine PR and Visa Europe respectively, with Nestlé awarded the Best Sponsored Degree prize.
Other winners on the night included Hays Travel for Best Company Culture, Mayer Brown for Best for Job Satisfaction and Ginger Nut Media for Best Level of Support.
The awards also rewarded individual achievement from school and college leavers themselves, with an award for School or College Leaver of the Year. This year's recipient was Honeybea Youngman, an 18-year-old on Pret A Manger's school leaver programme. "We are just so proud of Honey and how much she's achieved," says Pret's School Leaver Programme Coordinator, Kate Nicholls. "She has grown up with us. She's a critical part of the shop, and has responsibility for running shifts even though she's still only 18. She knows how to be in control."
Youngman herself explains that she's enjoyed the experience of being in the workplace. "I have really loved the responsibility and independence that I have gained," she says. "I can honestly say it has been a great transition from school to work."
While 13 of the night's awards were decided based on satisfaction surveys, two more were decided by a student judging panel. The students awarded the best recruitment website award to BDO, with Jaguar receiving the nod for its great use of social media in its school leaver recruitment campaign.
A further four awards - including Youngman's award - were judged by a group of 12 industry experts, who included Marcus Potter, Chief Executive, Lantra; Janet Hull, Executive Director at Creative Pioneers and Director of Marketing and Reputation Management at IPA; Jonathan Ledger, Chief Executive, Proskills UK; and Niel McLean, Former Head of Education, e-skills UK.
Deciding on the four winners was a tough task for the judging panel, according to judge Simon Tarr, managing director of People 1st. "The short list was exceptionally strong," he says. "Individual entrants had continually gone the extra mile and employers acknowledged the importance of a transparent and dynamic recruitment process."
The makeup of the panel itself indicates how seriously many companies are now taking their commitment to providing vocational qualifications and alternatives to university, with representatives from many industry bodies and recruiters getting involved.
Other panel members were Nigel Hollet, Summit Skills; Sharon Stephens, Head of Member & Business Development, The Chartered Institute of Building (CIOB); Ian Taylor, CEO, SkillsActive; Stephen Isherwood, Chief Executive, Association of Graduate Recruiters (AGR); John Rogers, Chief Executive, Skills for Health; Joanne Iceton, Head of Communications & Public Affairs, Semta; and Amy Crooks, Head of Marketing & Insight, National Skills Academy for Food & Drink.
As well as deciding on the School Leaver of the Year Award, the panel recognised the achievements of companies taking fresh approaches to promoting alternative career pathways. Tangerine PR won the Best Recruitment Campaign award, with those for most Innovative Recruitment Campaign and Best Use of School & College Engagement in a Recruitment Campaign going to EY.
Lucy Dolan, Recruitment Manager at headline sponsors BDO, explains that the awards fulfil an important function and that her organisation is proud to be involved. "Celebrations such as these are vital in helping to raise awareness of apprenticeships, school leaver programmes and sponsored degrees across the UK," she says. "There is no time like the present to choose an alternative route to university."
And this year's winners are...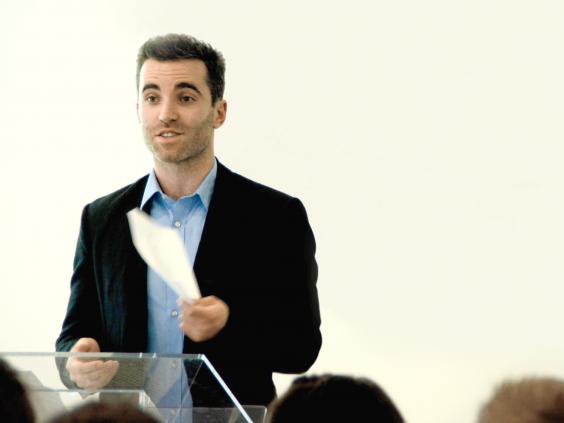 Top Employers for School & College Leavers 2015-16
1. National Grid
2. Visa Europe
3. Tangerine PR
4. Nomura
5. Mayer Brown
6. Deloitte
7. Hays Travel
8. EY
9. Barratt Developments
10. BDO
11. Virgin Media
12. Escalla
13. RSA UK
14. Smith & Williamson
15. Jaguar Land Rover
16. Baker Tilly
17. Ginger Nut Media
18. Fieldfisher
19. Fidelity Worldwide Investment
20. J.P. Morgan
21. E.ON UK
22. Be Wiser Insurance
23. Arup
24. Cestria Community Housing Association
25. Gordons LLP
26. PwC
27. Clement Keys
28. DHL
29. Hill Dickinson
30. KFC
31. BT
32. Henderson Global Investors
33. Pret A Manger
34. Hazlewoods
35. Nestlé
36. ASDA
37. Mazars
38. Fujitsu
39. ITV
40. Connells Group
41. Grant Thornton
42. Morgan Sindall
43. Capgemini
44. Laing O'Rourke
45. Harrods
46. Lloyds Banking Group
47. BBC
48. Boots UK
49. EDF Energy
50. BAM Nuttall
51. NG Bailey
52. Kennedys
53. Arqiva
54. Foot Anstey
55. Haymarket
56. Marshall
57. Ship Safe Training Group
58. Aecom
59. Gist
60. Tata Steel
61. Santander
62. RBS
63. Volvo
64. Cambridge University Hospitals NHS Foundation Trust
65. Alstom
66. Balfour Beatty
67. CGI
68. IBM
69. Hilton Hotels
70. Superdrug
71. Somerset Skills & Learning
72. Civil Service
Top Intermediate Apprenticeships
1. Nomura
2. Mayer Brown
3. Hays Travel
4. Barratt Developments
5. Fujitsu
6. NG Bailey
7. Cestria Community Housing Association
8. DHL
9. Morgan Sindall
10. BT
11. ASDA
12. Connells Group
13. KFC
14. EDF Energy
15. Lloyds Banking Group
16. Boots UK
17. Foot Anstey
18. Gist
19. Volvo
20. Santander
21. Cambridge University Hospitals NHS Foundation Trust
22. Balfour Beatty
23. Hilton Hotels
24. Somerset Skills & Learning
Top Advanced Apprenticeships
1. Tangerine PR
2. Jaguar Land Rover
3. Be Wiser Insurance
4. KFC
5. Virgin Media
6. Escalla
7. RSA UK
8. Ginger Nut Media
9. Fidelity Worldwide Investment
10. J.P. Morgan
11. Boots UK
12. E.ON UK
13. Nestlé
14. Arup
15. BT
16. Gordons LLP
17. Clement Keys
18. Hill Dickinson
19. Hazlewoods
20. ITV
21. BBC
22. Laing O'Rourke
23. Capgemini
24. BAM Nuttall
25. Aecom
26. Kennedys
27. Haymarket
28. Marshall
29. Tata Steel
30. EDF Energy
31. ASDA
32. RBS
33. Fujitsu
34. Alstom
35. Lloyds Banking Group
36. Volvo
37. NG Bailey
Top Higher Apprenticeships
1. Visa Europe
2. Smith & Williamson
3. Jaguar Land Rover
4. Boots UK
5. PwC
6. Fujitsu
7. BT
8. Capgemini
9. Lloyds Banking Group
10. Arqiva
11. IBM
12. BBC
13. Balfour Beatty
14. Nestlé
15. Civil Service
Top School Leaver Programmes
1. National Grid
2. Deloitte
3. EY
4. BDO
5. Baker Tilly
6. Fieldfisher
7. KFC
8. Henderson Global Investors
9. Pret A Manger
10. Be Wiser Insurance
11. Mazars
12. Grant Thornton
13. Harrods
14. Laing O'Rourke
15. Ship Safe Training Group
16. Superdrug
17. IBM
Top Sponsored Degrees
1. Nestlé
2. Barratt Developments
3. PwC
4. KFC
5. BBC
6. Morgan Sindall
7. CGI
8. Aecom
Satisfaction Survey Awards
Top Employer for School & College Leavers
Winner: National Grid
Best Intermediate Apprenticeship
Winner: Nomura
Best Advanced Apprenticeship
Winner: Tangerine PR
Best Higher Apprenticeship
Winner: Visa Europe
Best School Leaver Programme
Winner: National Grid
Best Sponsored Degree
Winner: Nestlé
Best Newcomer
Winner: Tangerine PR
Best Training
Winner: Barratt Developments - Intermediate Apprenticeship
Best Level of Support
Winner: Ginger Nut Media - Advanced Apprenticeship
Best for Job Satisfaction
Winner: Mayer Brown - Intermediate Apprenticeship
Best Opportunities for Skills Development
Winner: Deloitte - School Leaver Programme
Best Company Culture
Winner: Hays Travel
Best Opportunities for Career Progression
Winner: EY - School Leaver Programme
Awards Decided by Expert Panel
School or College Leaver of the Year
Winner: Honeybea Youngman, Pret A Manger
Best School & College Leaver Recruitment Campaign
Winner: Tangerine PR
Most Innovative School & College Leaver Recruitment Campaign
Winner: EY
Best Use of School & College Engagement in a Recruitment Campaign
Winner: EY
Awards Decided by Student Panel
Best School & College Leaver Recruitment Website
Winner: BDO
Best Use of Social Media in a School & College Leaver Recruitment Campaign
Winner: Jaguar Land Rover
Reuse content