Whatever the result of the forthcoming General Election, tackling Britain's housing crisis should be at the top of a new government's to-do list.
This is the view of Professor David Robinson, head of the Centre for Regional Economic and Social Research (CRESR), at Sheffield Hallam University, which is well placed to help a new government address some of these problems.
CRESR has been undertaking housing and social affairs research projects for more than 20 years, and in 2013 were the first to uncover the financial impact of the Coalition's welfare reforms, which have hit the poorest areas of the UK hardest.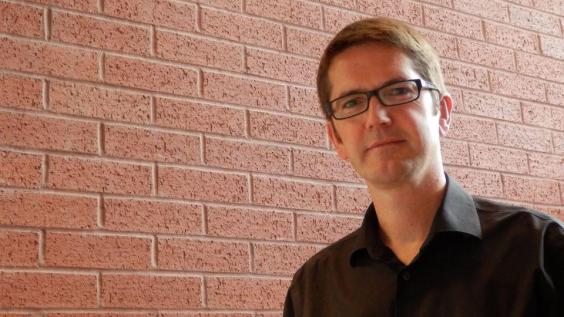 He says: "The number of new houses being built is well short of meeting soaring demand; levels of home ownership are falling; and schemes such as Help to Buy have inflated the property market, but done little to address the shortfall in supply. 
"Meanwhile, social housing availability continues to shrink and more people are facing the insecurities of living in private rented housing. With owner-occupation out of reach to millions, and many owner-occupiers simply hanging on by their fingernails because interest rates are so low, the crisis is deepening." 
Whilst a new government will have much to address when it takes power in May, David believes that radical changes to thinking on housing provision might be the only way to make a positive impact on addressing the crisis.
"No one has yet come up with an efficient and effective alternative to council housing, but the idea of it doesn't sit with current political ideology. Investing in good quality housing, which is paid for by tenants through their rent over the long-term, is actually a relatively cheap and viable financial model.
"Currently 90 per cent of public investment in housing goes into housing benefit and only 10 per cent goes into new housing, but you could reverse that. Ninety per cent being spent on building good quality new housing would see the subsidy for consumption drop away as more and more people live in good quality, low-rent housing. But politicians aren't comfortable with the idea of a return to the past.
"We also need to get the private sector building. To this end, we need to break the strangle-hold that the big five builders have on the supply of new properties, and bring an end to land-banking by developers who are sitting on hundreds of thousands of plots that have planning permission.
David is a firm believer that people in private rented housing need to be given the underpinnings of home, to enable them to feel more a part of the community in which they live. "Security and the ability to put down roots are incredibly difficult if you're on a six-month tenancy contract," he says. "If 10-year tenancies can work in Germany and other European countries, where they provide security for both the landlord and the tenant, why can't they work here?"
For more information: click here
READ MORE
Do social workers get a raw deal in the media?
Case after case, from Baby P to the sex abuse scandal in Rotherham reported earlier this year, individual social workers bear the brunt of media – and public – fury.
Read more...
Reuse content