What's the big draw?
If you care about cheap living, having fun and getting a good education, Leeds could be the ideal place for you. Situated in the heart of Yorkshire, the city boasts a thriving nightlife and cultural scene. Its heritage is rich, and residents are never short of things to do. Home to at least three leading universities and a host of other music, arts and vocational colleges, Leeds is a great place to be a student.
What's the nightlife like?
There is something for everyone in Leeds. As well as the staple chain nightclubs and bars usually found in big university cities, in Leeds there are dozens of smaller, locally owned venues, such as the HIFI Club and Wire. Brotherhood Sounds and Flux are just two of the popular independent events promoters that host club nights throughout the year in the city.
The birthplace of musical greats like Alt-J and Kaiser Chiefs, today Leeds remains crucial venue for both new and established bands. Leeds University Union and the O2 Academy are among the larger nationally renowned venues. A number of smaller stages can be found around the city, such as Nation Of Shopkeepers, Brudenell Social Club and Belgrave Music Hall.
As a business hub, Leeds also hosts a range of upmarket bars and pubs, such as those that can be found on Call Lane in the city centre. For cocktails, parties and pre-drinks, head here if you can afford it.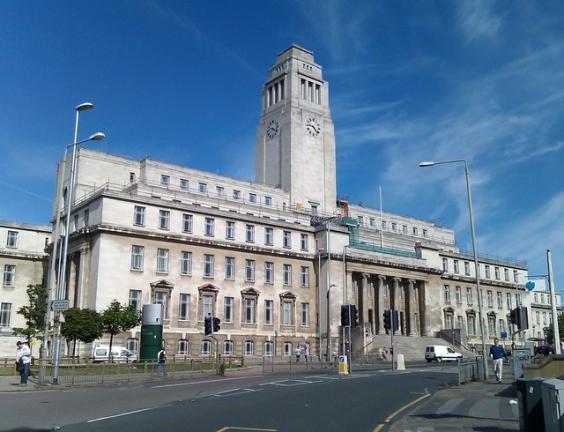 What can you do in the day?
Leeds is among the best cities for shopping in the north, with various shopping malls, such as the Trinity Centre, side by side with boutiques and vintage stores. You can find almost every chain restaurant in the city, but the real foodie pull for Leeds is its independent cafes and eateries. In Headingley, a district a few miles out of the city centre, Thai, Mexican, Chinese, Indian, grill and others are all within a stone's throw.
For daytime culture, Leeds is home to a number of cinemas and libraries. The ever-popular Hyde Park Picture House, situated near the University of Leeds campus, screens independent films as well as some mainstream titles.
Where is the best place for non-millionaires to live?
Leeds is not London, and there are few places where you would need to spend a lot of money to live more-than comfortably. Students take up residence all over the city, depending on where they are studying. Popular student areas include Hyde Park, Headingley and Woodhouse, which are all within walking distance of university. Living further afield is not a problem, though, as transport in Leeds is regular and not too pricey either.
While it is possible to have a car at university in Leeds, the roads become incredibly congested throughout the day. Cycling is a much better, much cheaper, and usually much faster option.
Reuse content