Why go now?
America's Congressional elections take place on Tuesday, putting the US capital in even sharper focus. And, in a city blessed with many acres of parkland, the autumn colours are at their most vivid right now. Also, low air fares, combined with dwindling crowds for world-class attractions, make November the ideal month to visit the city named after the first US president.
Touch down
British Airways (0844 493 0787; ba.com), United (0845 607 6760; unitedairlines.co.uk) and Virgin Atlantic (0844 209 7310; virgin-atlantic.com) fly from Heathrow to Dulles airport, Washington's main  international gateway. The airport is 26 miles west of the centre. The Silver Line bus takes 10 minutes to reach Weilhe-Reston East Metrorail station for a fare of $5 (£3.30). At the station you can buy a $4.60 (£3) farecard for the train journey; the trip to Metro Center (1) in central Washington takes around 75 minutes.
Get your bearings
Washington's key feature is the broad National Mall, running for two miles between the Capitol (2), whose dome is currently under wraps, via the Washington Monument (3) to the Lincoln Memorial (4). It is flanked by the outstanding Smithsonian museums and important federal government buildings. The White House (5) is the other unique feature.
The road plan largely follows a grid, with north-south streets numbered and east-west ones bearing letters. It is disrupted by avenues crossing at oblique  angles, and is punctuated by the rather  un-American feature of roundabouts, known as circles. Addresses carry a geographical suffix; almost anywhere  you are likely to find yourself is in the  NW quadrant.
The broad Potomac River borders the city to the south and west; just upstream,  it flows past the handsome suburb  of Georgetown.
It is often said that no building in DC can be taller than the 555ft-high Washington Monument (3). This isn't strictly true (there are other, more mundane laws in place to keep buildings low-rise) but the Monument is nonetheless a helpful landmark to help you get your bearings.
The Metrorail system runs 5am to midnight (weekdays) 7am to 3am (Saturdays) and 7am to midnight (Sundays). It is excellent for connecting with the suburbs, but not so useful for tourists. If you intend to use it frequently, you could invest in a Smartpass stored-value card which offers fare reductions; but if you plan only infrequent journeys, buy a farecard from the machines (staff on duty will show you how these fiendishly complex devices work).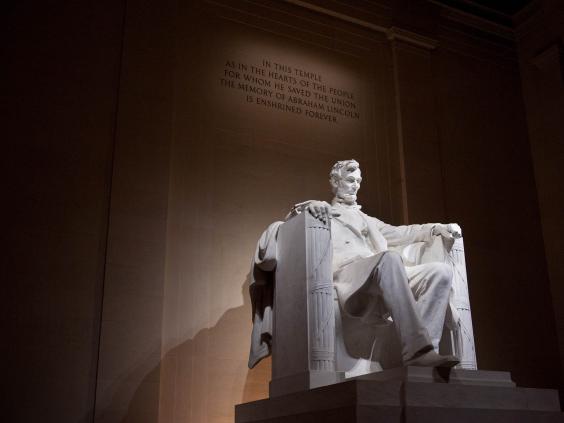 Check in
Washington is largely a Monday-to-Thursday-night city, so there are some excellent deals to be had at weekends. If all you want is a comfortable chain hotel, then consider booking a flight/accommodation package; BA offers three nights at the reasonably central Doubletree by Hilton (6) at 1515 Rhode  Island Avenue NW for £534 per person, only £75 more than the air fare alone.
The Hotel Tabard Inn (7) at 1739 N Street NW (001 202 785 1277; tabardinn.com) is compact and characterful, with a highly rated restaurant on the ground floor. A comfortable double with "shared bath" is typically $166, room only.
Of the city's grandest hotels, The Jefferson (8) is the most stylish, with boutique touches added to a 1923 Beaux Arts building at 200 16th St NW (001 202 448 2300; jeffersondc.com). Pay upfront for a room-only weekend rate of $320 (£200), including Wi-Fi and free international phone calls but not breakfast.
All these rates include the city's 14.5 per cent lodging tax.
Day one
Take a view
Get up early to grab one of the 1,600 or  so tickets for access to the highest structure in the city: the Washington Monument (3); free tickets are issued from the kiosk from 8.30am.
Take a hike
Much of the Mall is under wraps as works are carried out, but you can walk unencumbered from the Washington Monument (3) to the Lincoln Memorial (4). Detour past the Vietnam Veterans Memorial (9), where 58,267 names are inscribed in granite. Try to time your arrival at the Lincoln Memorial to coincide with a 15-minute Ranger talk (normally 10am, noon, 2pm and 4pm). Continue over the Potomac by way of the Arlington Memorial Bridge (10) to Arlington National Cemetery. Since the first soldier was buried here 150 years ago, during the Civil War, it has become the resting place for 400,000 military personnel and their families (001 877 907 8585; arlington cemetery.mil; 8am-5pm daily). Collect a map at the Visitor Center to find your way to John F Kennedy's grave, the Pan Am Flight 103 Memorial to the victims of the 1989 Lockerbie bombing, and the memorials  to the crews who  died aboard Space Shuttles Challenger and Columbia.
Lunch on the run
Arlington Cemetery Metrorail station (11) provides fast access to a range of lunch spots. Head for U St Cardoso station (12) for Ben's Chili Bowl, just over the road from the station at 1213 U Street NW (001 202 667 0909; benschilibowl.com). It has been serving its signature Chili Half-Smoke (a pork and beef hotdog) for 56 years ($6.55/£2). Or go to Metro Center (1) for Lincoln's Waffle Shop (13) at 504 10th St NW (001 202 638 4008; lincolnswaffle shop.com), where American diner favourites are served from 5.30am each day.
Presidential afternoon
Directly across the street from the Waffle Shop is Ford's Theatre (nps.gov/foth) at 511 10th Street NW, where Abraham Lincoln was assassinated in 1865. Book free tickets in advance online for a specific time (open 9am-5pm daily). The lower level is a museum about the president and events leading up to his murder, followed by a presentation in the theatre itself about 14 April 1865. After he was shot in the head with a single bullet from a Derringer – on show in the museum – the dying president was taken across the road to the Petersen House, where he passed away the next morning. The tour continues here, with recreations of  that fateful night.
An aperitif
The Willard Hotel (14) is almost adjacent to the White House (5), and the its publicity insists this is where the term "lobbying" was coined: President Ulysses S Grant used to sit in the lobby and hear constant representations from interest groups. This week, the hotel unveils a new portrait of Lincoln, which you can admire along with a small museum (always open). Take a drink in the hotel's Round Robin bar or, on the terrace of its Café de Parc.
Dining with the locals
Book well ahead for a table at the Old Ebbitt Grill (15) at 675 15th Street NW (001 202 347 4800; ebbitt.com), another presidential neighbour and a magnificent old-school grill serving excellent steaks and seafood; ensure you get a table in the original part, not the newer atrium.
Alternatively, economise with a delicious thin-base pizza at Matchbox (16) at 713 H Street NW (001 202 289 4441; matchboxchinatown.com). Call ahead to reduce the wait for a table in the industrial-chic interior. The $23 large pizzas are ideal for sharing.
Day two
Sunday morning: go to church
Start at the 18th-century Georgetown University's beautiful campus and the Dahlgren Chapel of the Sacred Heart (17) at its centre. The stained glass has just been restored. Afterwards, walk south-east to  the "Exorcist Stairs" (18) at Prospect and 36th Streets to see where a stunt man took a tumble in the horror film.
Take a ride
Washington is a great city for cycling. The rent-it-here, leave-it-there system (capitalbikeshare.com) gives you unlimited rentals for $7 for 24 hours, as long as you only use each bike for less than 30 minutes at a time.
Out to brunch
Restore body and soul at Georgetown Cupcakes (19) at 3301 M Street (001 202 333 8448; georgetowncupcake.com), where a queue starts forming ahead of opening at 10am. Or pedal across to Dupont Circle for Kramerbooks &  Afterwords Cafe (20) at 517 Connecticut Avenue (001 202  387 1400; kramers .com) for a spectacular brunch ranging from fancy granola to five kinds of smoked fish.
Window shopping
Kramerbooks (20) opens around the clock at weekends; for another great bookshop, Barnes & Noble (21) at 555 12th Street NW has tens of thousands of titles.
A walk in the park
The Smithsonian, 18 museums laid out along the Mall, is the planet's most intensive site for engagement with knowledge. All are free and open 10am-5.30pm daily. The very best of them is the National Museum of Natural History (22) with dinosaur bones and the oldest substance you will ever see – the microscopic particles of a fallen star.
Icing on the cake
Continue the space theme at the Air and Space Museum (23). Touch a piece of Moon rock, see the Wright Flyer which pioneered powered flight, a Lunar Landing Module and the Command Module from Apollo XI.
Reuse content