Travel essentials
Why go now?
In a Lone Star state of mind? Austin has excellent places to eat, drink and listen to live music. And springtime in Texas has never been so accessible. On Monday, British Airways (0844 493 0787; ba.com) starts daily non-stop flights from Heathrow, using the Boeing 787 Dreamliner, to the friendly, fascinating state capital.
After the chilly winter, the city comes to life this month. The local bike-hire scheme has doubled in size; the evening bat ballet starts in a couple of weeks (see Day One); and Austin's top viewpoint, the University of Texas Tower (1), opens from today.
Touch down
BA's Austin-bound 787 lands at Bergstrom airport, eight miles south-east of the city. The frequent Airport Flyer bus, No 100, runs to Downtown in under half an hour ($1.50/£1, exact fare needed); turn right out of arrivals and the stop is at the far end of the roofed section, on the central roadway. Bus 100 stops several times along Austin's main drag, Congress Avenue, and continues to the university campus. A taxi costs about $30 (£20).
Get your bearings
The State Capitol (2) marks the northern end of Congress Avenue, which runs south through Downtown to the Ann W Richards Bridge (3) over Lady Bird Lake – which is actually a broadening of the Colorado River. South of the lake, the SoCo ("South Congress") district comprises a strip of distinctive restaurants and stores. North of the Capitol (2), the university sprawls to accommodate 60,000 students.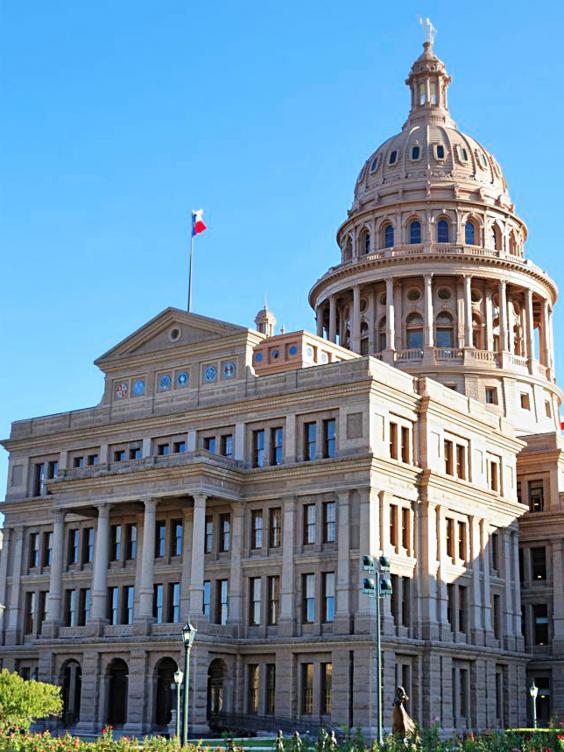 The Austin Visitor Center (4) is currently at 209 E 6th St (001 512 478 0098; austintexas.org) but is due to move shortly to a new location (5) at 602 East Fourth Street (on the corner of Red River Street).
The efficient Capital Metro bus service (capmetro.org) has a $1.50 flat fare or a $2 day pass ($3 including the airport bus).
Check in
When the Driskill Hotel (6) opened at Christmas 1886, it was by far the fanciest hotel in Texas. Aesthetically, the property at 604 Brazos Street (001 512 3917039; driskillhotel.com) still is. The exterior is lavish, the interior extravagantly Texan. An enormous horned beast watches over the marble and wood-panelling below. It is predictably expensive – though like many government towns, Austin has a surfeit of rooms at weekends. On a Friday, Saturday or Sunday night, rooms cost as little as $206 (£137), excluding breakfast.
Opposite the Driskill's main entrance on Brazos Street is Downtown's best budget alternative: the Firehouse (001 512 201 2522; firehousehostel.com), where a twin room goes for $90 (£60), including breakfast.
South of the lake at 1220 South Congress, the Austin Motel (7) began life in 1938. Like the unusual neon sign outside, the property remains resolutely retro (001 512 441 1157; austinmotel.com). The choicest rooms are the "small singles" in the original block; small is a relative term in Texas and they comfortably sleep two for $95 (£63), room only. All rates quoted include city/state tax.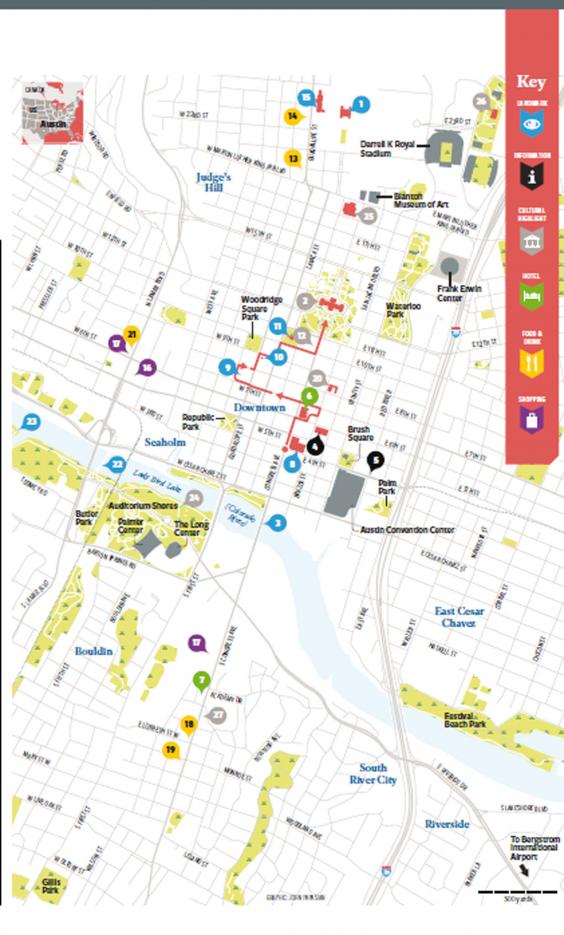 Day one
Take a hike
Start walking north along Congress Avenue from Fourth Street, location for Frost Tower (8) whose top is decorated with what looks like shards of ice.
Keep going north along the main drag to Sixth Street and wander through the ground floor of the Driskill Hotel (6) for Texan braggadocio.
Emerge on Brazos Street and go north to Seventh Street. You may conclude that Downtown is a curious mix of elegant 19th-century low-rises punctuated by modern office blocks and disfigured by multi-storey car parks. But go four blocks west, on Seventh Street, and you discover a pocket of pure 19th-century indulgence – as if you have strayed into an Antebellum colony.
Some of the elaborate mansions of Bremond Block (9) have been converted into lawyers' offices but all remain in excellent condition.
A block north, the Moonlight Tower (10) is one of 17 structures built in 1895 to illuminate the city reaching 165ft above ground. The well-guarded Governor's Mansion (11) is accessible only by advance booking.
Beyond it, the Old Bakery (12) dates from 1876 and has been preserved as a museum (weekdays only). Finish at the Capitol (2), which you can explore at leisure; the Visitor Center on the ground floor provides self-guide maps, or join one of the regular tours.
Lunch on the run
Walk five blocks north to Martin Luther King Boulevard and head west for a couple of blocks, where Pho Thaison (13) (001 512 482 0146; phothaison.com) at 1908 Guadalupe serves Vietnamese noodle soup; $7.50 (£5).
Or seek out one of the city's many food trucks. Converted school buses and chrome-plated trailers serve up cuisine from around the world. The car park behind the University Co-op (14) at 2246 Guadalupe Street is a nourishing location.
Take a view
For an elevated view, take a tour to the top of the University Tower (1), which was completed in 1937. Tours (price $6/£4) run hourly, 2pm to 6pm at weekends. Book ahead on 001 512 475 6633, but if you can't there's still a chance if you ask at the Union Building's (15) Hospitality Desk.
Window shopping
University Co-op (14) is the place for Texas Longhorns merchandise (the local football team are minor deities).
On the east side of Downtown, Whole Earth Foods (16) was born in Austin in 1980. Its tofu-to-T-shirts flagship store (001 512 476 1414; wholeearthprovision.com) occupies the block bounded by Lamar, Bowie, Fifth and Sixth Streets.
Diagonally opposite, Waterloo Records (17) at 600A Lamar is an independent purveyor of vinyl and CDs to this city of music. It even has a branch at the airport.
An aperitif
Time your stroll for an evening drink in SoCo. Cross the bridge (3) at dusk between mid-March and October and you should witness a spectacular display.
After the bridge was rebuilt in 1980, Mexican free-tailed bats made their homes in its concrete crevasses. Up to 1.5m of them fly out at sunset in search of food.
In SoCo, there are two excellent venues for food and drink. Güero's Taco Bar (18) at 1412 South Congress (001 512 447 7688; guerostacobar.com) looks like a Mexican cantina with margaritas to match; and the industrial-chic South Congress Café (19) at No 1600 (001 512 447 3905; southcongresscafe.com) has great local beers.
Dining with the locals
At the South Congress Café (19) you can linger for duck burgers or jalapeño venison meatloaf, while Güero's (18) has El Presidente – a mountain of chicken and beef tacos, served with guacamole, beans and rice, for just $11.79 (£8).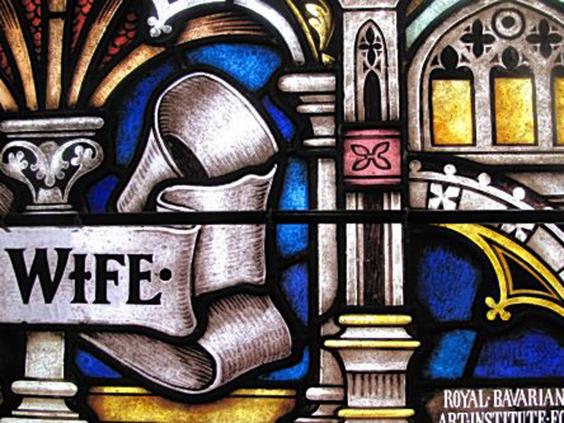 Day two
Sunday morning: go to church
The Cathedral of St Mary (20) (001 512 476 6182; smcaustin.org), on the corner of 10th and Brazos Streets, is a late 19th-century Gothic pile with European stained-glass and a rich interior. Above the altar, a star-spangled dome represents heaven; it was designed by Irish immigrant, Nicholas Clayton and opens 8am-6pm on Sundays.
Out to brunch
The 24 Diner (21) at 600 N Lamar (001 512 472 5400; 24diner.com) serves Texan classics at any hour of the day or night, with an added Austin twist of impeccably sourced ingredients. The $10.95 (£7) breakfast platter includes local eggs, bacon, potatoes and toast, with a fruit salad on the side for just 95 cents more.
Take a ride
"B-cycle" is Austin's rent-a-bike-here, leave-it-there system (001 512 954 1665; austin.bcycle.com). Starting this weekend, the scheme has expanded, with 26 "stables" of bikes. A credit card buys a one-day pass ($8/£5.50), which entitles you to take a bicycle and return it to any other location. The first half-hour's use is free; every additional 30 minutes costs $4. Steer south-west via Pfluger Pedestrian Bridge (22) to Zilker Park (23) where two of the new B-cycle stables are located.
A walk in the park
Austin's southern fringes comprise parkland where the trees are blossoming. Zilker Park (23) has a botanical garden, a sculpture garden, kayaks for rent and a statue of the great Texan musician Stevie Ray Vaughan (24).
Cultural afternoon
The Bullock Texas State History Museum (25) at 1800 Congress (001 512 936 8746; thestoryoftexas.com; noon-6pm on Sundays, 9am-6pm other days; $12) runs from Spanish missionaries to the oil boom and space race.
Still more compelling is the LBJ Presidential Library (26) (001 512 721 0200; lbjlibrary.org; 9am-5pm daily; $8). Lyndon Baines Johnson became president upon JFK's assassination in 1963. During his presidency, the US became hopelessly entangled in the Vietnam War. Yet at home, LBJ proved to be one of America's greatest 20th-century social reformers.
Icing on the cake
The "Live Music Capital of the World" has rock, country and jazz in abundance. Sixth Street east of Brazos is the main musical drag, but it's touristy. Instead, head for the Continental Club (27) at 1315 South Congress (001 512 441 2444; www.continentalclub.com) for country or rock in an intimate venue.
Reuse content