Therapy animals are nothing new. Dogs, pigs and even monkeys have found their way onto planes under the guise of providing "emotional support" to their owners. But now one airport has gone one better.
Cincinnati/Northern Ohio Airport has introduced therapy miniature horses in a bid to calm down stressed travellers passing through its doors.
Twice a month, the check-in area gets a visit from a pair of a 34-strong team of therapy horses provided by Seven Oaks Farm in Ohio.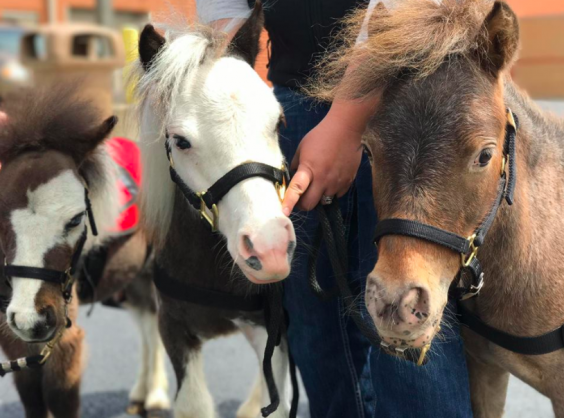 The airport was originally looking into starting a dog therapy programme. Airports with therapy dogs are mushrooming in the States since San Jose started offering the service in the wake of the 9/11 attacks. Thirty-odd American airports currently have dogs, while always-different San Francisco has its own therapy pig.
But when they heard about Seven Oaks' offerings – the horses already worked as therapy animals in old people's homes and on university campuses during exam periods – they knew they had the chance to do something different.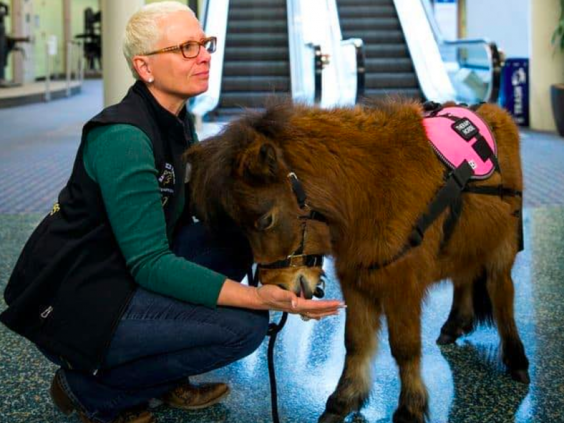 The horses have undergone special training to deal with the stresses and strains of the airport. Already, they're so popular that some passengers even schedule flights around their appearances.
Airport worker Wendi Orlando told NPR: 
"It's just to ease anxiety levels, put smiles on faces. Clearly that's working.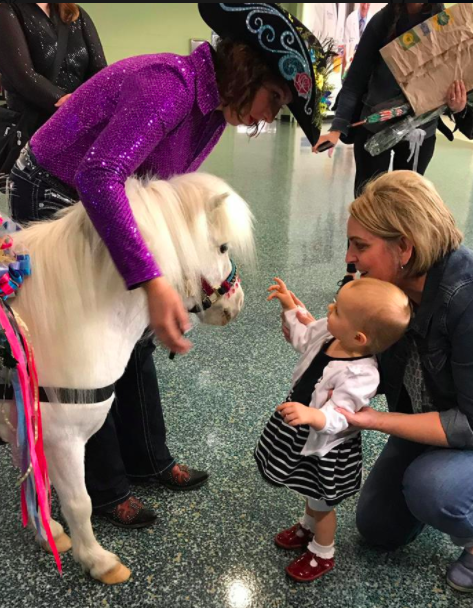 "When you look at the passengers walking by, it just never gets old. They love seeing the horses."
The horses' names are a draw, too – they go by names such as Dakota and Teddy.
Owner Lisa Moad told NPR that passenger response has been phenomenal: "A lot of them thank us for being there at that time because they needed that little bit of support before they get on the plane." She says that passengers take "a deep breath" and "calm down" when they interact with the animals.
Next up: therapy donkeys? Don't bet against it – Moad is already making plans.
Reuse content