November 1985. The pilot gazed, baffled, out of the cockpit window. Fernando Rivera had flown the route countless times before, while crop-dusting the plains below. But something was wrong. The fields of rice and cotton were nowhere to be seen; so, too, the bank, theatre and avenues of houses that comprised the busy town. Armero had simply vanished overnight.
In the early hours of 13 November 1985, life in this quiet corner of central Colombia changed forever. As the nearby Nevado del Ruiz volcano rumbled for the first time in four centuries, a mudslide 15ft high thundered towards the sleeping town. It swamped the high street, swallowed the three-storey church and killed 23,000 people in their beds. Almost 30 years on, the scars remain. The bank may be long gone but its vault remains rooted to the ground while the repaved highway, now several feet higher, sits at eye-level with the roofs of the few buildings that survive.
Few ever reach this surreal yet forgotten spot. It sits on the road between Bogota, Colombia's capital, and Medellin, the country's second-largest city. These two places feature on most tourist itineraries, but are nearly always connected by a one-hour flight, not an overland journey.
From Thursday, Bogota becomes easier to reach from the UK, with new Avianca flights from Heathrow. Should you decide to come, I advise taking the slow road to Medellin, a trip that takes three days via raging rivers and sleepy colonial towns. "Everyone goes to the big cities, the coffee region, the coast and the Amazon, but central Colombia is the missing part of the jigsaw," said my guide Luis, as Bogota eased its grip on us.
Soon the long boulevards of buildings scrawled with thought-provoking street art were replaced with rural scenes of coffee plantations and shacks selling plump strawberries. Cows grazed on the other side of low stone walls; laundry hung from fences of barbed wire. Our first destination was the town of Honda, 82 miles to the north west.
"A century ago, people here would measure distances by cigars," said Luis. "It would take five cigars to reach Honda from Bogota."
The rugged Andes rose to the west as we dipped into a valley dominated by the mighty Magdalena River, the longest in Colombia and once the only route from Bogota to the Caribbean Sea. South America's early explorers used the waterway as the main point of entry to the continent's mysterious interior. The Spanish hoped the river would lead to gold and riches; German naturalist Alexander von Humboldt described it as "grandiose and majestic".
Set on the banks of the Magdalena, Honda was once as big and important as Cartagena is today. In the early 20th century, it was a holiday hotspot for Bogota's wealthy elite. The prosperity was not to last. As road networks improved and the river was abandoned, Honda fell into decline.
Today, it's a place that's bright with colonial charm. The streets, cobbled with stones from the river, are lined with boldly painted houses. Men in cowboy hats cycled past the historic central market, while inside, the air was smoky. Grazella manned her stall of medicinal plants just as she has done for 27 years. She showed me seeds that bring good luck and clumps of herbs guaranteed to attract women. "But you don't need it," she said, giving me a cheeky wink.
Excusing myself, I followed Luis to get a bird's-eye view of Honda from Cerro de la Cruz, which rises 480m over the town. The Magdalena snaked through the mountains – emerald peaks etched with ancient indigenous rock art – and vanished on its long 1,528km journey to the coast. It seemed entirely serene – but the area was once a no-go zone, considered one of the most dangerous in the world during the 1960s when Colombia's long civil war intensified. Blood continued to flow here in the 1980s as feuding drug cartels took on each other and the government.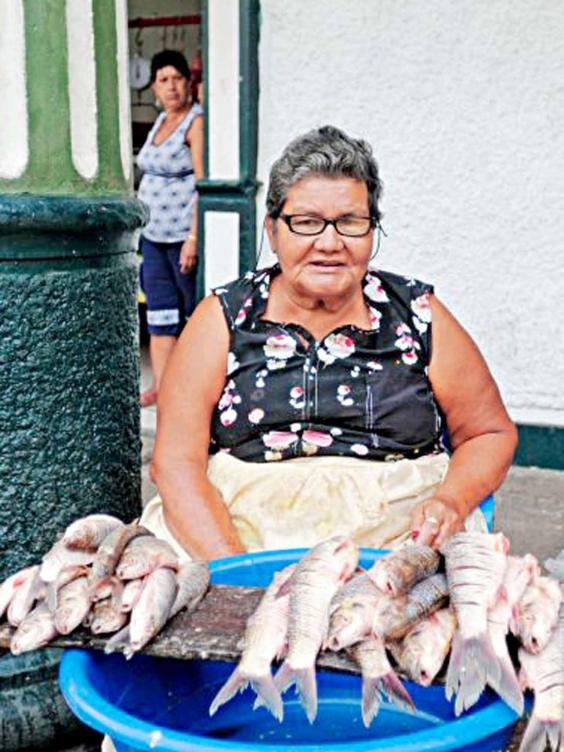 We walked back to town amid hummingbirds and hibiscus flowers, crossing the yellow-painted iron Navarro Bridge. Downriver, on a deserted sandbank, a fisherman called Fernando was hard at work in the murky shallows, clutching a frayed net weighed down with stones. He swung around and launched it, sending it spinning through the air; it landed with the softest of splashes. "Would you like to try?" he asked.
How hard could it be? My first attempt was pitiful. Fernando stifled a giggle. There were no signs of improvement with my subsequent efforts, though Fernando remained optimistic. "You will make a good fisherman. The most important thing is to always be quiet and patient," he said.
After dinner and a kerbside beer outside the Club Colombia bar, I walked the quiet streets back to Casa Belle Epoque, a cosy 10-room hotel in a renovated house from the 1930s.
The next morning we drove north towards Medellin via the jungle hideaway of Río Claro, a remote nature reserve established in 1970 by husband-and-wife team Juan and Ximena Garcés. "I heard about this place as a boy," said Juan. "As soon as I was old enough, I rode here on horseback and fell in love instantly."
It was easy to see why. Slicing through the deep limestone canyon, the Río Claro (Clear River) flowed like silk towards the Magdalena, its soft marble bed visible through the crystal waters.
Juan and Ximena have constructed 50 rooms here as a base offering activities including white-water rafting, zip-lining and other adventures.Most impressive, though, was a local cave. Once I'd been issued with a hard hat, lifejacket and torches, guide Maurico and I set off. The cave revealed itself as a narrow crack in the tall cliffs and we made our way inside. All was silent.
Then, suddenly, an almighty noise rang out: a chorus of high-pitched squawks. Something swooped overhead. I shone my torch into the abyss above and saw thousands of tiny eyes and feathery silhouettes darting in all directions. The cave is a roost for guácharos, nocturnal birds that use bat-like sonar abilities to navigate their way through pitch-black habitat.
For a thrilling hour we scrambled and crawled through the darkness, the birds' squawks filling the gargantuan grottos. We waded through deep streams that gushed through the bowels of the underground cathedral as we explored the cave complex. Exhausted, I headed back to my open-sided room perched high above the river. The next day I would arrive in the pulsating city of Medellin, with its mountainous backdrop and grand public squares filled with Botero sculptures.
For now, though, it was enough to listen to the sound of distant thunder echoing through the valley as fireflies glittered in the night air like illuminated confetti.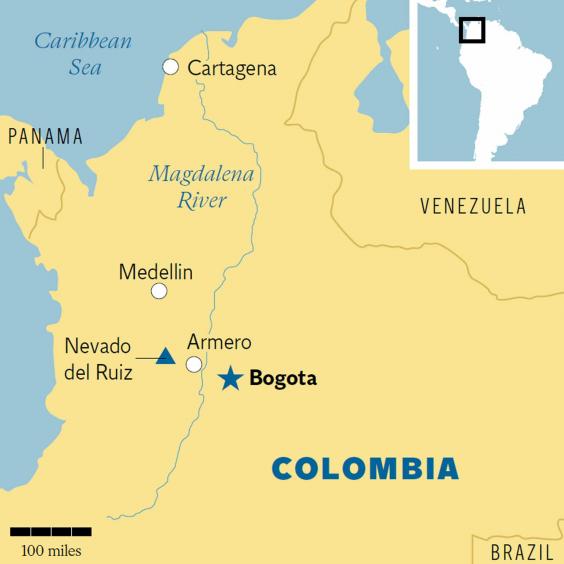 Travel essentials
Getting there
Nick Boulos travelled with tailor-made specialist Chameleon Worldwide (01962 737647; chameleonworldwide.co.uk). Its 13-day trip including an overland journey from Bogota to Medellin costs from £2,890pp. The price includes international flights, accommodation and transfers.
Direct flights from Heathrow to Bogota with Avianca (0871 744 7472; avianca.co.uk) start in on 3 July. Return fares from £585.
Staying there
Hotel Casa Deco, Bogota (00 57 1 282 8640; hotelcasadeco.com). Doubles from COP201,000 (£60), including breakfast.
Hotel Casa Belle Epoque, Honda (00 57 8 251 1176; casabelleepoque.com). Doubles from COP100,000 (£29), including breakfast.
Río Claro El Refugio (00 57 4 268 8855; rioclaroelrefugio.com). Doubles from COP90,000 (£26), all inclusive.
Hotel Florencia Plaza, Medellin (00 57 4 266 2526; hotelflorenciaplaza.com). Doubles from COP100,000 (£29), including breakfast.
More information
Reuse content