Not long ago, someone in the tourism industry carried out a poll to find out the American perception of Tampa. The answer came back: "No perception." Disappointing if you've been honing your USP for a long time, but much easier to work from if you never really had a selling point in the first place.
Aside from a prodigious Superbowl history (having hosted the American Football showpiece four times), Tampa on Florida's Gulf Coast has always struggled to mark itself out as a tourist destination. The big noise was always from Miami, the sassy-sister-going-out-with-a-biker, or her wholesome state sibling, Orlando. But of the Florida Holy Trinity – Goofy, golf and good weather – Tampa can boast the latter two, which isn't bad (and some say that it's actually a better place to fly to for the state's star attraction, Walt Disney World – cheaper flights and still only 80 miles away).
The trick is getting visitors to stay here for a few days and not just rush straight out again – and the city is planning to do it with food.
Tampa itself feels a bit like being in The Truman Show – it's clean, orderly, sunny. Everyone is nicely turned out and everything is awesome. And it's all so new. Apart from the crazy Moorish revival-style Henry B. Plant Museum – built in 1891 as an end-of-the-line railroad hotel and now part of the university campus – there's little to be seen of the city's past.
"Tampa hasn't got any history, it's all about what's happening now," says Jeff, my guide from Florida Bike Tours. If you come here looking for the history, you could miss the point entirely. This is a city that should be accessed through local knowledge. And what's happening now is a full-on foodie rebrand. Jeff let me in on this little secret as we cycled down "the world's longest continuous sidewalk", watching dolphins in the bay next to us. He runs tours around the city, but the most popular – with locals mainly – is the monthly restaurant bike ride, which explores the hot new openings.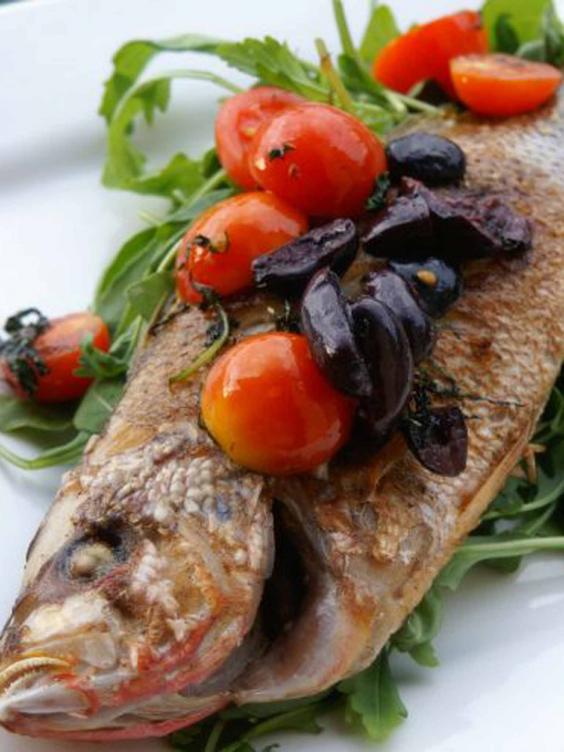 Tampa has always had fantastic "surf and turf", that most Floridian of things, and Latin influences in the cigar-rolling neighbourhood of Ybor City (go to Tropicana for the real local deal, Cubano sandwiches and coffee with Cuban families on a Sunday). But it's the grassroots dining scene that is growing.
There's molecular gastronomy at the Edison: Food + Drink Lab and a well-reviewed restaurant at The Refinery. No Michelin star yet, though. Craft brewer Chris filled me in on the local gastro gossip over a glass of his company's guava-flavoured stout in an Ybor City bar.
Cigar City Brewing is Tampa's biggest independent brewery, fermenting everything from espresso-infused brown beer to white ale. And it does it well – the caramel-flavoured Jai Alai IPA is a standard tipple here.
It's that shift away from big corporate names towards smaller, independent drinking and dining options that makes Tampa's turnaround interesting. I saw few McDonald's and Taco Bells downtown, just small restaurants and menu boards whooping: "No gluten! No dairy!" The Oxford Exchange, a local hipster hangout, takes clean living to an interesting place with "antibiotic and hormone-free proteins", kale, grains and juices, awe-inspiring in their chlorophyll content. This is gourmet American health – lean, clean, with very white teeth. And it's Tampa's biggest breakfast spot, filled with coffee-drinking locals.
The other big foodie areas are Seminole Heights and SoHo – South Howard Avenue, home to a stretch of Tampa's best restaurants in converted low-rise homes. Many of them are like a buffet made large, stocked with succulent ceviche, spicy tacos, delicious steaks, juicy oysters and lobsters so big that you feel like Henry VIII in a plastic bib as you rip them apart with your hands.
The flagship of the movement – and the whole area – is the Epicurean, a hotel dedicated to all things gastronomic. The rooms have gourmet mini-bars a million miles away from sad bags of salted nuts and mini Toblerones. It also has herb walls in the hallways and a professional kitchen for cookery classes and seminars from top local and international chefs. Tampa's original fine-dining institution, Bern's Steak House, lies across the road and the Epicurean has access to its outstanding wine cellar. If that's a little serious, head to the Epicurean's rooftop Edge Bar, where glossy young Tampa-ites with blow-dries and button-down shirts sip speciality cocktails.
A stroll down the road brings further indulgence. Ciros, is a darkened Speakeasy, where – once you've given the password at the door – you can nibble on truffle popcorn in candlelit curtained booths over strong pre-dinner drinks. Coming back out into brilliant sunshine an hour later feels like the best all-nighter you never pulled.
I blow off the hangover by cooking my own breakfast the next morning at the Epicurean. "Bacon makes everything better," says the chef soothingly, as I set about making French toast to go with it.
"I hear you call it eggy bread in Britain – I love that," chimes the waiter, pouring another coffee as I cook. I see his shining eyes and suggest that he keep the dream alive by never ordering it in the UK. But my French toast, American-style, is looking edible. Awesome, even. I feel rather proud.
The last word comes from Epicurus himself on the wall, looking down with approval on the pillow-sized breakfast I have just made: "Pleasure is the greatest good".
You can't argue with that. Perhaps it should be Tampa Tourism's new motto.
Travel essentials
Getting there
British Airways flies daily to Tampa from Gatwick, with fares starting at £537 return. The airline has a four-night package including flights and accommodation at the Epicurean hotel from £799 per person, travelling in November (0844 493 0758; ba.com).
Visiting there
Florida Bike Tours (floridabiketours.com).
Edison: Food+Drink Lab, 912 W Kennedy Blvd (00 1 813 254 7111; edison-tampa.com).
The Refinery, 5137 N Florida Ave (00 1 813 237 2000; thetamparefinery.com).
Cigar City Brewing, 3924 W Spruce St (00 1 813 348 6363; cigarcitybrewing.com).
Oxford Exchange, 420 W Kennedy Blvd (00 1 813 579 1578; oxfordexchange.com).
The Epicurean, 1207 S Howard Ave (00 1 813-999-8700; epicureanhotel.com).
Ciros, 2109 Bayshore Blvd (00 1 813 251 0022; cirostampa.com).
More information
Reuse content