Walt Disney World has confirmed its latest attraction, Pandora, The World of Avatar, will open in summer 2017 – and has released new images and video that offer a sneak peak at what visitors can expect.
The new addition to the Florida theme park's Animal Kingdom was announced in 2011 and construction began in 2014. Once complete, guests will be able to walk and take a boat ride through a recreation of the lush alien land that appeared in James Cameron's film, Avatar.
The new video shows an incredibly lifelike animatronic figure, the Shaman of Songs, offering a welcome to visitors. It will be part of the Na'vi River Journey.
Among the recently released images is one of the Pandora entry bridge, which has just had its scaffolding removed, connecting it to the rest of the park. Other visuals include artists' impressions of the restaurant and shops, the Na'vi River Journey and more otherworldly landscapes.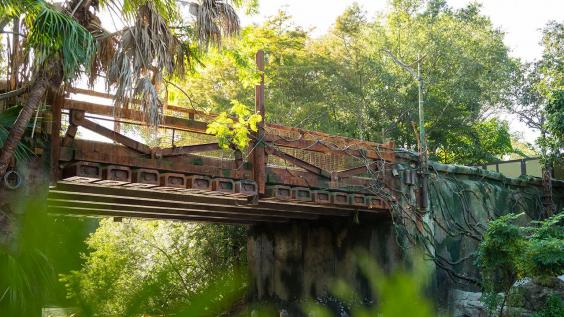 Click here for the latest travel offers from Independent Holidays
Reuse content