Alison Sardinha, 72, runs the Blue Crab restaurant (tobagobluecrab.com) in Scarborough with her husband, Ken.
I always wanted to come back here.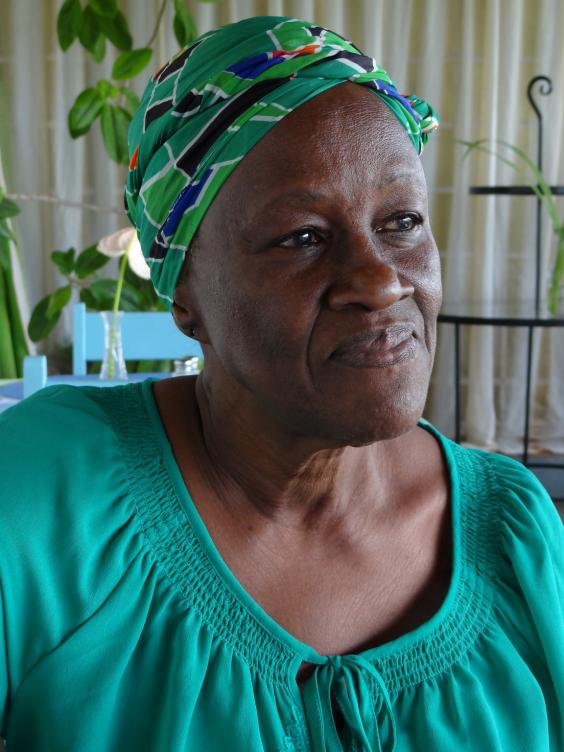 I lived in New York for 17 years, three of my four children were born there, but I always knew I would come back to Tobago. The American embassy could not believe it when we gave up our US citizenship! Yes, we could have made more money in New York, but Tobago is about the people and the peace. It may have developed a lot, and nowadays there's everything to suit every pocket, but it is still a safe and good place to live.
The other end of the island is a big adventure.
When I was a kid, we used to make special trips all the way to Charlotteville. Dad would pack us seven children in the car and we'd travel all 26 miles right to the end of the island and stay there for a week. We'd stop in the rainforest on the way and catch crayfish in the streams. It was like going to another world, where the only sound was the smack of the waves on the beach. We also went there once when I was pregnant, and I ate nothing but fresh fish, morning, noon and night for a week.
My childhood on the island was all about freedom.
The place where I was born in Scarborough is now the site of a little church, so I always say I was born on sacred ground. We girls would go down to Rockley Bay to the beach, eating mangoes off the tree. I saw a land shark at Mt Irvine beach. At least I thought it was a land shark – my parents told me it was a normal shark, which had been chasing baby fish up onto the beach.
The sunset on the Caribbean coast is something else.
Head for Castara and watch the sun go down. The view is so completely unspoiled, the sky goes gold, and if you're lucky you'll see a green flash just as the sun finally disappears. When I first saw that green flash, I was so excited I screamed.
We have colourful superstitions.
We lived at the top of the hill and just down the road from us lived an old lady from another island. People said she was a soucouyant [a shapeshifting Caribbean folklore character], and I was always scared she would suck me up. If I was walking alone past her house, I would make the sign of the cross and sprint past as fast as I could. There was also the diablesse – she'd come out at night, looking very beautiful in a flowing dress, but with a cow's foot on one of her legs, which she hid by walking in a ditch. She would lure men into the bushes and do away with them.
We are creative about food in Tobago.
When I was young we had saltfish, fresh vegetables and fruits and all kinds of beans. Our parents were creative with sauces and herbs. We got our more exotic foods from the potik, the vendor who came around on his bicycle, blowing his horn. Today the creative local foods are still here.
I once won a trip to England.
My favourite trip was three years ago when I won a ticket to the UK. My husband Ken and I went to – I don't like to say it, it sounds like a cuss word – Norfolk. I had my first eggs Benedict, and saw an apple tree. We went to where the Queen goes on holiday. I gave her place a little wave.