Astone's throw from the soon-to-be-thronged pitches of the Fifa World Cup stadia, Brazil's wild Central-West region is a land of lush green wetlands, bushy Cerrado (savannah) and breathtaking national parks. Comprising the vast and sparsely-populated states of Mato Grosso, Mato Grosso do Sul and Goias, as well as the nation's capital, Brasilia (Distrito Federal), the area draws a mix of wildlife-seeking tourists, adventure travellers and culture vultures.
Once roamed by gold-rushing frontiersmen, slave-hunting bandeirantes and indigenous tribes desperately trying to hold on to their territory, greater Mato Grosso had a reputation as a region of dangerously impenetrable forests where only the intrepid would dare tread (Mato Grosso means "dense bush"). Today, nature still rules, but with Cuiaba (Mato Grosso) in the north and Campo Grande (Mato Grosso do Sul) in the south, visiting this breath-taking region is now simple and straightforward.
The main draw for the wild at heart is the ecological expanse of the Pantanal, a gigantic swamp land that swallows up the interior of the twin Mato Grosso states. Extraordinary creatures that call this region home include herds of capybara that munch on lily-leaves and the majestic jaguar, that munches on capybaras.
South of the Pantanal in Mato Grosso do Sul is the watery wonderland of Bonito, now a must-see on the Brazilian tourist trail because of its series of unique flutacao (flotation) attractions. Slip into a wet-suit, slap on a snorkel, then immerse yourself in the crystal-clear natural aquaria of the surrounding Serra da Bodoquena National Park, where you can spend an afternoon as a member of a shoal of tropical fish.
North of the Pantanal sits the craggy Parque Nacional da Chapada dos Guimaraes (00 55 65 3301 2045; chapadadosguimaraes.tur.br), with its beautiful natural architecture formed by multi-coloured stone cliff faces, canyons and pillars. Despite the kind of views that sell postcards by the thousands, it is still off the tourist radar and remains one of Brazil´s best-kept secrets. However, it's an easy day-trip from the city of Cuiaba.
Central Brazil
Central Brazil
1/8 Sharing plateau

Chapada dos Guimaraes

Getty

2/8 Wildlife

Wild thing: a capybara

AFP/Getty

3/8 Float away

Bonito is the capital of flutação, and there are countless opportunities to indulge in it nearby

4/8 In bloom

The Royal Tulip hotel in Brasilia

5/8 Ring-leader

Saturnesque Museu Nacional

AP

6/8 The king of this jungle

Tthe jaguar is most likely to be seen in June to November around Porto Jofre at the end of the Ruta Transpantaneira

AFP/Getty

7/8 Catedral Metropolitana

With its crown-of thorns design and longpanelled stained glass, the Catedral Metropolitana was designed to "connect people to the sky"

8/8 Pacú

Pacú (a vegetarian piranha). Don't pass up the chance to try piranha soup.

Alamy
Should you prefer your architecture to have a human director, then make a beeline for the country's aeroplane-shaped capital, Brasilia. Plumb in the middle of the central Brazilian Cerrado (savannah), it is a futuristic city designed by the late, forward-thinking architects Oscar Niemeyer, Lucio Costa and Roberto Burle Marx. Designed for the logical (though some would say illogical) mind as the nation's new capital in 1960, the city is an assemblage of eye-catching edifices, leafy green spaces and some of the best eating in the country. See it all, quickly and easily, with Brasília Tour (00 55 61 3301 1222; catedralturismo.com.br) which offers a city bus tour of the key sights; R25/£6.50.
Surrounding the capital, the great central state of Goias has been largely neglected by visitors and though you may feel like you are pounding out the tourist trail for those who follow you, a series of charming colonial towns will make the effort worthwhile.
A short hop from the Distrito Federal is the kooky village of Pirenopolis, an Art Deco masterpiece that is only enhanced by the hordes of artists and craftsmen who call the town home. A little further afield, sleepy Cidade de Goias is a tranquil settlement of lamp-lit cobbled streets, Baroque churches and white-washed colonial buildings.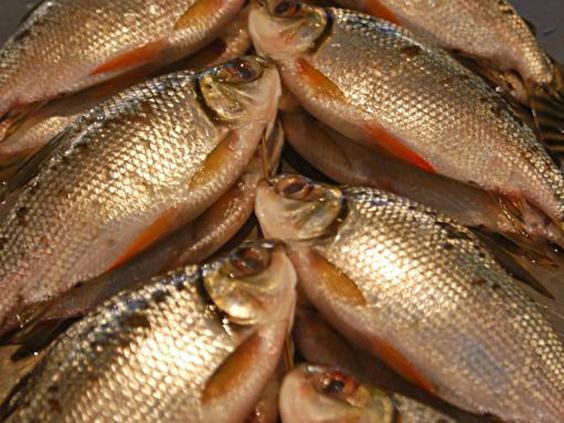 Try the local delicacies
It's hard to visit the Pantanal without sampling the mouth-watering river fish this region has to offer. Most sought after are surubim (giant catfish) and pacu (a vegetarian piranha). Don't pass up the chance to try piranha soup.
Delicious fruits endemic to the Cerrado are little known outside Goias, but an industry revolves around them, including the sustainably produced ice creams sold at Frutos do Brasil (frutosdobrasil.com.br). If you prefer a little more sugar, the Unesco World Heritage site of Cidade de Goias is famous for its crystallised fruits, sold on every street corner.
Farm-grown meats such as peccary (a pig-like animal), capybara, caiman and rhea (South American ostrich) make for an exotic menu of traditional gaucho (cowboy) dishes at Pantanal Grill (00 5567 3255 2763) on the main street in Bonito.
Mato Grosso do Sul is ranching country so beef is a key element of the diet in the state-capital Campo Grande. Carnivores should seek out one of the city's superb all-you-can-eat grill restaurants such as Comitiva Pantaneira (00 55 67 3383 8799) for a blow-out feast.
The Oscar goes to ...
Niemeyer's late-1950s Futurist buildings abounds in Brasilia. The Museu Nacional (00 55 61 3325 5220; www.cultura.df.gov.br; free) on Esplanada dos Ministerios is a half-dome with a curved ramp up to the entrance, recalling Saturn's rings.
With its crown-of-thorns design and stained glass, the Catedral Metropolitana (00 55 61 3224 4073; catedral.org.br; free) was designed to "connect people to the sky".
The twin towers and dishes of the Congresso Nacional (00 55 61 3126 1771; congressonacional.leg.br ; free) dominate the Praca dos Tres Poderes. At night, it's bathed in eerie blue lighting giving all the buildings an even more imposing air.
Float away
Bonitois the capital of flutacao and there are countless opportunities to indulge in it nearby. All trips should be booked through local hotels and require a local guide. Some 56km south of Bonito, Rio da Prata (riodaprata.com.br) was a flutacao pioneer and offers a 3km, five-hour float along a glistening jungle stream. The trip costs R198 (£53) including lunch.
A newer operator, Nascente Azul (nascente azul.com.br), 29km from Bonito has a tour which starts with a 2km forest trek to a violet-blue spring teeming with gigantic river fish and ends with a slow, leisurely float back to base for R$140/ £37.50, including lunch.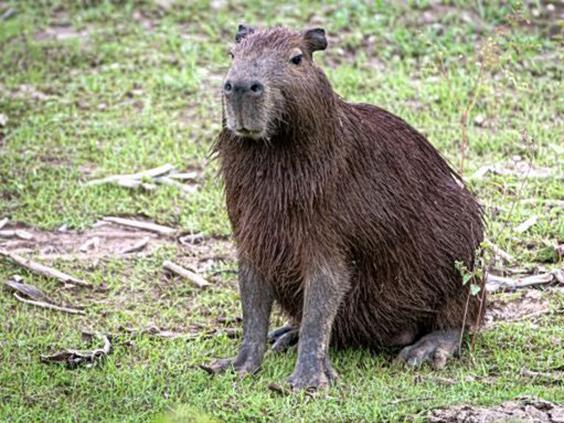 Unique wildlife
The Pantanal makes for easy and spectacular animal watching (caiman, capybaras, anteaters, porcupine, myriad exotic birds), particularly in the dry season (May-September). The king of this jungle, the jaguar, is most likely to be seen in June to November around Porto Jofre at the end of the Ruta Transpantaneira. Birdwatchers lust after the surreally beautiful hyacinth macaw, a huge, navy-blue parrot with a clown-like yellow facial pattern. Look for it along the Ruta Transpantaneira south of Cuiaba.
A larger relative of the guinea-pig, the capybara abounds. Its webbed toes, and high-set eyes and nose are among its adaptations for aquatic life. Tours operate from Cuiaba and Campo Grande. Pantanal Nature (00 55 65 9994 2265; pantanalnature.com.br) is based in Cuiaba and has four-day trips from US$995 (£622) with transport, full board and guiding.
Where to stay
Accommodation in Brasilia is aimed largely at businessmen and diplomats. The most stylish option is the luxurious Royal Tulip Brasília Alvorada (00 55 61 3424 7000; royaltulipbrasilia alvorada.com) on the Lago do Paranoa, with doubles from R519 (£139), B&B.
Instead of lodging in Cuiaba, consider nearby Chapada dos Guimaraes, where the pousadas have more personality. Pousada do Parque Eco Lodge (00 55 65 3391 1346; pousada doparque.com.br) is a good choice, with B&B doubles from R370 (£99). Pousada Araras (00 55 65 3682 2800; araraslodge.com.br) on the Transpantaneira is famed for its hyacinth macaws. Doubles from R674 (£180), B&B.
Bonito is overloaded with charming pousadas like Aguas de Bonito (00 55 67 3255 2330; aguasdebonito.com.br). Doubles from R458 (£123), B&B.
In Pirenopolis, the tasteful chalets at Pousada Tajupa (00 55 62 3331 1305; pousadatajupa.com.br) are just R265 (£71) with breakfast. For Piri, book ahead at weekends as it fills with visitors from the capital. Pousada do Ipe (00 55 62 3371 2065; pousadadoipego.com.br) in Cidade de Goias has a pool, courtyard and sticky, sweet breakfasts for R144 (£38.50) per double.
Getting there and around
Brasilia, which receives regular daily flights from all over Brazil, is the principal entrance point to Goias. TAM (020 8741 2005; tam.com.br) flies from Heathrow via Sao Paulo and TAP Portugal (0845 601 0932; flytap.com) via Lisbon. There are also numerous internal daily flights on TAM, GOL (voegol.com.br) and Azul (00 55 11 4003 1118; voeazul.com.br).
Pirenopolis is three hours east of the capital by bus. For Cidade de Goias you'll need to take one of the hourly bus lines that take three hours to the uninspiring city of Goiania, where you can make the easy transfer to an hourly coach service (empresamoreira.com.br) to your final destination – a further three hours north-west.
The Pantanal has two major gateways, Cuiaba (Mato Grosso) and Campo Grande (Mato Grosso do Sul), both with airports serving all major Brazilian destinations.
Five daily Cruzeiro do Sul (cruzeirodosulms.com.br) buses run five hours south from Campo Grande to Bonito. In peak seasons Azul airlines flies between Sao Paulo and Bonito.
Lonely Planet's guide to Brazil is out now, priced £18.99. To order a copy go to shop.lonelyplanet.com
Next week: South-east Brazil
Reuse content