I'm in the Neighbours green room and Dr Karl Kennedy is doing press-ups. Paul Robinson has just asked if I'm an extra and Ramsay Street's first indigenous resident, Nate Kinski, is telling me that his bloodied elbow is the result of a brawl. Of course it's not, but then again, the reality of my surroundings is also rather different from the sun-drenched idyll that I've seen on TV.
Tomorrow, Neighbours celebrates 30 years since it first graced Australian TV screens (it came to the UK a year later). In those three decades we've watched Scott and Charlene get married, Toadie ditch his mullet and become a lawyer, and Bouncer the dog dream of canine romance.
When I'm shown the studios – usually off limits to the public – I find the living rooms of the main characters and the interior of Harold's coffee shop are squashed into a single, tiny unit. Later, the public tour takes us to Ramsay Street itself, which, like the studios, is located in the leafy Melbourne suburb of Forest Hill. Our guide puts on a CD and we pull into Australia's most famous cul-de-sac as Alan Fletcher (aka Dr Karl) and his band, Waiting Room, belt out a surprisingly good version of The Killers' "Mr Brightside".
The real residents of the close (the name of which I'm told not to divulge, even though a quick internet search will confirm it) in the fictional suburb of Erinsborough get compensation in return for maintaining their gardens and lying low during filming, which takes place two or three days each week. We're herded along by a guide, Gerry, who waves a Ramsay Street sign instead of a plastic flower. He tells us that 19.3 million people watched Scott and Charlene's wedding in 1987 and that in Australia, Neighbours has a "G" rating.
"Home and Away is a PG," he says, with a slight sneer. "This means they can explicitly refer to darker situations like drug abuse; in Neighbours, they can only insinuate." This, he says, is the appeal. "Nothing gets too serious – you forget about your own problems for a moment. You'll worry that Karl's marriage is in turmoil and forget you're going through a divorce yourself."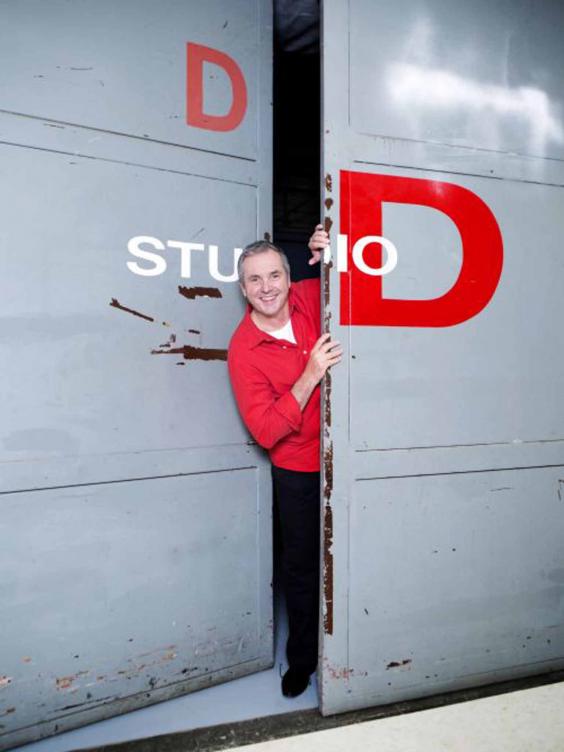 I had hoped to attend one of the infamous Neighbours Nights after the tour. These usually take place at the Elephant & Wheelbarrow in the seaside suburb of St Kilda, hosted by Alan, who performs with his band and is question-master for the Neighbours-themed quiz. Sadly, the nights are temporarily suspended during my visit, but a silver lining appears when I get the chance to grill some of the cast about how to make the most of Melbourne.
Dr Karl's prescription is a strong dose of the city's arts scene, particularly the Australian Centre for the Moving Image, and the Ian Potter Museum of Art. "Start at the Arts Precinct and work your way out," he suggests.
I take his advice, and find the precinct's honeycomb Recital Centre sitting on top of an enormous bumble bee sculpture, designed to look as though it's been squashed beneath the building. Other highlights of the precinct's galleries and performing arts spaces include the National Gallery of Victoria, with its 3,400-plus pieces of indigenous art and sections dedicated to Australian sculpture, fashion and photography.
Melbourne is best explored on foot, so from here I walk to the beautiful, moss-covered Victoria Barracks. Built in 1856 to house British troops, the site is now used as office space for government-related agencies (a ticket ballot for tours will open in June).
Ryan Moloney, who plays Toadie, had recommended that I pay a visit to the Skydeck – the southern hemisphere's highest observation deck – on the 88th floor of the Eureka Tower, so that's where I head next. It's incredibly windy, and I reach the outer section via a kind of airlock, passing through one door and waiting until it closes before a light indicates the release of the second. The views are breathtaking, and quirky design features create an incredibly immersive experience – sensors detect when visitors stand at certain points, so when I look out over the Grand Prix circuit I hear engines revving, and images reflecting the weather outside are projected onto the ceiling inside.
Ryan also recommends a trip to the recently refurbished zoo, a short tram ride away in Royal Park. Free-range kangaroos bounce across the trail in front of me, while in the platypusary the beaked mammals slice through the water. My favourite is the Tasmanian devil sleeping in the sun, his hairless, wrinkly tummy pulsing gently with audible snores.
Soon it's time for dinner, and Melbourne certainly isn't short of options. Earlier I asked a local his thoughts on Heston Blumenthal and The Fat Duck, which has temporarily relocated here. "We don't need a restaurant which charges ridiculous sums and has a massive waiting list," was the response. "We've got our own great restaurants."
The city's fantastic food scene has plenty of home-grown options to choose from. Some of the best can be found in the laneways, a network of colourful, graffiti-adorned passageways adjacent to Flinders Street Station in the city centre. Here, amid the quirky boutiques and galleries, is Fonda, a Mexican restaurant raved about by Colette Mann, aka Sheila Canning (Neighbours' equivalent of Peggy Mitchell).
My tortilla chips come with chunky, homemade guacamole, and my adobo chicken quesadillas with a delicious jalapeno-based aioli. It's a Friday evening and the restaurant is slowly filling up with office workers – not a tourist in sight.
Neighbours may still be going strong after 30 years, but if the cast are ever after a change of career, I'd happily give them glowing references as tour guides.
Getting there
Tamara Hinson flew to Melbourne with Flight Centre (0800 258 5773; flightcentre.co.uk) which offers return Etihad Airways flights from Heathrow via Abu Dhabi from £644 (valid for travel before 30 May).
Staying there
The Lyall (00 61 3 9868 8222; thelyall.com) has doubles from A$255 (£132), room only.
Visiting there
Bunyip tours (00 61 3 9650 9680; bunyiptours.com) offers daily tours of the 'Neighbours' sets and Ramsay Street from A$55 (£28).
More information
Reuse content