It may be the height of the summer holidays, but if you've ever dreamt of sailing away from the dark British winter, not to return until spring has sprung, now is the time to start planning. These voyages of discovery can visit up to 25 countries over the course of several months, so organisation is key.
There is still some availability for world cruises departing Southampton in early January 2016, while 2017 round-the-world voyages by Fred Olsen and Cruise & Maritime ships are already on sale, with Cunard and P&O expected to publish their itineraries and fares in the next few weeks.
If you are looking for the cheapest deals, then it is worth waiting until September to book. "From past experience, there will be significant discounts three months before departure, but it is likely they will only apply to interior and restricted-view cabins," says Andrew Davies of Go Cruise (gocruise .co.uk). "For most people, a four-month world cruise is a once-in-a-lifetime experience and one worth spending more on. Larger cabins are the most popular and tend to sell out first, so early bookers get the best choice. Other early booking benefits could be discounts on the brochure fare, cabin upgrades, onboard credit or daily gratuities included."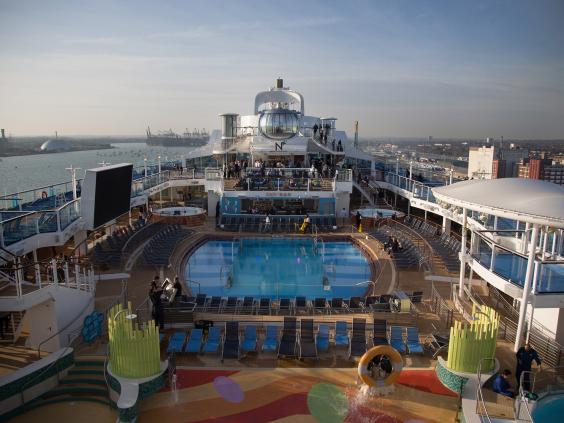 When choosing your cruise, as well as looking at the ship and ports of call, it is also important to consider how many days you will spend at sea. Next year's 115-night circumnavigation on Fred Olsen's Black Watch has 55 days at sea, slightly fewer than the number spent in the 43 ports of call (with 14 overnight stays). But P&O's Aurora world cruise of the same length visits 36 ports (with four overnights) and has 71 days at sea.
-- Aurora's World Voyage sets off from Southampton on 2 January 2016 for 114 nights. The westerly route transits the Panama Canal and calls at Cape Town on the last leg. It costs from £12,999pp with P&O (0843 374 0111; pocruises.com).
-- Black Watch's 107-night circumnavigation starting on 3 January 2017 takes in both the Panama Canal and Suez Canal. Fares start at £9,399pp with Fred Olsen (0800 035 5242; fredolsencruises.com).
-- Fly straight to the sun to join luxury, all-inclusive Seven Seas Navigator sailing for 128 nights from Miami on 5 January 2017. It costs from £36,299pp with Regent (02380 682280; rssc.com).
-- Book now for 40 per cent off brochure fares for Magellan's maiden round-the-world voyage sailing from Tilbury Docks on the Thames on  5 January 2017. Current fares start at £8,999pp with Cruise & Maritime (0844 998 3807; cruiseandmaritime.com).
Reuse content