In its 125-year history, the Eiffel Tower has received almost 250 million visitors, making it the world's most visited paid-for monument. Whether you climb it, take the lift to the top, watch it shimmer with 20,000 lights at Christmas, or simply catch a glimpse of its 324m-splendour, few other monuments elicit such romance as the tower once chastised as a "giant and disgraceful skeleton" (00 33 8 92 70 12 39; tour-eiffel.fr; admission €5-€15).
In its historic context
The Tower was designed by Gustave Eiffel for the 1889 World's Fair, to mark the 100-year anniversary of the French Revolution. It was a defining moment in France's industrial revolution, symbolising the height of the Belle Epoque – a period of peace, optimism and progress. This golden age is the subject of a new exhibition opening at the Petit Palais on 2 April: Paris 1900: the City of Entertainment (00 33 1 53 43 40 00; petitpalais.paris.fr; €11).
By working up an appetite
Walk up 704 steps – or take the lift – to the Tower's second viewing platform. If you don't fancy queueing for the top-floor lifts and are content with a less elevated view, go for elevated dining instead at Le Jules Verne (00 33 1 45 55 61 44; lejulesverne-paris.com). Here, you can dine at 125 metres and toast the Tower's 125th anniversary at Alain Ducasse's sophisticated dining room. The new five-course Expérience menu costs €185 per head .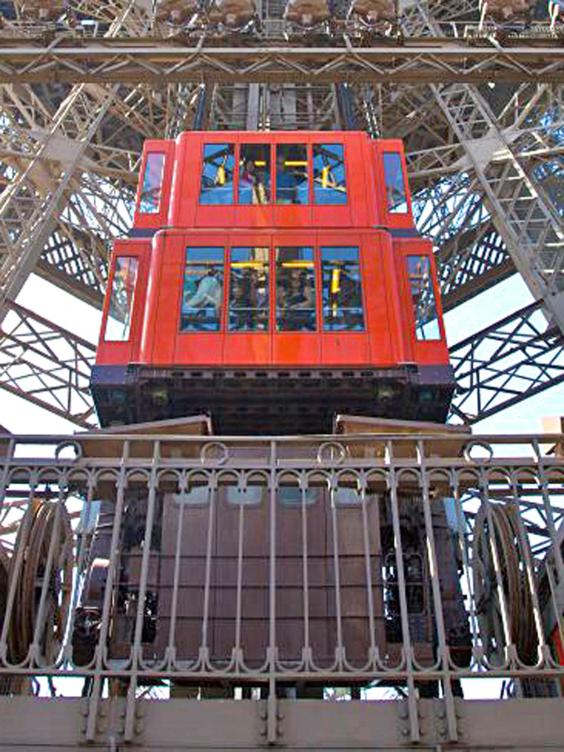 At breakfast
Wake up to croissants and coffee with the classic Parisian view at a chic apartment on Rue Gaston de St Paul. Perched just on the Right Bank, it comes with bright, tranquil interiors and French doors opening on to a balcony with that all-important eye-full. Rental from €534 per night; sleeps two (020 3642 2208; onefinestay.com).
From the water
Bateaux Parisiens boat trips start or end at the Eiffel Tower to give you a water-borne view of the landmark's full might. In an hour you'll also pass Notre Dame, the Palais Royal, Pont Alexandre III and the Musée d'Orsay (from €13; bateauxparisiens.com).
From the air
Share latitude with Gustave's grand projet from the Ballon de Paris. The giant, tethered helium balloon ascends to 150m from Parc André Citroën, on the Left Bank upriver of the Tower. You'll get uplifting views in most weather (00 33 1 44 26 20 00; ballondeparis.com; €12).
Reuse content