While Europe might not yet rival Asia or the Americas when it comes to street food, it's getting there – one stall at a time. 
London is the epicentre of Europe's street food movement, bursting at the seams with markets, festivals and events on the theme, with dozens more dotted around Britain. As for the rest of the continent, exciting times are ahead – Paris's street food revolution has kicked off in earnest within the last two years, while those of Madrid and Berlin draw bigger crowds each year. 
As these markets and festivals go to show, the street food craze is fast sweeping across Europe. The only question is: how long until the continent catches up with the rest of the world?
Hornstulls Market, Stockholm
What started life as a market for vendors to test their ideas out on the public has evolved into something of a destination for Swedish epicures. Every weekend (except 24 June, Swedish Midsummer) from mid spring to late summer, a rotating roster of food trucks line the northern bank of Lijeholmsviken river in Hornstull. The food they serve is eclectic to say the least – expect to find anything from Swedish-Brazilian tapioca pancakes to Vietnamese bánh mì. hornstullsmarknad.se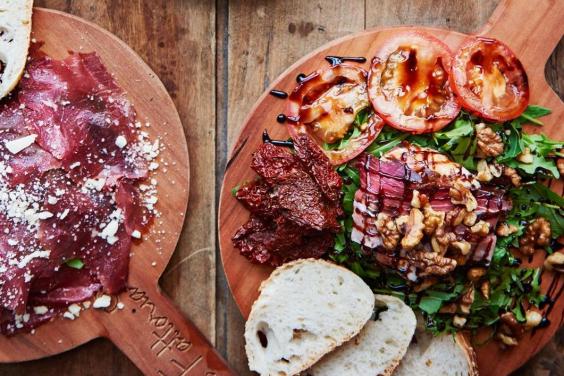 Bite Club, Berlin
Berlin's young food enterprises are flourishing at the moment, and the street food collective Bite Club is a big reason why. On top of nurturing these small businesses, it throws some of the best bashes in town throughout the summer. Keep an eye out for events taking place at its most popular locale, the vintage passenger boat Hoppetosse on the river Spree, where visitors can eat, drink and party the night away. biteclub.de
Le Food Market, Paris
Paris's street food revolution is just beginning, and Le Food Market is right in the centre of it. Twice a month, dozens of traders descend on Boulevard de Belleville. Most of the stalls are extensions of existing restaurants, boulangeries, and patisseries, offering the same dishes but without the usual service charges plonked on the bill. lefoodmarket.fr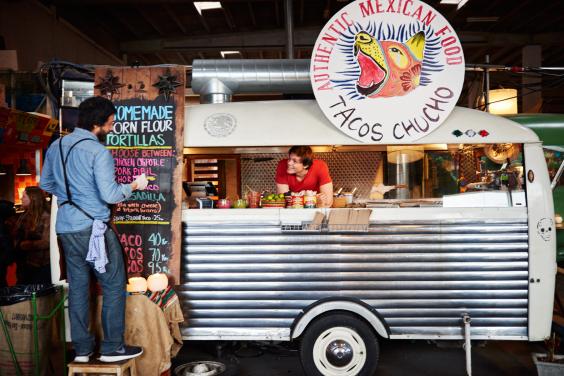 Paper Island Market, Copenhagen
Formerly a warehouse belonging to the Danish press before the Copenhagen Street Food collective moved in, Paper Island is home to the city's first proper street food market – trucks, shipping containers, dilapidated industrial facades and all. Even with the world-famous Noma next door, it's one of the places to be, especially when chips double-fried in duck fat, crispy barbequed dumplings and chocolate mousse cheesecake are on the menu. copenhagenstreetfood.dk
Streeat Food Truck Festival, Italy
Streeat is essentially a food festival on wheels, stopping off at eight locations around Italy – including Milan and the somewhat quieter Udine – this spring. Considering the traders give as much attention to their resplendent vehicles as they do their cuisine, it's got an authentic food truck festival feel about it – but with more gelato and fresh ravioli to work your way through. streeatfoodtruckfestival.com
Weekend of the Rolling Kitchens, Amsterdam
For one long weekend each year, scores of food trucks set up shop in a former gasworks complex in Westerpark. It's one of the biggest and busiest events of Amsterdam's food calendar; even more so this year, as the festival is celebrating its 10th birthday. An impressive 125 food trucks are set to make an appearance, serving everything from indigenous crepes and waffles to paella, jerk chicken and slow-smoked meats. rollendekeukens.amsterdam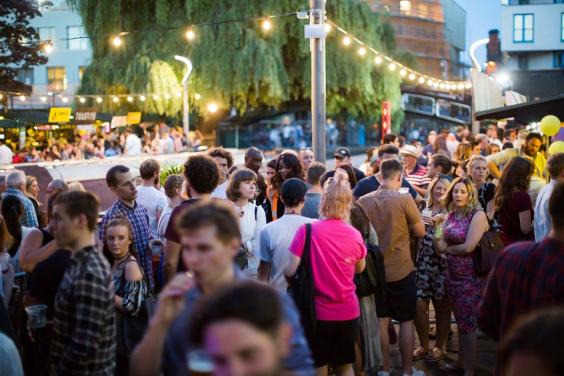 KERB Camden, London
Though it's the Kings Cross setup which kick-started KERB's panoply of street food markets and events around the capital, Camden is the jewel in its crown. Thirty-four traders squeeze onto the idyllic cobbled site that is Camden Lock on Regent's Canal, where you can eat your Filipino crispy pork belly and beef bourguignon burgers, dripping with raclette, amid willow trees and prettily painted narrow boats. kerbfood.com
Brussels Food Truck Festival, Brussels
Though not the most widely known food truck festival, this one's probably the biggest in Europe. Last year, 140 traders turned up, cooking up almost every cuisine imaginable – carnitas, patatas bravas, hot dogs, hummus, churros – you name it. The trucks are nice to look at too, and with colourful converted horse trailers, classic Citroen H vans and a mustard-yellow Italian beer bus among them, there's plenty to gawk at between bites. brusselsfoodtruckfestival.be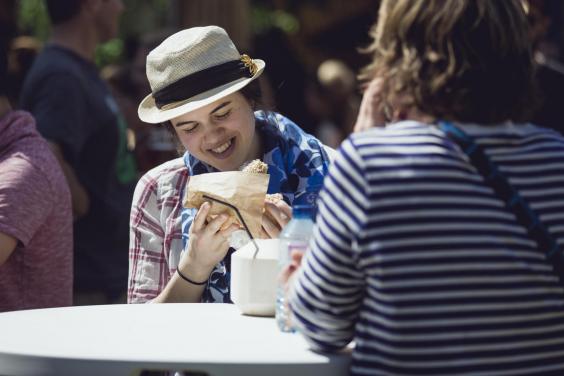 Miam Festival, Lausanne
Previously known as simply the Food Truck Festival, this three-day feast has pulled in crowds of tens of thousands in its first two years, with queues to match. It's all worth it though – this year, festival organiser Lausanne à Table promises the Miam festival will include a healthy selection of the city's favourite food trucks (more than 40 appeared last year), plus appearances from local winemakers, restaurateurs, grocers and brewers. lausanneatable.ch/evenement/miam-festival
MadrEAT, Madrid
MadrEAT is ostensibly a food market where chefs can try out experimental food ideas on the public. Or, as the organisers put it, "gastronomic transgressions". But really, it's so much more than that, as some of the best food in the city (sometimes served up by Michelin-starred chefs) can be found wherever the nomadic market happens to stop for a few days. As such, it's best to check the website or Twitter feed to ensure you don't miss out. madreat.org
Reuse content