Here's a tip if you want to travel to Milan in August: think twice. The whole city packs up for Ferragosto holidays and decamps to the hills or seaside, leaving many shops, restaurants and bars firmly shut. The good news? We're a week away from September, when the Milanese stream back, throwing open the doors to some of the coolest stores, restaurants, and galleries in Italy.
The city seems happy to be bypassed by tourists in favour of Rome, Florence, and Venice. But there is plenty to keep visitors busy if they come for a long weekend, and it's well worth a pause if you're venturing further, to Lake Como perhaps, or Piedmont or the Dolomites.
In Milan you can sit outside under an awning as the sun goes down and watch the world go by with an aperitivo in hand, or parade down Via Monte Napoleone with the fashionistas in the home of Dolce & Gabbana and Versace. You can explore secret gardens and squares, paintings by Leonardo da Vinci, the city's towering Duomo, and new art spaces such as the Fondazione Prada (fondazioneprada.org). Take in world-class opera at La Scala (teatroallascall.org), or became entangled in the heated passion that is a football match with Inter or AC Milan at the San Siro Stadium.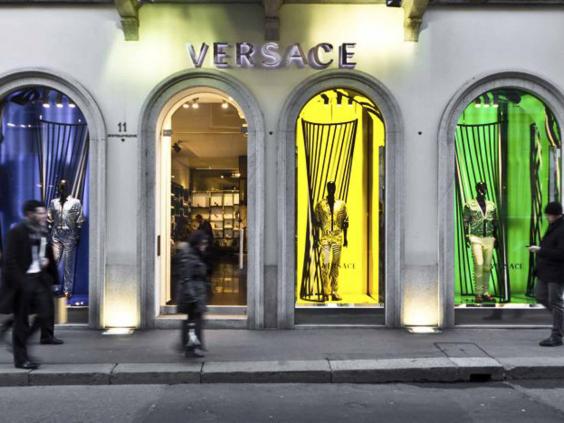 With the school holidays over, and cooler days around the corner – Milan can roast in summer – it's also a fantastic time to see Expo 2015, the universal exposition, which is expected to attract 20 million visitors over its six-month opening. The theme, perhaps unsurprisingly in food-obsessed Italy, is "Feeding the Planet, Energy for Life" with showcases from 145 countries. The Expo continues until the end of October. Although themed a tad unimaginatively as "Grown in Britain and Northern Ireland", the UK pavilion is one of the most visually striking, being structured like a giant beehive.
UNPACK
Milan's newest hotel, the 104-bedroom Mandarin Oriental (00 39 02 8731 8888; mandarinoriental.com/Milan), opened just three weeks ago and is a stiletto-heeled trot away from some of the city's swankiest boutiques and biggest fashion houses around Via Monte Napoleone, as well as La Scala. It will be a base for some of the most famous names on the planet when Fashion Week starts on 23 September.
The hotel is housed within four converted 18th-century buildings, with a spa, pool, lounge area and two restaurants. The head chef, Antonio Guida, whose dishes reflect Puglian and Tuscan roots, oversees its main restaurant, Seta, and he injects quirky touches into the tasting menu, such as sea urchin ice cream. Doubles from €750 (£545) including breakfast. The top suite is yours for "just" €14,000 (£9,870) a night.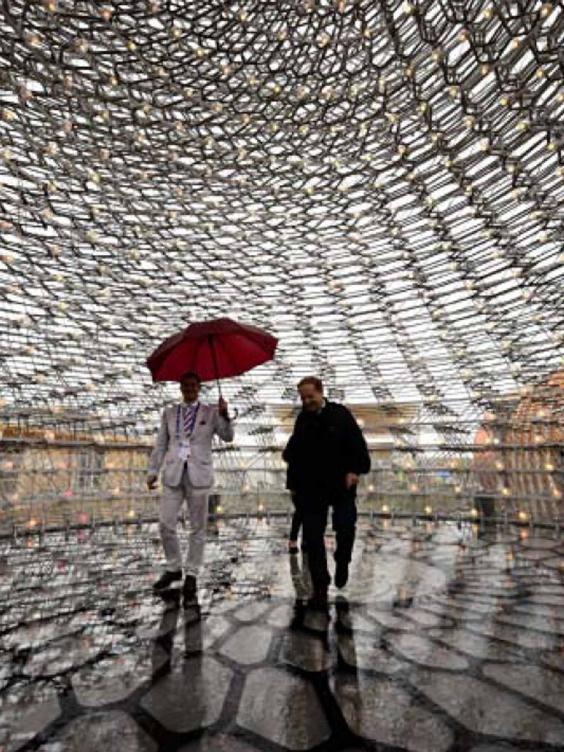 THINK LOCAL
Milan's architecture may sometimes look austere from the front, but often doors and walls hide secret gardens and courtyards. You can't go into the Villa Invernizzi on Via Cappuccini because it's a private residence, but you can stand at the railings and gawp at the flamingos in the front garden.
Five minutes' walk away, explore the fabulous 1930s Villa Necchi Campiglio (00 39 02 7634 0121; fondoambiente.it) on Via Mozart. And until the end of October (Wednesday to Sunday) there's La Vigna di Leonardo (00 39 02 481 6150; vignadileonardo.com). Guided tours around the gorgeous Casa degli Atellani, a historic Renaissance residence, which includes a garden where Leonardo da Vinci grew vines.
EAT
If you want to be a true local, line up at Luini (00 39 02 8646 1917; luini.it) on Via Santa Radegonda, near the Duomo and Galleria Vittorio Emanuele II, for a panzerotti – a sort of cross between a pasty and a calzone. As one local put it "if there isn't a queue here, it's closed".
Away from the centre of town, next to a field of wheat that has been grown as part of Expo, Ratana (00 39 02 8712 8855; ratana.it) is housed in an early 20th-century building surrounded incongruously by sky- scrapers and apartment blocks. Its set-menu three-course lunch is great value at €19 (£13.40).
DRINK
If your bank balance won't stretch to a stay at the Mandarin Oriental, you can at least have a drink in the bar. Try an Americano Inaspettato, the latter word meaning "unexpected": it's a combination of Campari, vermouth and soda water, shaken to produce a foam, and then a hint of hazelnut liqueur added.
An outside seat at Radetzky (00 39 02 6572 645; radetzky.it) on Corso Garibaldi means prime people-watching territory. There's a wide range of cocktails, accompanied by aperitivi (snacks), in the evening.
SPEND
If fashion's your thing, you'll be in shopping heaven, but don't expect bargains in the home of Valentino, Moschino and Prada: in fact Via Monte Napoleone is reckoned to be the sixth most expensive shopping street in the world.
For a more affordable souvenir head to the gastronomic heaven that is Eataly (00 39 02 4949 7301; eataly.net) on Piazza XXV Aprile. It's a small chain that has now expanded as far as Dubai, Tokyo, and New York. Here you'll find several floors of food and wine, as well as cookbooks, kitchen gadgets, and places to eat.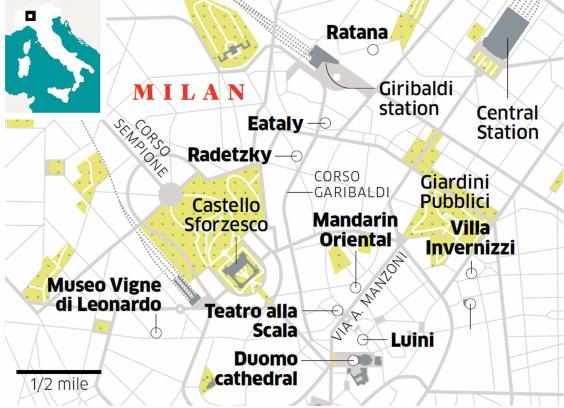 DON'T MISS
Expo 2015 (expo2015.org), which still has two months left to run, is worth experiencing if you have a whole day to spare; nearly 150 countries from Angola to Vietnam are taking part. However, if you visit after 7pm it's just €5 (£3.50) instead of the usual €34.
Advanced planning is needed if you want to see Leonardo da Vinci's The Last Supper, which many would argue is the greatest painting of the Renaissance period. A ticket to see it, housed in the former refectory of a Dominican convent, is as highly coveted as a front-row catwalk seat. Think about booking at least three months in advance in high season (00 39 02 9280 0360; cenacolovinciano.net; from €8).
GETTING THERE
Will Hide travelled with easyJet (0330 365 5454; easyjet.com), which flies to Milan from Edinburgh, Gatwick, Glasgow, and Luton. He was a guest at the Mandarin Oriental hotel.
MORE INFORMATION
Reuse content