It turns out that the easiest way to be sleepless in Marseille, is to bring a one-year-old child with you. They are equipped to facilitate sleeplessness better than any party, event or nocturnal phenomenon ever could.
So it was with said child – so excited to be away that he refused to go to sleep – that my wife and I embarked on the city's nightwalk.
This after-dark 'safari' around the Cours Julien quarter has become popular after it was filmed and turned into an immersive online experience, one that anyone with access to Google Maps could follow at home (see tinyurl.com/marseillemaps for more). On this viral hit, 'visitors' 'follow' locals through the street, passing musicians and music venues and getting a glimpse of the extraordinary street art on display.
The locals' attitude to these works is markedly different from that in the UK. Here, street art is rarely looked on as such – for some, of course, it's a joy, but for philistine councils it's a nuisance, and for the mass media it's only of interest if it's been done by a 'name' – a Banksy, say, or an Eine. In this part of Marseille, the yellow buildings are an open canvas for this sprawling, evolving art scene. Every spare bit of wall is daubed with something interesting, revealing, or political. There seems to be no evidence that the locals are unhappy about the murals. The names of local artists are well-known, some pieces are in response to another's work, while others fill spots on a rotating basis.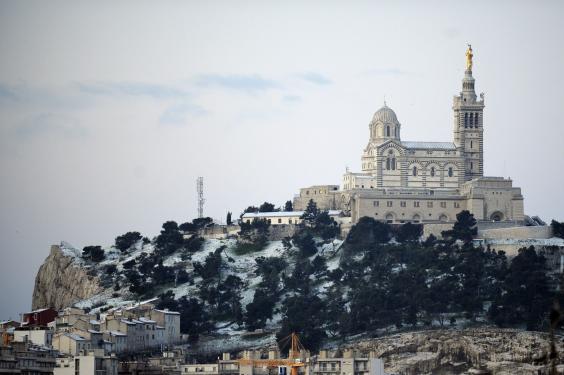 It's true that the prospect of an after-hours walk in Marseille could fill some with trepidation. But taking the stroll also highlighted that when the extraordinarily bright sun that shines on this part of the world goes down, the Cours Julien comes alive as one of the liveliest areas to go out in town – from cool, late-night hangouts to simple bars packed with immigrants, pumping out African pop music.
The nightwalk seems the right thing to do there – it gives a nod to the city's edge, to the fact that it's in transition and that it is different from the other cities on the French tourism trail. Indeed, the tourist office's guided tours now take in the street art of the Cours Julien district as well as the more traditional tourist spots, such as the Old Port and the architecture of Le Corbusier.
But for all its troubled suburbs, France's second city has changed much since the days of Oscar-winning crime thriller The French Connection. A good example of this comes from another fashionable neighbourhood: the Panier district was once unvisitable, yet now you can't keep people out. So much so that the Intercontinental has recently opened an extremely stylish site in the Hôtel Dieu, where we stayed, which has stunning views to Notre-Dame de la Garde and overlooking the Old Port. And from this May, Eurostar will be operating five trains a week direct from London, which makes it that much easier to move from the virtual tourism of the nightwalk, to the real thing.