For adults, there are historic castles and famous landmarks; for children, the country's oldest amusement park and the terrifying-sounding Dinosaur Isle await. And, for when you just can't decide what to do? Well, then you'll find miles and miles of cycling and walking trails to keep everyone happy.
Luckily, this perfect family adventure holiday destination isn't in some far-flung corner of the world. It's just a short ferry ride away.
The beguiling Isle of Wight promises all the bucolic bliss you might imagine, yet it's also packed with attractions for the whole family - and you don't need to be a kid to embrace the excitement. Magic, mystery and adventure are just a short hop from the mainland, where 147 beautiful square miles of pure island escapism await to fulfil your fantasies.
Explore the island
One of the best ways to get your bearings and explore is on the extensive network of trails, which are ideal for cycling as well as walking. While you're strolling along the coast, you're certain to see an enviable array of watersports any thrill seekers can take part in.
While savouring great gulps of fortifying sea air make sure you head over to The Needles rocks and lighthouse (above). There you can see the wonderfully coloured sands from Alum Bay and absorb the breathtaking scenery on an exhilarating chairlift ride.
The Victorians knew the benefits of a brisk walk beside the seaside and having a dashing good adventure. Queen Victoria so adored the island that she would holiday at the exceedingly pretty Osborne House (below) – after you've finished finding out why she liked it so much, it would be entirely appropriate to have a well-earned slice of the sponge cake bearing her name in the café.
Rooted even further in the past is Carisbrooke Castle, founded by the Normans, which is destined to offer plenty of medieval-themed fun to today's gentle lords, ladies, knights and squires of all ages.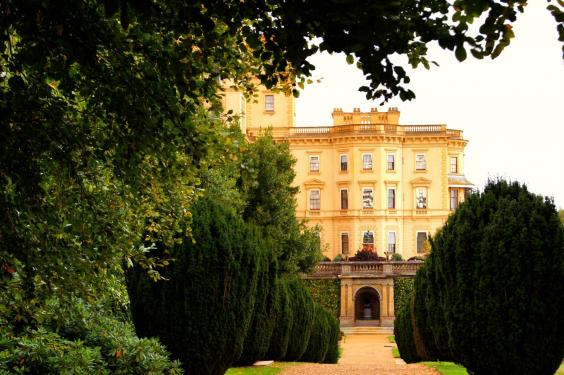 Awesome amusements
Having freshened up your swordplay, every young knight worth their spurs must quest for a ferocious beast to prove their mettle. Those giants live at Blackgang Chine, the UK's oldest amusement park, where it's wiser to sneak past the gargantuan tyrannosaurus rex and other beastly reptiles than meet them in battle.
Afterwards, explore a scene from 125 million years ago at Dinosaur Isle, where a palaeontologist may be on-hand to identify any fossils you might have found along the coastline.
Before the adventuring life becomes too hard to give up, return to the present with the less fearsome - but just as fantastic - beasts at the zoo, plus other animal attractions. From prowling tigers and cheeky monkeys to exotic alpacas and bouncy wallabies, the collection of creatures is the perfect return to reality.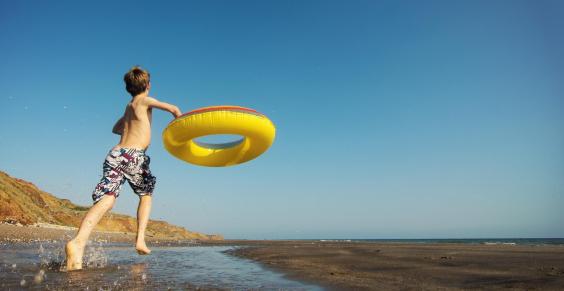 Find your family's next adventure at redfunnel.co.uk/nffstandard where, if you book your travel with Red Funnel Ferries during National Ferry Fortnight, you can claim a free chairlift ride for two at The Needles