Gone are the days of resorting to putting your beloved dog into kennels. Airlines are increasingly allowing animals to travel with their owners on board flights.
Depending on where you're travelling to, your pet may need documentation. If you're flying within the EU member states (excluding UK, Ireland and Sweden), you'll need a veterinary pet passport, as well as an identifiable microchip and rabies vaccine. Often, pets need to have a blood test to rule out rabies at least six months prior to travel.
Those deemed fit to fly may well have found themselves on an Iberia flight. The Spanish flag-carrier claims to have carried more than 29,000 pets on its flights since the beginning of this year on both domestic and international flights. The airline has managed to surpass last year's total between January and August, with a 13 per cent increase in pet passengers.
Pet owners can carry their precious cargo either in the passenger cabin, or for bigger pets in the cargo hold. Animals such as dogs, cats, turtles or birds are permitted to fly with Iberia.
To highlight the boost in pet passengers, Iberia has put together video cataloguing labrador Cota's flight. The video shows Cota being shown to her crate, and then being placed in the hold where the temperature is modified, to ensure that she'll be comfortable during the flight. The only thing missing is trolley service.
However, Iberia isn't the only airline with a pet-friendly reputation.
Qatar Airways allows falcons to be taken on as hand luggage into the cabin - which makes sense considering falconry is the country's national sport. There can only be six falcons in a cabin at one time and they may only travel in economy with their owners and should be tethered and hooded.
Meanwhile, New York's JFK airport is planning on renovating an old terminal into a 'pet terminal' called ARK. The space is costing $48million to renovate and will house the 70,000 animals that fly through the airport each year.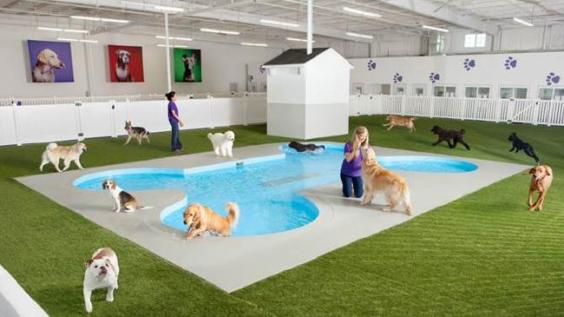 ARK will provide an animal departure lounge, with stalls, food and water for travelling pets. There will also be a round the clock veterinary hospital, should an animal need emergency care, as well as a grooming and pet message spa, for those that need to wind down before jetting off.
Reuse content