It's a typical holiday scene: kids splashing about in the pool, a waitress bringing a tray of drinks to a young couple on sun loungers. And just out of sight are a vineyard and rolling green hills.
Yet, this isn't the South of France, it's the West Country. And though the sun is shining (remember summer?) there is a slight British chill in the air. My friend and I have just been for a long hike and are cooling off with a few gentle lengths before wrapping up and heading back inside; we're certainly not hardy enough to join that couple sunbathing.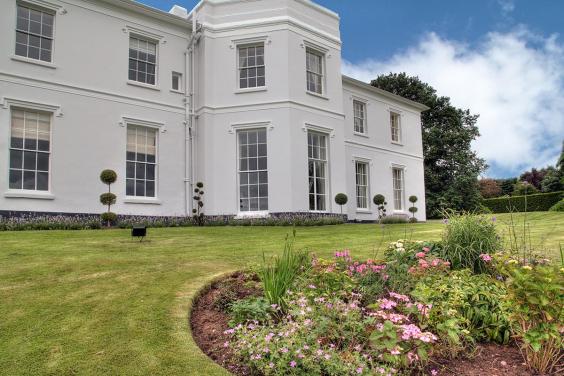 An outdoor pool and a vineyard are two of the little additions that the team behind Brooks Country House, just outside Ross-on-Wye in Herefordshire, hope will give it a "cool members' club vibe".
Carla and Andrew Brooks, who already own hotels in Bristol, Bath and Edinburgh, bought this Georgian manor house last year, with a view to creating an "affordable luxury" country escape. And, largely, they've been successful. It doesn't feel quite as luxe as some manor house hotels – but then they might be twice the price.
There is a lounge and a bar, complete with an outdoor terrace for sunny evenings. The restaurant, meanwhile, has lovely views over the surrounding countryside, though the food on my visit was hit and miss. We enjoyed delicious steaks at dinner, but at breakfast the next morning the sausages were worryingly undercooked.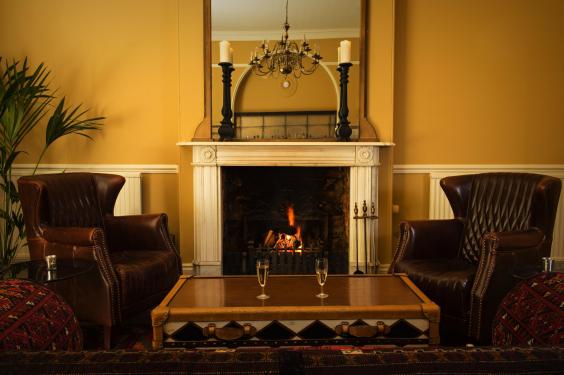 Other facilities include a small gym and a wedding marquee – and there are plans to add two vintage Airstream caravans to the vineyard next spring.
Location
It's a good idea to have a car to get here and around; the closest train station is in Hereford, a 20-minute drive away, and this part of the world isn't well-endowed with pavements.
That said, if you do have a car then the West Country – and indeed Wales – is your oyster. We went walking in the Brecon Beacons, parking in Abergavenny (about a 40-minute drive) and hiked up Sugar Loaf mountain.
If you prefer to stay closer, there is a short stroll you can do from the hotel, or you can tackle part of the 136-mile Wye Valley Walk.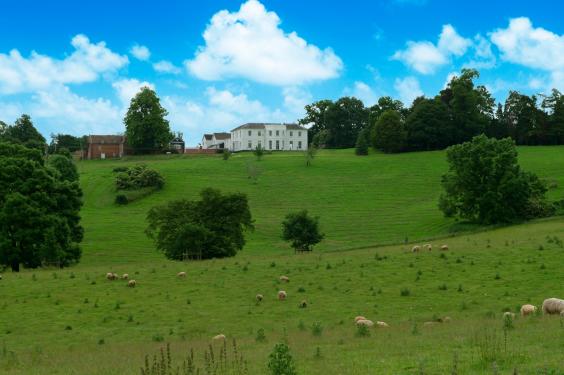 Ross-on-Wye, five minutes' drive away, is a pretty market town with plenty of quaint shops and cafés.
Comfort
The 22 bedrooms are spread across the main house and the renovated outbuildings, with a mix of grand king-size four-poster rooms and slightly more modern compact doubles. Throughout you'll find classic patterned wallpaper in shades of gold, cream and silver, with antiques in among more contemporary pieces.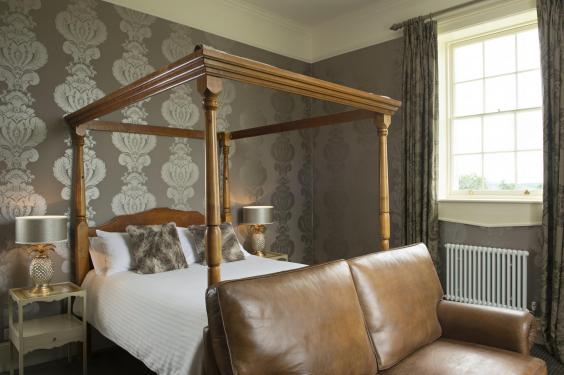 Our room in the main building was a twin, decked out with a grand old wooden wardrobe and dressing table, as well as quirkier items such as bulldog-shaped lamps and silver bedside tables designed to look like packing trunks. There was also TV (though slightly oddly placed, side-on to the beds), a compact shower room and views out over the hotel grounds and beyond.
Essentials
Brooks County House, Pengethley Park, Nr Ross-on-Wye, Herefordshire HR9 6LL (01989 730211; brookscountryhouse.com). Doubles from £89 per night midweek and £100 at weekends, including breakfast.
Wi-fi: Free
Parking: Free
Pets: Dogs welcome for £10 a night in certain rooms, including a dog bed, treats and bowls for food and water
Access: Three ground-floor rooms, including one that is wheelchair-accessible
Rooms: ***
Service: ****
Value: ****
Nicola Trup hired a car through Holiday Extras (0800 1313 777; holidayextras.co.uk), which offers car rental from numerous airports and city locations in the UK and abroad.
Reuse content