Press Hotel Portland, Maine
Deadline day has arrived for the Press Hotel in Portland, Maine. It opened on Wednesday in the former headquarters of the Portland Press Herald newspaper, with rooms inspired by 1920s writers' offices, each featuring a vintage desk and leather writer's chair. Sneaky newsroom references are dotted throughout, including the famous pangram "the quick brown fox jumps over the lazy dog" printed on a leather chair.
The Press Hotel, 119 Exchange St, Portland, Maine, US (001 207 653 9990; thepresshotel.com). Doubles from $206 (£134), room-only.
Volkshotel Amsterdam
The old offices of De Volkskrant newspaper have been given a new lease of life as a hip hotel in the centre of Amsterdam. Each room is different, sleeping between two and four people. One has steps leading up to the bed, while another comes with a single bed hanging from the ceiling above a double. The "Special" room category includes a futuristic boudoir, a jukebox room, and a cinema space with red velvet curtains and a big screen. For ultra indulgence, check into Bathing Bikou, with a huge wooden bath tub at its core.
Volkshotel, Wibautstraat 150, Amsterdam, Netherlands (00 31 20 2612 100; volkshotel.nl). Doubles from €109, room-only.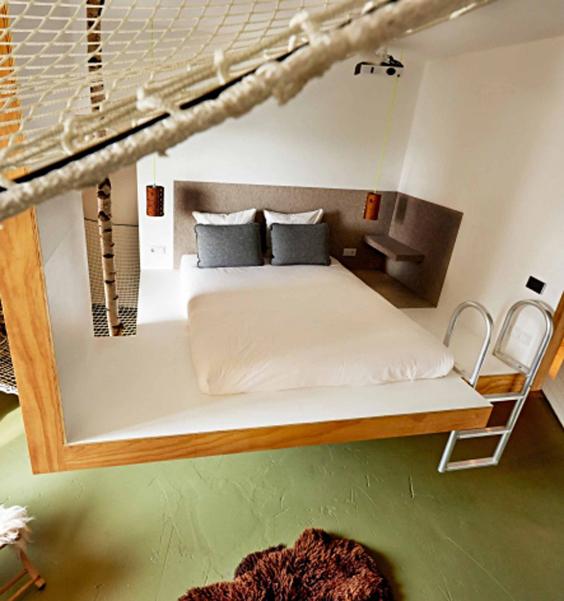 The Scotsman Hotel Edinburgh
Housed in the former offices of The Scotsman, this luxury hotel sits just off the Royal Mile. The bedrooms are traditionally decorated, with oak-panelling and tartan accessories, and they come with Edinburgh Monopoly board games to keep guest entertained on rainy days. Newshounds might want to pay a visit to the spa; now home to a stainless steel pool, this space once contained the printing presses.
The Scotsman Hotel, 20 North Bridge, Edinburgh, EH1 1TR (0131 556 5565; thescotsmanhotel.co.uk). Doubles from £509, room-only.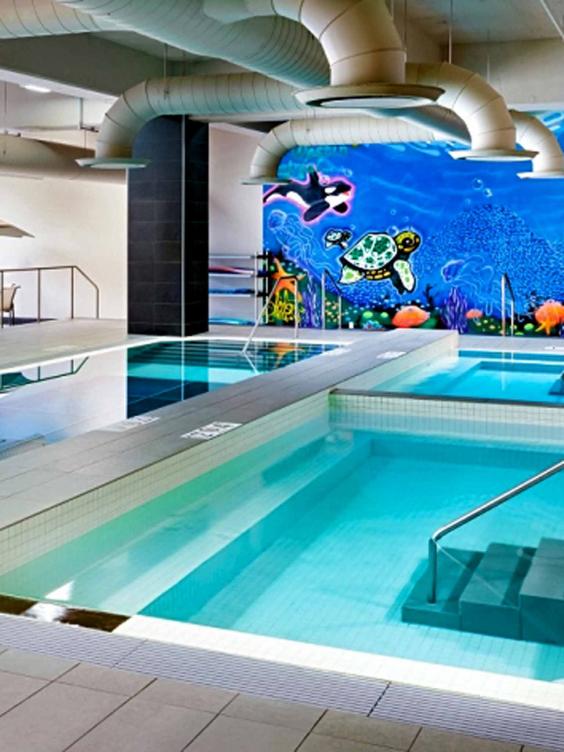 Le Westin Montreal
Once housing the printing presses of The Gazette newspaper, this building is now a luxurious 421-room hotel. The towering entrance hall sits beneath a glass-bottomed swimming pool (although if you'd prefer a more private swim, there is a non-glass option). In homage to the building's heritage, the restaurant is called Gazette. There's also a slightly more low-key bar named The Reporters' Lounge. Bedrooms come with sleek soft furnishings and polished wooden dressers.
Le Westin Montreal, 270 St Antoine Ouest, Montreal, Canada (001 514 380 3333; westinmontreal.com). Doubles from C$257 (£139), room-only.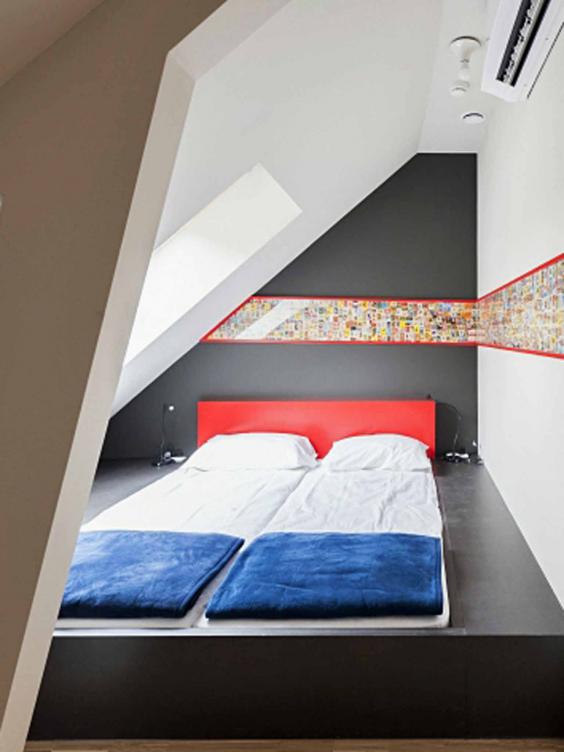 Backstay Hostel Ghent
In previous lives it was the office of socialist newspaper Vooruit and a popular gig venue, but it has now been transformed into a stylish hostel. There are plenty of nods to the building's past: the bar is covered in printing press-style letters, while up in the tower there's a "Blogroom", complete with decorative typewriters, where you can reserve a space to write. The brightly coloured rooms, which range from doubles to 15-bed dorms, have the names of newspapers, such as Die Zeit and the New York Times, on the doors.
Backstay Hostel, Sint-Pietersnieuwstraat 128, Ghent, Belgium (00 32 9 395 96 60; backstayhostels.com). Private doubles from €64, B&B.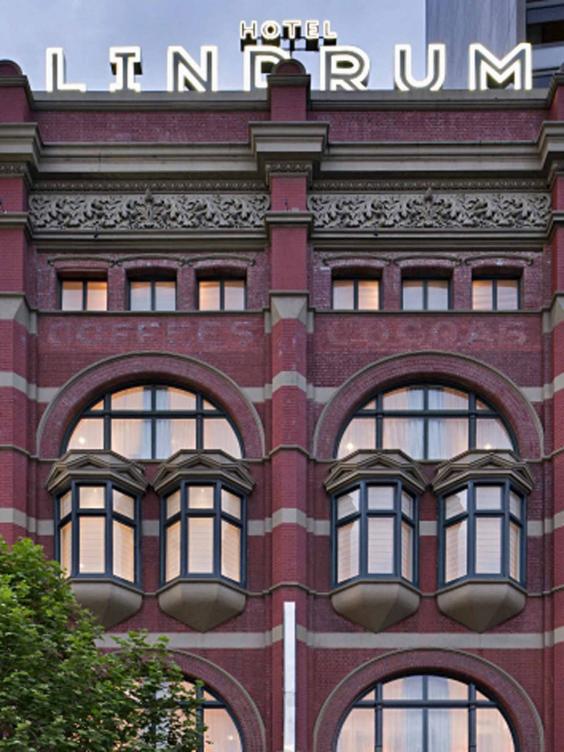 Hotel Lindrum Melbourne
Having served many purposes over the years, this grand building in central Melbourne was bought in the 1960s by the Herald and Weekly Times. Today, however, it's a boutique hotel that pays homage to its past as a billiard and snooker hall – the restaurant is named Felt, and there is still a billiard room with a table for guests to play on – rather than its newspaper heritage. The Lindrum underwent a refurbishment last year, and its 59 rooms are now decked out in modern tones of grey and brown.
Hotel Lindrum, 26 Flinders Street, Melbourne, Australia (00 61 3 9668 1111; hotellindrum.com.au). Doubles from £178, B&B.
Reuse content