Upon arrival at Water Meadow Cottage you are greeted by the classic bucolic scene: a gurgling river, grazing sheep, wandering pheasants ... and, happily, not a lot else.
The recently renovated cottage is situated in the grounds of Blenheim Palace, birthplace of Winston Churchill. Just a quarter of an hour outside Oxford, it is a luxurious, peaceful place to hide away for a weekend. It is also an ideal base from which to explore the Cotswolds and is about as old-England as it gets – until you step inside.
The rooms
The cottage's kitchen door doubles as a time portal, catapulting visitors forward from the building's old-world exterior to the present day, and interiors of high-end mod cons; think glamorous townhouse or Soho private members' club in miniature. On first inspection, some of the decor feels a little incongruous given the historic, rural setting, but the air of opulence is undoubtedly infectious. A well-equipped kitchen leads on to living and dining rooms swathed in dark shades, heavy fabrics and extravagant light fittings, and there is also a toilet and store room/larder on the ground floor. Upstairs are two good-sized double bedrooms – the bigger of which is decorated a bit like a cabin on the Poirot-era Orient Express – plus a bathroom complete with underfloor heating and free-standing bath. The gorgeous, river-front garden is home to the nicest bit of all – a spacious, light summer room.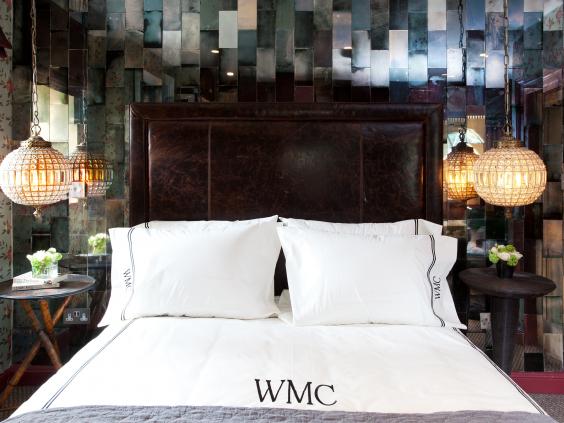 In spite of the grown-up feel, the property is also listed on family accommodation website Baby Friendly Boltholes. As such, many of the extras needed to convert this bijou residence into a child-friendly getaway are provided, including high chairs, stair gates, plastic cutlery, and Peppa Pig's entire back catalogue. The setting is peaceful and traffic free. However, a few of the style-conscious features, notably the minimal riverbank fencing and sharp-cornered coffee table in the living room, mean parents of smaller children will need to keep their wits about them.
Out and about
You really do need a car – or a chauffeur – to get around with ease while staying here. The cottage is located on the Blenheim Palace estate but a locked gate means you can't access the rest of the grounds directly, though it is just a few minutes' drive round to the main estate entrances at Woodstock. Opening hours are reduced during winter for the 18th-century palace and its Capability Brown-designed gardens, but so are the crowds (see blenheimpalace .com for details and prices).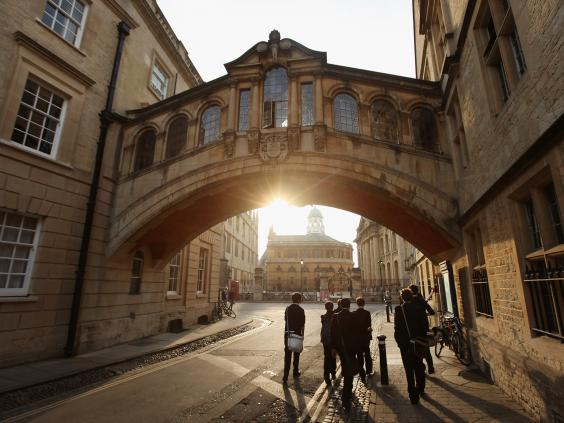 If you just fancy a walk, there is a section of the estate grounds that is accessible free of charge via one of several smaller gates, including one opposite the Black Prince pub in Woodstock. Having stretched your legs, you could do far worse than return to Woodstock itself for a leisurely lunch and a couple of hours pottering in this pretty, archetypal Cotswolds town. A little further afield, Oxford's spires, punts and pubs are easily accessed.
The rest of the area is awash with chocolate-box villages, farmers' markets, agricultural shows and tea rooms. One of the best features of Water Meadow Cottage is the "what's on" guides that are tailor-made to the dates of your visit and left for you to discover on arrival.
The food and drink
It's a middle-class problem all right, but the downside of staying on a country estate is that there is no corner shop within walking distance. Fear not, however: for those who want to hunker down in the cottage, hampers and a dine-in evening menu can be booked in advance. This is an expensive option compared with self-catering (reckon on £15 for an individual pie) but the food is undeniably good. Consuming it in the low-lit cottage dining room, while enjoying a bottle from the cottage's upscale wine selection, is as close to a romantic restaurant meal as parents of young children are likely to get. Breakfast supplies, all of the organic and/or free range variety, are included in the rental price.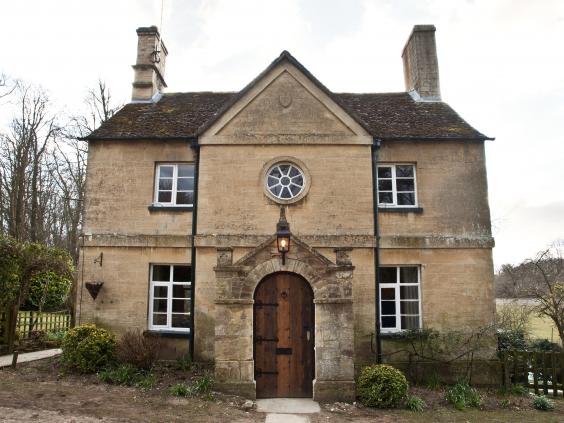 For those who fancy venturing out for fodder, Woodstock has several old pubs and hotels that serve tasty meals (not least The Bear, dating from the 13th-century), as well as plenty of food shops. Oxford has everything from McDonald's to fine dining (try the Old Parsonage on Banbury Road). Raymond Blanc's two Michelin-starred Le Manoir aux Quat'Saisons is about 40 minutes' drive.
The essentials
Water Meadow Cottage, Main Road, Long Hanborough, Oxfordshire OX29 8LB (available to book through babyfriendlyboltholes.co.uk; 020 3603 1160). Rates from £1,891 per week, or £750 for two nights (minimum stay). Dogs are permitted at a cost of £25 per animal per night (including dog food and beds).
Reuse content