A cast iron Antony Gormley statue bent over in prayer on the pavement is the first indication that at The Thief, you get to enjoy the kind of art that wouldn't be out of place in a museum. The hotel, in Tjuvholmen, Oslo's neighbourhood-du-jour, claims to pay the highest insurance premiums of any hotel in the world for its art. Among its collection is an Andy Warhol, a snip at £1.7m, hanging almost as an afterthought at the back of the restaurant, while a large Richard Prince painting, The Horse Thief, dominates the reception area.
The collection is curated by Sune Nordgren, former director of Norway's National Museum of Art, but it is not just art that lures guests here. The Thief is possibly Oslo's most luxurious hotel and has a fabulous restaurant, Fru K, which serves five- or seven-course Norwegian and Scandinavian inspired menus; and a lounge that has become one of the city's coolest bars. Regular music nights are held at various locations in the hotel. Furthermore, the spa is home to the city's first hammam, which is definitely worth sampling – I've never felt so rubbed, scrubbed and clean.
It's not surprising therefore that the hotel attracts many of Oslo's visiting VIPs. Jay Z, Bill Gates and Rihanna have all stayed, and members of Oslo's most famous pop trio A-ha are regular guests. I was crestfallen to find out only as I was leaving that Morten Harket (a childhood crush) had been there throughout my visit.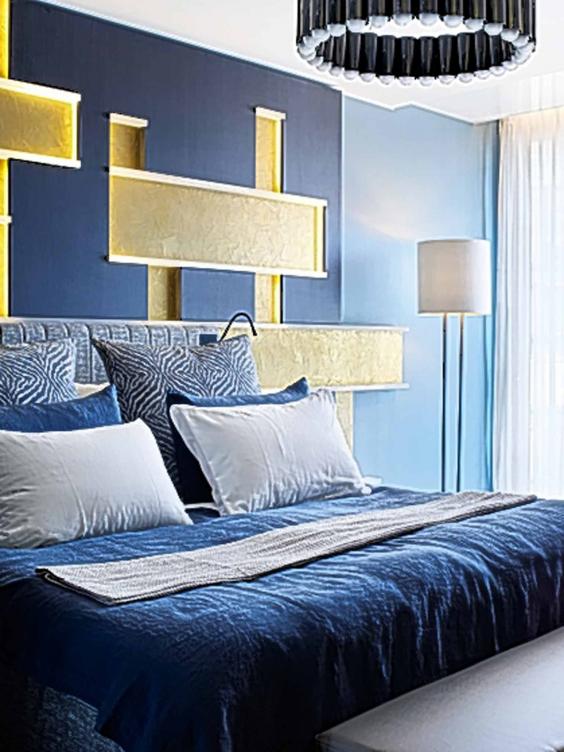 Location
Tjuvholmen means Thief Island – this is where felons were executed in the 18th century. Nowadays it is rather more salubrious, after an extensive redevelopment. Tjuvholmen's crowning glory is Renzo Piano's Astrup Fearnley Museum, from where many of the works in the hotel are on loan and to which guests get free entry – go to see works by Damien Hirst, Jeff Koons and Louise Bourgeois.
The Thief overlooks Oslofjord and the 10-minute walk into the centre of town is along the Aker Brygge waterfront, lined with dozens of candle-lit restaurants and snug pubs.
Comfort
There are five room categories ranging from Standard to the penthouse Oslo Suite, which was decorated by Sir Peter Blake and has a private roof terrace with views in all directions.
All rooms feature king size beds, floor-to-ceiling windows with private balconies, free wi-fi and a ludicrous number of pillows (I counted nine and you can request extra) of varying degrees of softness. Only around half of the rooms have baths, however, so request one if a soak in the tub is a hotel highlight for you.
The Apparatjik is one of the most fun hotel suites I've ever seen, with disco balls and a turntable with vinyl chosen by the Apparatjik supergroup. You can even choose a member of the band to sleep with (Guy Berryman from Coldplay, Magne Furuholm from A-ha, Jonas Bjerre of Mew or Martin Terefe) and they will be projected on to the bed alongside you.
Travel essentials
The Thief, Landgangen 1, Oslo, Norway (00 47 24 00 40 00; thethief.com)
Rooms ****
Value ***
Service ****
Double rooms start at NKr2,490 (£201) including breakfast
Reuse content