The mysterious seemingly endless tunnels and secret staff codes of the Tube have long been a point of fascination for ordinary Londoners.
Books titled "Secrets of the Underground" feature in many tourist bookshops - but how many tell you what "person on the tracks" really means?
And, is there any point running for the last train?
One Metropolitan line driver, who asked to remain anonymous, shared a series of tips and little-known facts with The Independent about what it is really like on the world's oldest metro system.
1. There is a false wall passengers don't know about at Elephant and Castle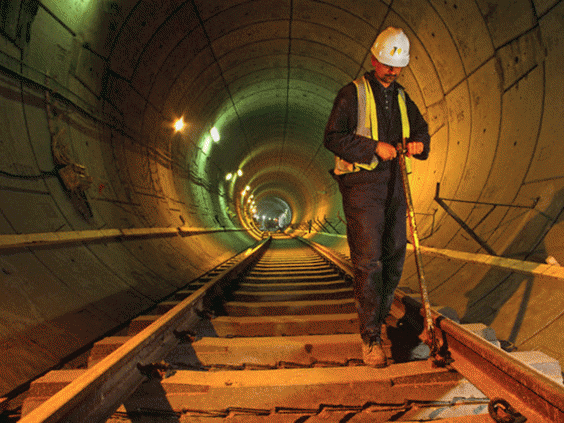 Lots of well-used Tube carriages spend the night at rest down a long, apparently dead-ended tunnel at Elephant and Castle Tube station.
But the dead end is a false brick wall and the tunnel actually continues for quite a while, according to our inside source.
Engineering works were begun and then abandoned - and the tunnel is now sealed.
2. You can never miss the last train
With the very important caveat that you must already be through the barriers before the scheduled departure time, your underground journey home is a sealed deal.
Once you've tapped in with your Oyster, station staff will be radioing down to the Tube driver telling them to wait.
So there's no need to career three steps at a time down the escalator, about to break your neck, to make the 11.59pm. 
In pictures: Tube strike in London (July 2015)
In pictures: Tube strike in London (July 2015)
1/12 London

People queue for buses at Stratford station

2/12 London

Commuters crowd on a platform as they wait for a train on the c2c line at Upminster station

3/12 London

Metropolitan Police with crowds of people queuing for buses at Stratford station

4/12 London

People queue for buses in Stratford

5/12 London

People queue to get on a bus outside Victoria Station

6/12 London

A long line of people waiting at a bus stop in Wimbledon, south west London, as tennis fans leaving the All England Club faced a difficult journey home due to a tube strike

7/12 London

People wait in line for taxis in Wimbledon

8/12 London

A closed entrance to Stratford underground station, as commuters face travel misery trying to get to work because of a strike which has brought London Underground to a standstill

9/12 London

District Line tube trains parked at the Upminster depot during a 24-hour walkout of London Underground staff

10/12 London

Commuters try to board a tube train at Westminster station as workers across the British capital begin a 24-hour strike on 7 July

11/12 London

Commuters crowding around one of the entrances to Oxford Circus Tube station, the rush hour on 7 July started early in London as commuters left work to beat a Tube strike

12/12 London

Commuters crowding around one of the closed entrances to Oxford Circus Tube station. Picket lines were mounted outside stations by members of four trade unions involved in a 24-hour walkout in a row over the new all-night Tubes, due to start in mid-September
3. Most fights seem to happen on the relatively glamorous Metropolitan line between "wealthy drunk people"
An experienced Tube drivers' words, not ours.
4. Bakerloo is slowest line and Central is fastest
There you have it. But the Central is worst for overcrowding as a result, apparently.
5. Drivers live in almost complete darkness
There is no little side lamp or overhead lamp inside a cabin - only the tiny dashboard and a few bleeping sensors.
Every new station is like a rush of brightness as their lonely office whizzes out of the pitch-black again.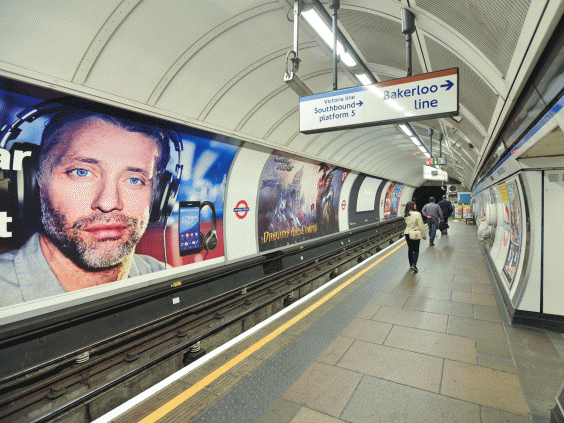 6. A "person on the tracks" could have died - or may just be be strolling around
Both trespassers and people attempting suicide are referred to using this term, for fear of upsetting people.
If it really upsets you not to know which, for some reason, you can apparently have a quiet chat with staff afterwards to find out.
7. Your train is going really slowly for a reason
If you're going really slowly in a train, chances are you're only half a carriage away from another train in front, and the driver will not risk going faster in case they crash into them.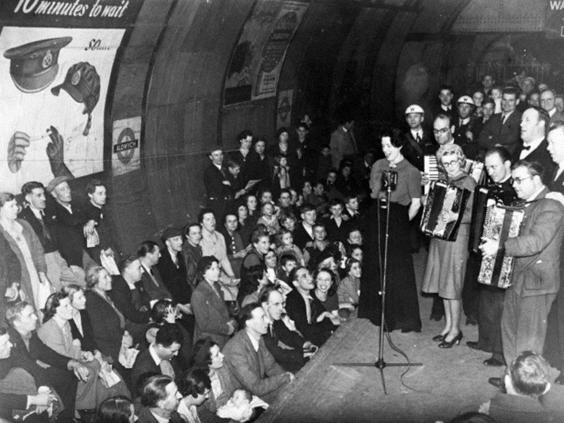 8. David Attenborough might enjoy driving a Tube train
Did you know that more of the Underground is above ground than under it? Neither did we.
Train drivers see a lot of wildlife on their travels - from hawks to herons and rabbits to green woodpeckers.
Our driver remembers when a deer hit the train and got stuck underneath. Engineers had to come out to get it out.
9. Not every train is born equal
Four Tube lines are completely automated, except when there's a problem and the driver takes control back.
Otherwise, they mainly man the doors. These intelligent tubes are the Jubilee, Northern, Central and Victoria trains.
"I'd be really bored personally," said our candid source.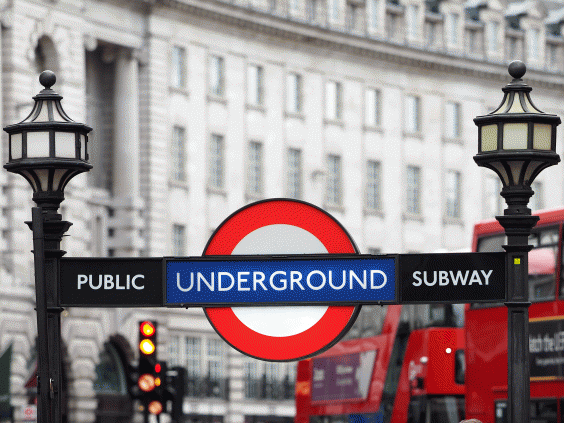 10. People frequently bunch at one end of the train
Train drivers are experts in sheep psychology. On their cameras they can see entire carriages empty at one end of their train, while everyone is "nose-in-armpit" at the other.
11. There is no reason to miss the doors
There is one way of knowing almost exactly where the train's doors will open before it arrives.
Look at the scuff marks on the yellow line, says our driver. They will tell you where to wait alongside other impatient commuters.
12. There is one elderly couple in Uxbridge who thank our driver every time they use her train
Our driver says she wishes people did that more.
13. Children have been behind the controls of trains
Despite the Tube holding endless nightmarish fears for many children, others are desperate to get behind the wheel.
And, unbelievably or not, parents quite frequently make requests for their offspring to have a go in the cabin as a birthday treat.
According to our inside source, this wish has been known to be granted.
Click here to view UK Tours and Holidays, with Independent Holidays.
Reuse content