This month marks the 50th anniversary of the Wildlife Photographer of the Year competition, one of the nation's most evocative exhibitions of animal images. The show is on display at the Natural History Museum, in London until August 2015; it will then go on tour around the UK.
If this year's collection whets your appetite for nature photography, then there are plenty of opportunities to have a go yourself on a photographic safari. Next year the winning image could be yours.
On an adventure Wrangel Island, in the Arctic Ocean north of Siberia, is one of the least visited nature reserves in the world, but for wildlife viewing it packs more punch than almost anywhere on the planet. A new 15-day trip from Wild Images Photographic Tours (01254 826 116; wildimages-phototours.co.uk) transports adventurous snappers from the edge of the Arctic Circle, where Beluga whales congregate in summer, across the sea-birdrich Bering Straight, to Wrangel Island itself and the world's largest denning ground of Polar Bears. The price of £6,750 includes all accommodation, meals and excursions, but not international flights. Departures are on 20 July, 3 August and 17 August 2015.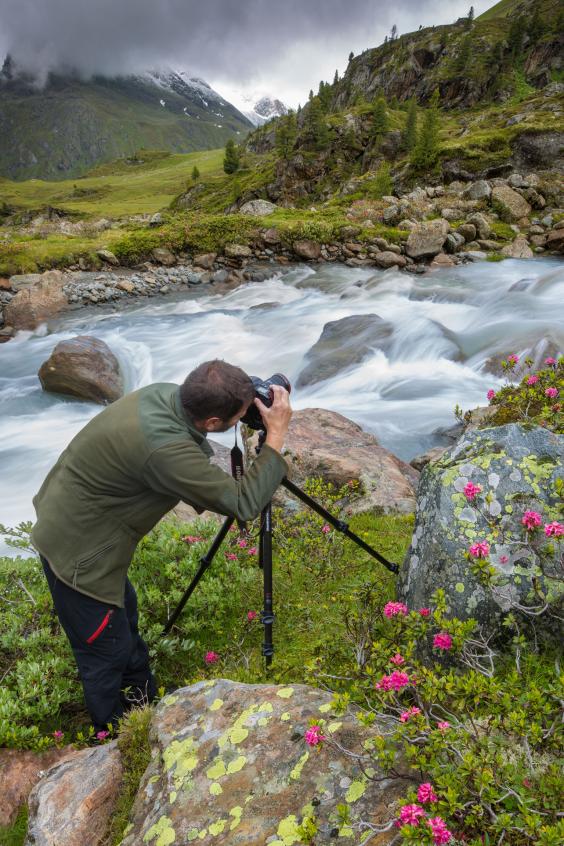 With a winner The 2013 Wildlife Photographer of the Year, Greg du Toit, is one of the world's leading photo safari specialists and an expert at capturing African wildlife (his winning entry, which beat more than 40,000 others, was of African elephants in the Northern Tuli Game reserve in Botswana). Join him at a private camp in Tanzania to capture images of the great wildebeest migration in calving season, when thousands of photogenic young foals gather their strength for the epic journey ahead. His photographic and safari company (00 27 82 470 6343; gregdutoit.com) offers a seven-day Serengeti Calving Safari departing 1 March 2015, for US$7,750 (£5,167) per person. The price includes accommodation, meals, internal flights and tuition. International flights extra.
In miniature Great wildlife photography isn't just about big beasts; the miniature world of insects provides fascinating opportunities too. A new eight-day macro photography trip from Wildlife Worldwide (01962 302086; wildlifeworldwide.com) takes the wildflower meadows of Western Tyrol, Austria as its subject. Hike the alpine slopes each day to shoot butterflies on dewdrops, orchids in bloom and caterpillars in the sunset. Departing 20 June 2015, it costs £1,345 per person including full board accommodation and photography tuition, but not flights.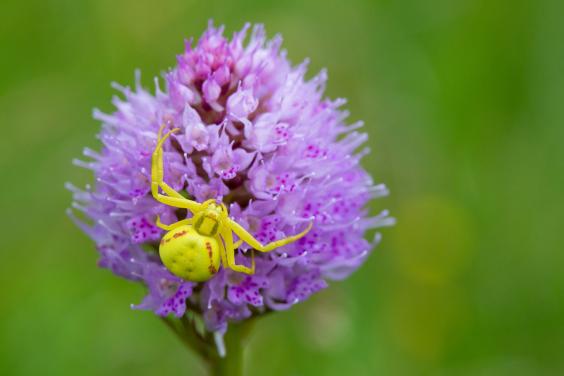 Up close The photographer Robert Capa once said: "If your pictures aren't good enough, you are not close enough." In the Galapagos Islands, famed for the fearlessness of their animals, that won't be a problem. WWF (001 888 993 8687; worldwildlife.org) has an 11-day photo adventure, on a private yacht, that takes in the best islands for capturing closeup portraits of giant tortoises, rare iguanas, sea lions, penguins and more. The price of $5,995 (£3,997) per person includes accommodation, meals and photography tuition. International flights not included. Departs 10 April and 9 October 2015.
As a beginner For those just starting out in photography, a wildlife workshop closer to home might provide the best introduction. Woburn Safari Park (01525 290407; woburnsafari.co.uk), in Bedfordshire, may not have the magic of the African savannah, but what it lacks in authenticity it makes up for in variety, with the opportunity to photograph almost 100 animals in free-roaming enclaves, including rhinos, bears and lions.
Wild Arena (0151 426 8088; wildarena.com) has half-day photo safaris throughout the year from £99 per person, teaching basic composition, exposure and more.
Or if you want to go it alone, entry to Woburn Safari Park is £21.99 for adults and £15.99 for children (you get a £1 discount on all tickets when you book online).
Reuse content